Moreton Island vs Fraser Island: Which One Is Right For You?
The big question: Moreton Island vs. Fraser Island?
Are you in the process of deciding whether Moreton Island or Fraser Island (Kgari) is the right holiday destination for you? Well, look no further as we have first-hand experience with both of these popular Queensland islands!
When first planning our Island getaways, we searched the internet and social media platforms for this exact question. In the end, we decided our first trip would be Moreton Island due to being closer to us in location and the following year would be K'Gari (Fraser) Island.
Now that we've explored both Islands, we'd love to provide our own experience to assist other travellers with this big decision of which island off Queensland is best.
About the Islands: Comparing Fraser Island To Moreton Island
Moreton Island and K'Gari (Fraser) Island are two of the most popular tourist destinations in Queensland, Australia.
Both the islands offer stunning natural beauty with some similarities, however, they both offer different natural wonders that make them both exceptional destinations to explore!
Let's run through the Islands individually as we have been lucky enough to spend time at both magical locations.
Moreton Island
Moreton Island is the third largest sand island in the world, and it is located just off the coast of Brisbane. The Island is approximately 37km long and 10km wide.
Moreton Island is well known for its beautiful white sandy beaches, crystal clear waters, and abundance of wildlife.
When visiting, day adventures can include swimming in the freshwater lakes, sunbathing, fishing, kayaking and much more.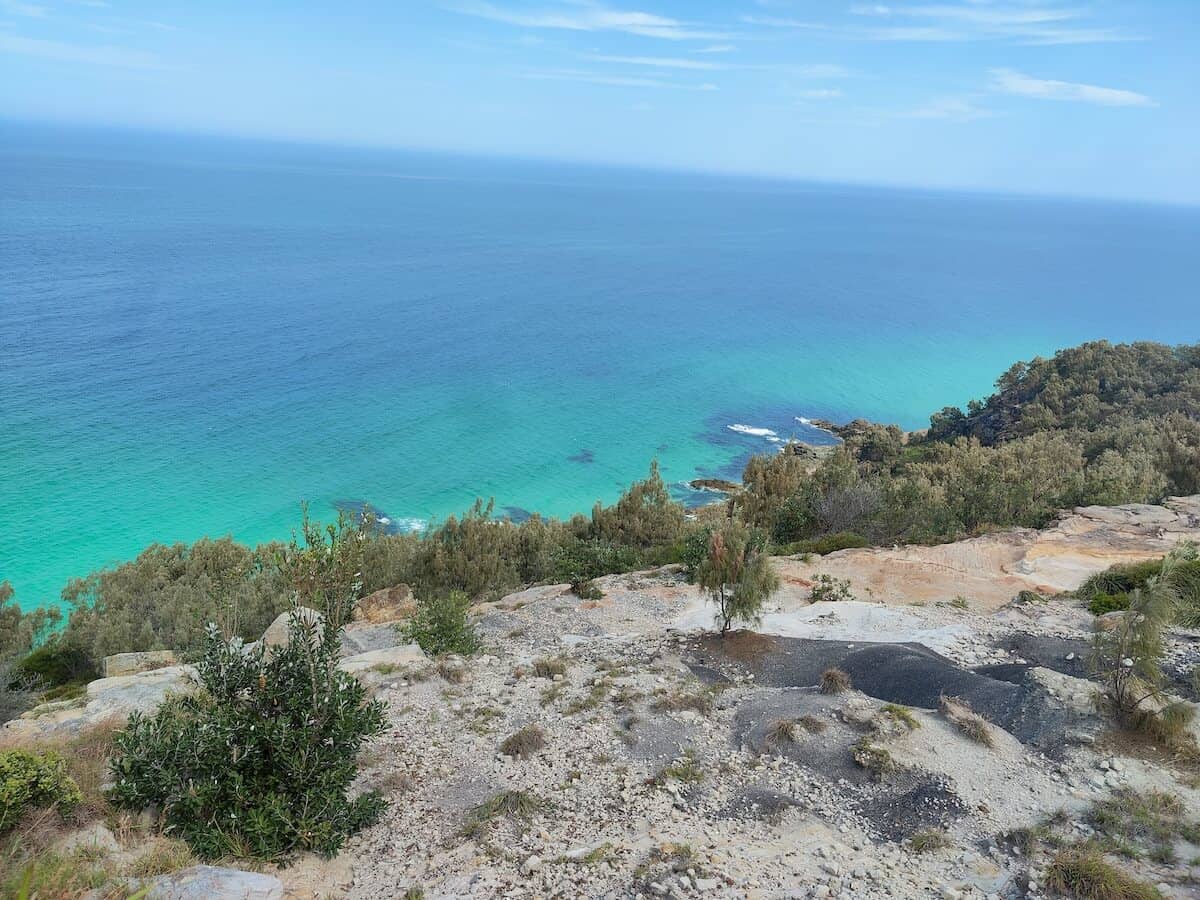 When it comes to where to stay on the Island, you have the option of either camping on Moreton Island, renting a house or staying at Tangalooma Resort.
There are also a number of day tours available, which take visitors to explore the island's natural wonders.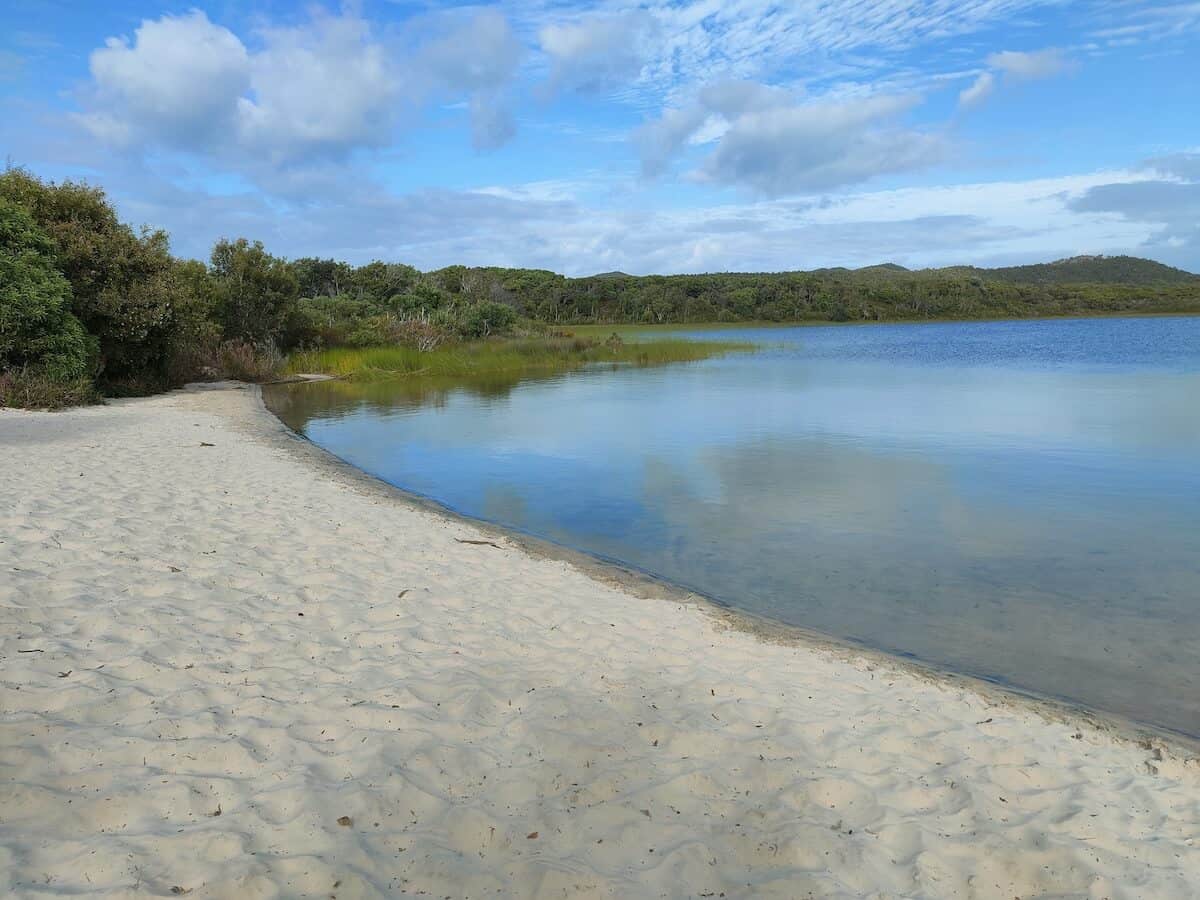 Along with the expected options while holidaying on the Island, such as swimming at the beautiful Blue Lagoon, you can also explore the Tangalooma Wrecks with snorkel gear or take in the views of the Desert sandhills.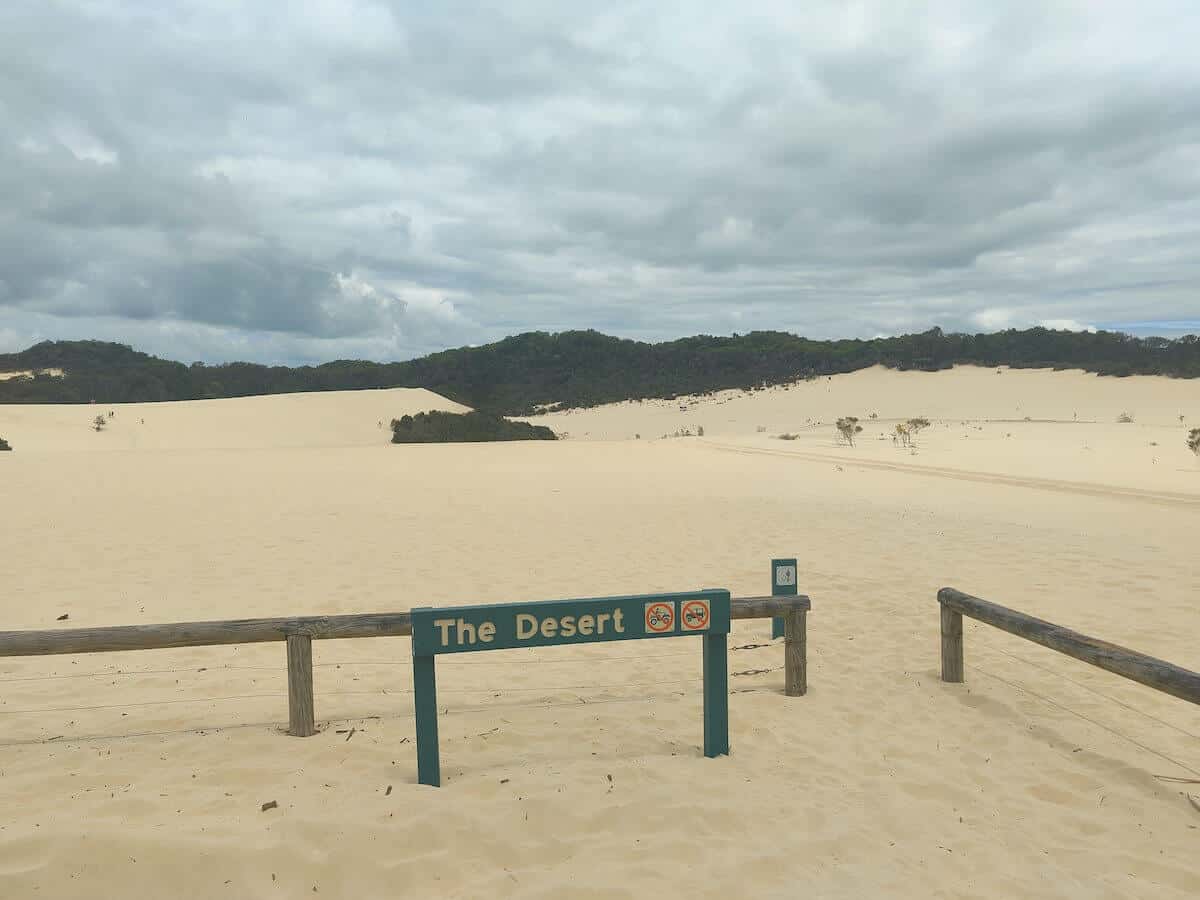 K'Gari/Fraser Island
K'Gari/Fraser Island is a World Heritage Site and is the largest sand island in the world, located off the coast of Queensland.
With access from either Hervey Bay or Inskip. The Island is approximately 120km long and 24km wide.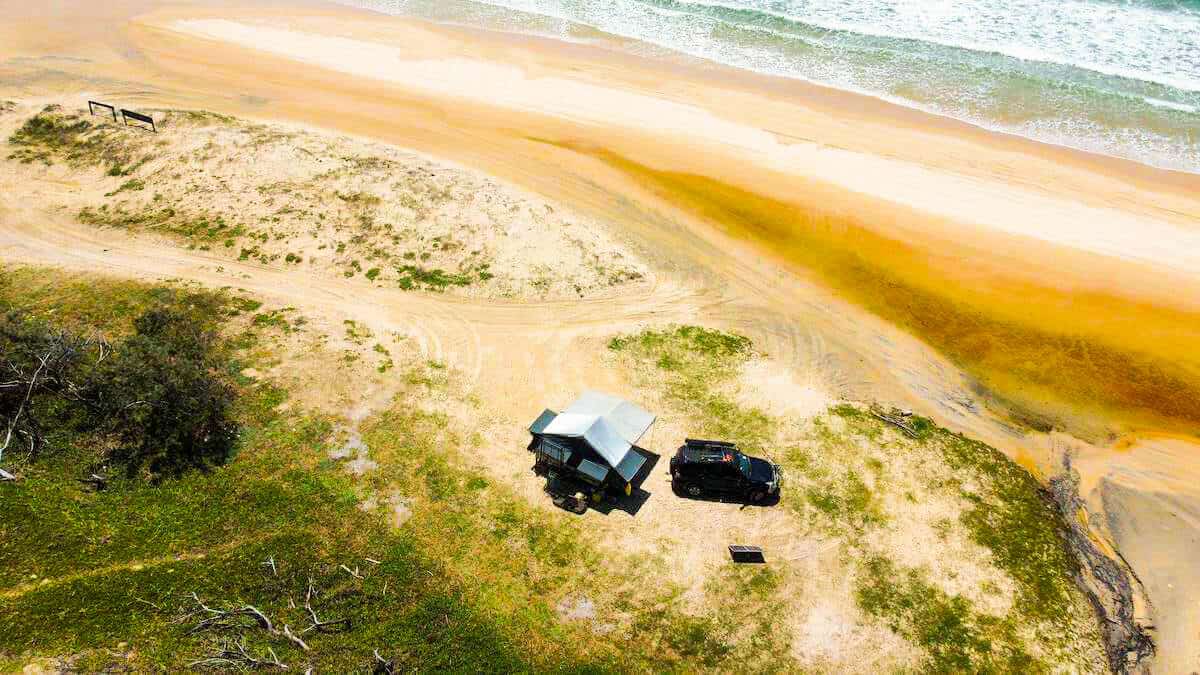 Fraser Island is known for its unique rainforests, towering sand dunes, crystal clear lakes and wildlife including the native dingoes.
Day adventures on K'Gari include swimming, hiking, camping, and four-wheel driving.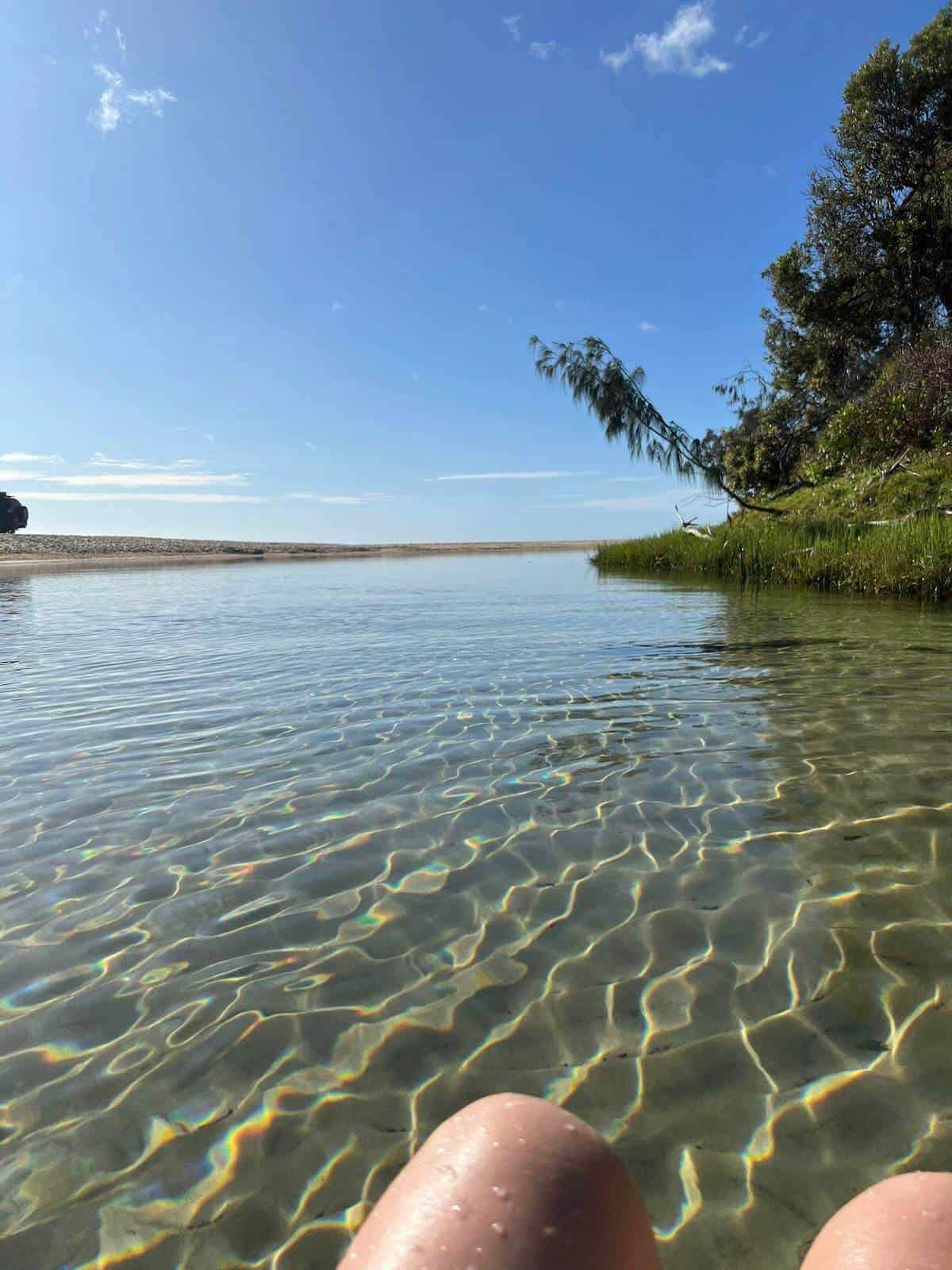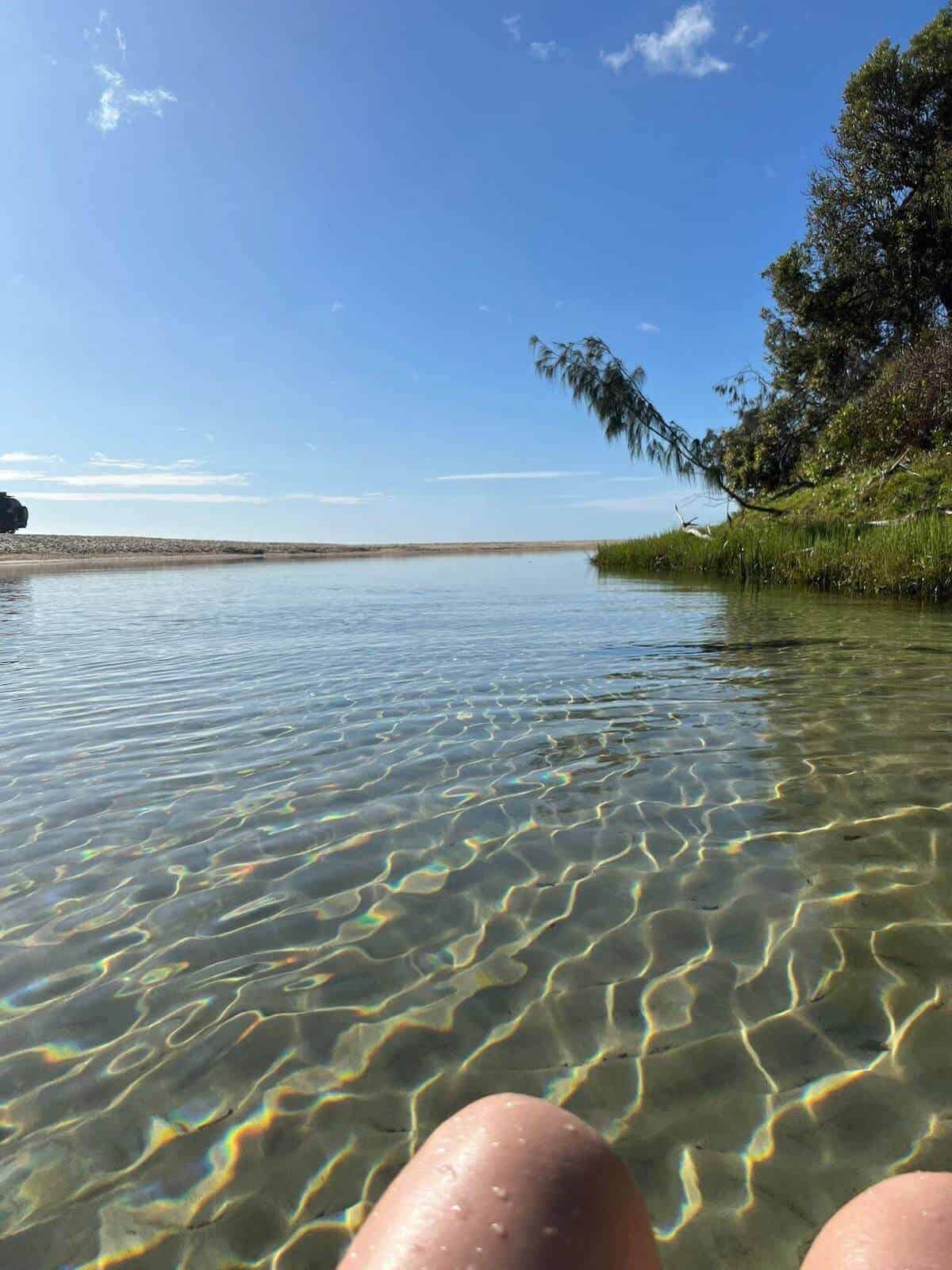 Just like Moreton Island, K'Gari/Fraser Island also offers accommodation via camping, renting houses or staying at a hotel.
There are also a number of day tours available for visiting Fraser Island if you only have a day to spare.
The highlights for K'Gari/Fraser Island would include swimming at Lake Mackenzie, floating down Eli Creek and strolling the Rainforest.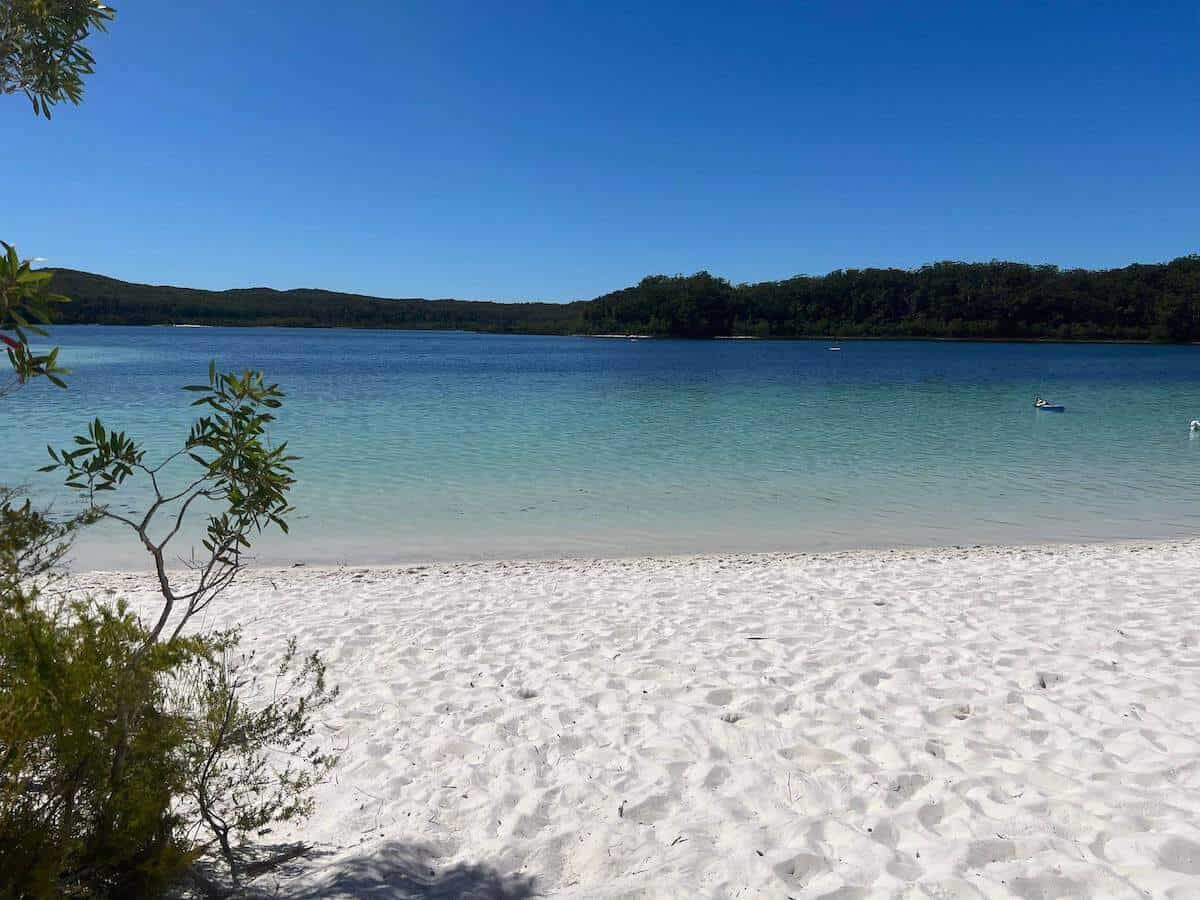 So this leads to the big question… which island is better?
Moreton Island Vs Fraser Island: Which One Is Right For You?
If you are looking for a more relaxed beach vacation, Moreton Island is a good choice.
It is less crowded than K'Gari (Fraser) Island. Moreton Island is also much smaller which means you can really explore the entire Island in a shorter time frame!
If you are looking for a more adventurous experience, K'Gari Fraser Island is a better choice. The Island is much larger in both visitors and natural wonders, so you should book a longer stay here.
Pros and Cons of Moreton and K'Gari/Fraser Island
Moreton Island Pros
Less crowded with a more secluded feeling
More beaches to swim, fish and explore
Smaller Island with the ability to explore in a smaller timeframe
Unique natural wonders: the Desert and Tangalooma Wrecks
K'Gari (Fraser) Island Pros
More to explore
More challenging 4WDing and walking trails
Unique natural wonders: The Rainforest, Eli Creek and Lake Mackenzie
Shorter and cheaper ferry trip to the Island
Moreton Island Cons
Less to explore
Longer ferry trip to reach the Island
Tangalooma Island Resort does not allow campers to visit for dining or paid activities
K'Gari (Fraser) Island Cons
More crowded
Larger Island requiring a longer timeframe
More rules and regulations with rubbish and eating in caged areas due to the dingoes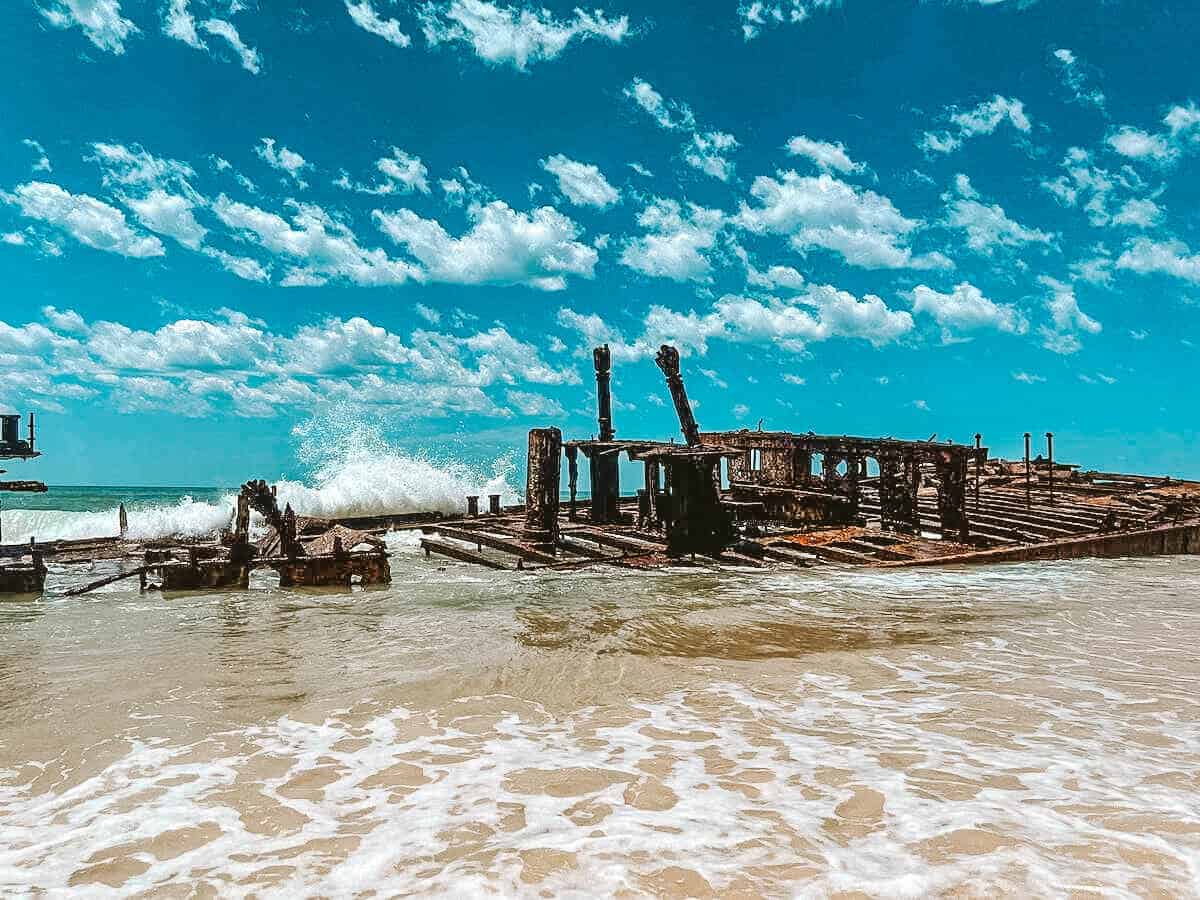 Helpful Tips for Choosing Which Island To Visit
Here are some additional things to consider when choosing between Moreton Island and Fraser Island:
Cost: The cost of the travel, accommodation and activities will vary depending on the Island you choose.
Time commitment: Moreton Island can be explored easily within a couple of days (we managed to drive the Island in 1 day to map out our itinerary of where to spend our time during our stay). However, K'Gari/Fraser Island is a much larger Island requiring a much longer stay.
Experience: If you are less confident at 4WDing, Moreton Island is much smaller and, therefore an "easier" drive.
Our Preference
First I'd like to start by saying both Moreton and K'Gari (Fraser) Island are absolutely beautiful! We enjoyed both Islands even with our vehicle breakdown at K'Gari (Fraser).
But, this leads to our preference…
Moreton Island.
Let me tell you why:
Moreton Island is a much more secluded holiday destination with a lot fewer people and even fewer rules and regulations.
For example, we stayed at Blue Lagoon National Park Campsite and visited this Lagoon almost daily.
A few times on our ventures, we would enjoy a picnic by the water – you can't do this on K'Gari. Due to the dingoes, eating can only be carried out in the caged eating areas before the Lakes and attractions.
We definitely appreciate the fact that the dingoes are native and this is their home. But as we started on Moreton Island we were spoilt with the option to go for walks alone, eat by the freshwater and not be on the watch for dingos.
Besides the additional regulations, we LOVED snorkelling the Tangalooma Wrecks, finding hundreds of starfish, taking in the view of the Desert, having a fire every night and the secluded feeling of exploring many of the attractions of Moreton without other adventurers.
Don't get me wrong, K'Gari Fraser Island is beautiful and we are so lucky we had the experience to explore the Island ourselves, especially Eli Creek and the Rainforest.
But, we found the right fit for us was Moreton Island.
This may be completely different for you. You may prefer the larger amount of natural attractions that K'Gari (Fraser) Island has to offer.
Best Island Day Tours
If you've only got time for a quick day visit to either of the islands during your stay in Brisbane, here are some popular day tours to enjoy the best sights:
Before You Go: Essential Gear For Beach Driving
Don't forget both of these islands are 4WD access only. There are some basic recovery gear required prior to heading off on your amazing Island adventure:
Recovery gear – tracks, snatch strap (winch is an optional extra)
A 4WD vehicle permit required
TRAVEL INSURANCE
Don't leave yourself at risk! Make sure you have travel insurance in case things don't go to plan! We recommend SafetyWing which has comprehensive monthly plans that are affordable!
Conclusion: Fraser Island Or Moreton Island
Moreton Island and K'Gari (Fraser) Island are both incredible holiday destinations. If you have the opportunity, we would recommend exploring both Islands and picking your favourite.
We personally felt like we were no longer in Australian waters with our adventure on both Islands, they are just so incredibly beautiful.
We'd love to know what your preference is. Let us know in the comments below if Moreton or K'Gari (Fraser) Island is your pick.