Where It Began – Our Western Queensland Road Trip
Let's start at the beginning…
After spending our first two years together exploring different campgrounds, with leaky tents and a half broken torch, we decided it was time for our very first road trip.
With some basic gear including a ute, a swag, a million-litre esky and not much more we began some amateur planning. As quite bush-savvy people we thought we could probably "improvise" our way through any adventure.
The inspiration for our first big trip came one year for Nick's birthday. We decided it was time to go and explore where Nick's family originated – Western Queensland (mostly Mt Isa and Charleville).
With a rough Western Queensland itinerary (with a little Far North Queensland too) and our limited resources, we began the journey to investigate the areas his family once called home.
Unfortunately, our documentation for this outback Queensland trip is pretty limited and the photos were taken on a camera with an SD card that no longer works, so all we have to share are some notes written 5 years ago and some retakes of printed photos.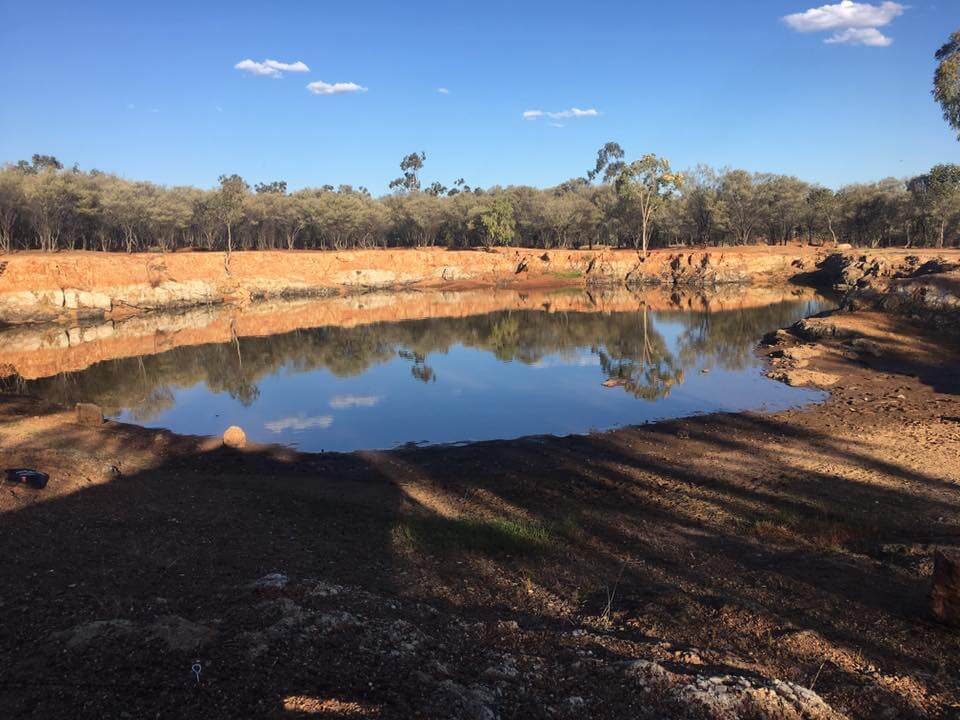 Our Western Queensland Itinerary
We did some serious driving during our first road trip together. Some of these distances we covered in a single day are crazy huge, kicking off from our hometown of Ipswich, West of Brisbane.
Here is our itinerary for our first 12 days, including distances covered between stops:
Day 1 – Booval to Mitchell (572km)
Day 2 – Mitchell to Charleville (218km)
Day 3 – Charleville to Longreach (580km)
Day 4 – Longreach to Muttaburra (197km)
Day 5 – Muttaburra to Kynuna (551km)
Day 6 – Kynuna to Mount Isa (458km)
Day 7 – Mount Isa to Richmond (812km)
Day 8 – Richmond to Townsville (708km)
Day 9 – Townsville day trips (160km)
Day 10 – Townsville to Blackdown Tableland National Park (812km)
Day 11 – Blackdown Tableland National Park
Day 12 – Blackdown Tableland National Park
This is where I stopped documenting our trip. After all, this was 2017 and our very first road trip so I feel like we did alright to remember as many details as we did!
Must Visit On A Western Queensland Road Trip
These were the highlights of our road trip through Western Queensland (and a few places a little further north Queensland):
Largest Bottle Tree in Roma
Tree of Knowledge at Barcaldine (the beginning of the Labour Party we now know of today)
Rock Pool at Charleville (definitely one for the GPS or you will miss the sign)
The amount of stars in the sky in Outback Queensland, who knew we had so many!
Stockmans Hall of Fame at Longreach
Walkabout Creek Hotel at McKinlay (Crocodile Dundee)
The incredible sunsets with the backdrop of the country – what an incredible view!
Underground Hospital at Mount Isa
Blackdown Tableland National Park (prepare for the hike to the waterfall, it is an absolute must!)
Blue Heeler Pub at Kynuna (we spotted our first brolga's!)
Little Crystal Creek near Townsville
Bundaberg Rum Distillery, Bundaberg
Memorable Moments During Our First Road Trip
With any road trip, not every moment is going to be perfect. We had a couple of moments on our trip through Western Queensland that we would have happily passed on, but it's all part of the experience!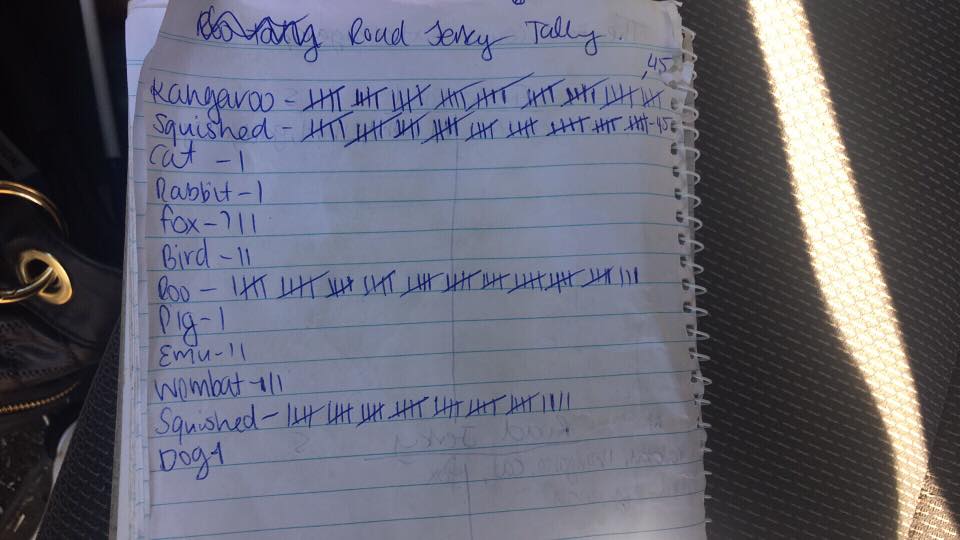 Over 95 pieces of road kill just on day one, the road from Mitchell to Charleville is now known to us as "The Death Highway"
We hit an emu – emu 1, under-car toolbox 0. Note: Emus poop everywhere when hit by a car. A horrid mess to clean along with the trauma!
Small (tiny) fish caught in river fishing are not worth the attempt of gutting unless you like the taste of mud
Bore water is not for us
Don't cook in dim lighting – 95% chance you'll find insects in your leftovers the next day – 310% do not recommend
The bindis (prickles) out West are like nothing you've ever experienced. Check out Goats Head Bindi
Morven water is the best we've ever tasted, coming straight from a Natural Spring
Don't feed the birds at Blackdown, they will eat paper towels from the firepit and potentially start a bushfire. The culprits look like a cross between a magpie and a crow.
Try to avoid leaving your fuel keys and cap on the back of the ute, you'll lose hours of driving by the time you realise and backtrack. You're welcome!
Absolutely do the hike at Blackdown National Park. The Double Pools swimming hole and Rainbow Falls are magical. We've been back since and can't wait to go again!
Helpful Tips for Planning a Western Queensland Road Trip
Western Queensland is HOT! Pack sun safe clothes, hats and as much good quality sunscreen as possible (this is our personal favourite)
There is a lot of distance between towns, make sure to research the next service stations for fuel and water fill up facilities
Reception is patchy and in some towns it's non-existent – do your research
If you're unsure on directions because you lost reception.. pull up in the local pub and ask a local (after all, they hold all the town knowledge!)
Everything is more expensive, support the small rural towns but maybe pack some non-perishable food to save on the road trip budget
Wearing enclosed shoes can help with ensuring a more enjoyable trip – those goat head bindis are pretty ruthless
You are in snake country, be smart (wear enclosed shoes at night, don't go walking in long grass and take a torch on your night time adventures)
Our Final Thoughts
We cannot remember exactly how many days we were on the road in total during our Outback Queensland road trip.
But we still remember how we felt when we came "home." The feeling of displacement in your own home, surrounded by your material things is surreal. This was my very first experience exploring our beautiful back yard and it was safe to say we were hungry for more.
Fast forward 5 years, 3 different "homes/vehicles," hundreds of camping trips and a wedding later and our dream is finally a reality!
Explore more of Queensland: