21 Fun Things to Do in 1770 and Agnes Water
The slow-paced tourist attraction towns of 1770 and Agnes Water are the perfect destinations to discover secluded beaches, rainforests and every beach activity you can think of!
We've put together a detailed guide of all things to do in 1770 and Agnes Water, ranging from free and paid activities.
Australia's east coast towns of 1770 and Agnes Water are generally referred to together. Even with research, I can't confirm exactly why this is. The Queensland coast towns are approximately 6kms apart, nestled between Bundaberg and Gladstone.
We spent over a week in the area during our Lap of Australia, visiting some of these locations multiple times during our stay. We'll let you know which are our favourites on offer.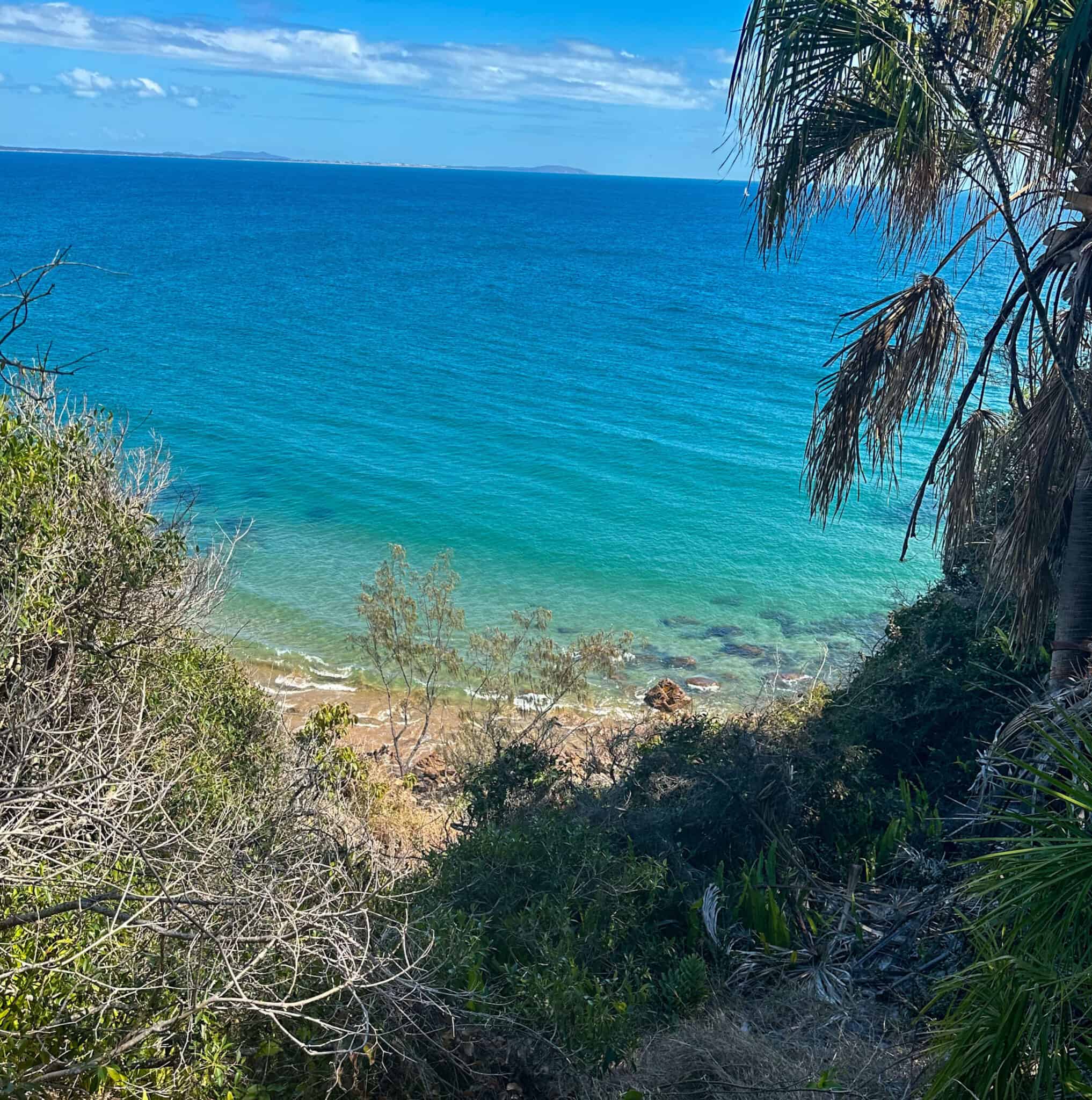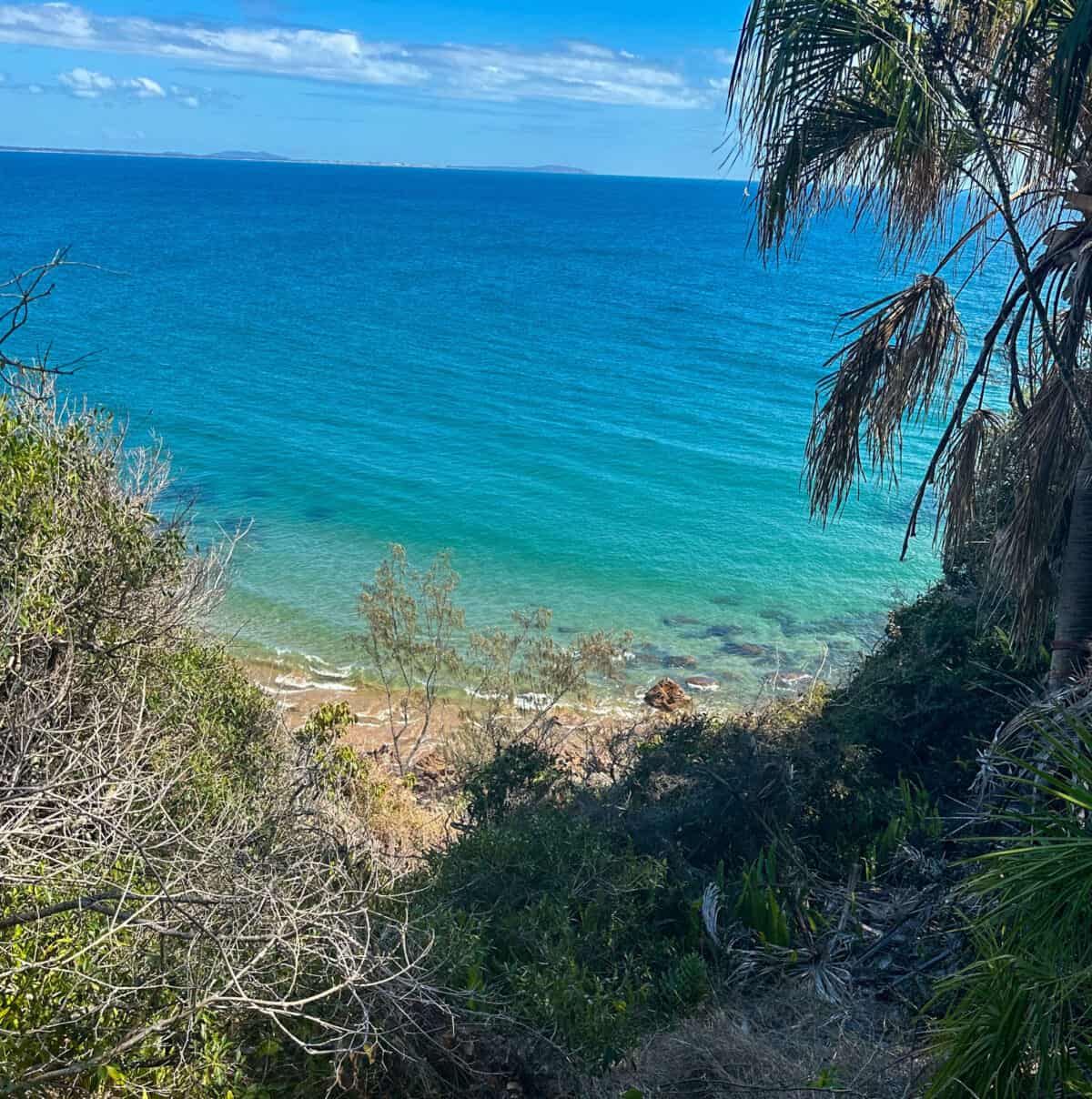 Things to do in 1770 and Agnes Water
Whether your journey to 1770 and Agnes Water is for a much-needed break relaxing on the secluded beaches, to visit the natural wonder of the Southern Great Barrier Reef at Lady Musgrave Island or to fit in as many new water activities as possible… there is something here for everyone!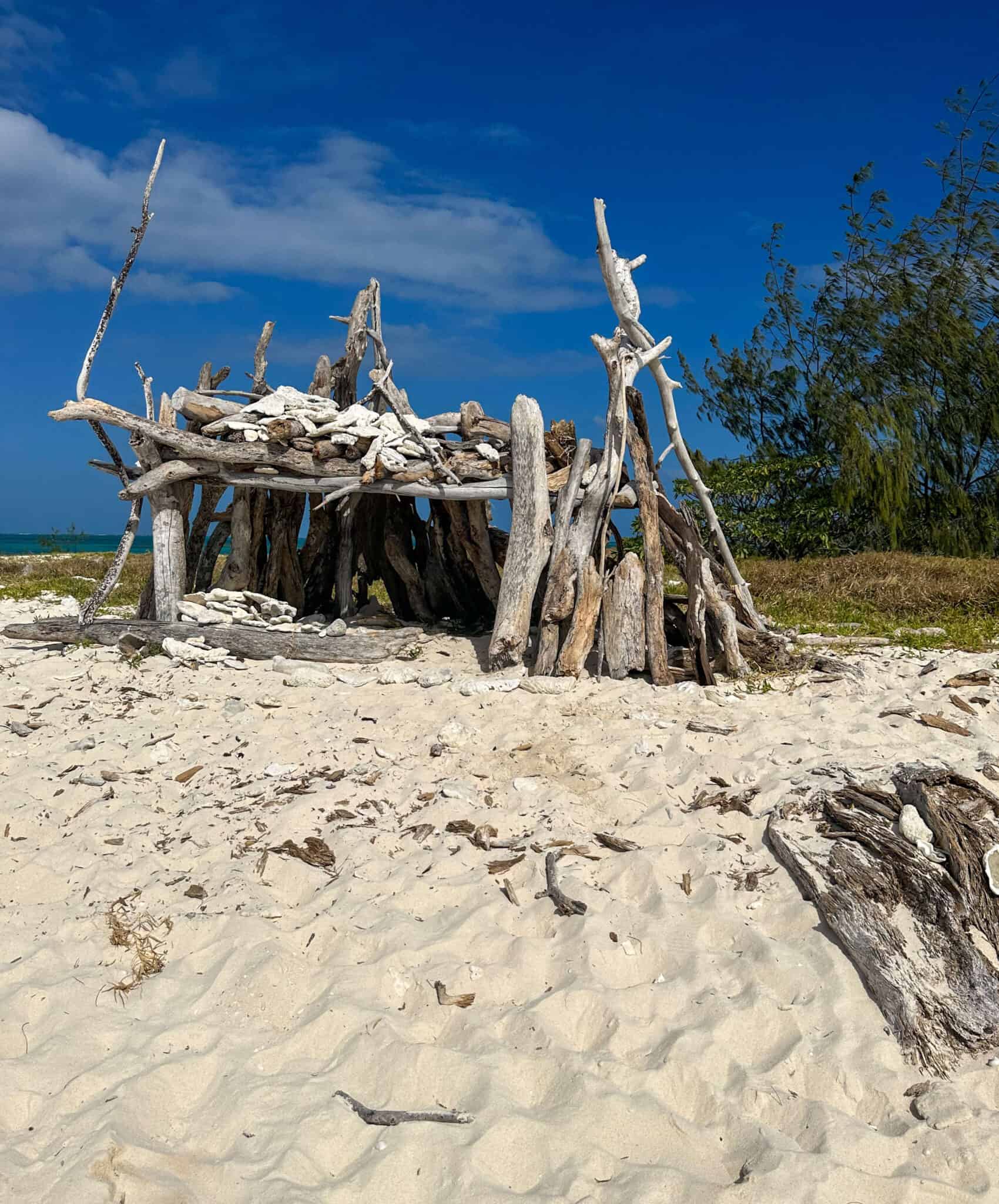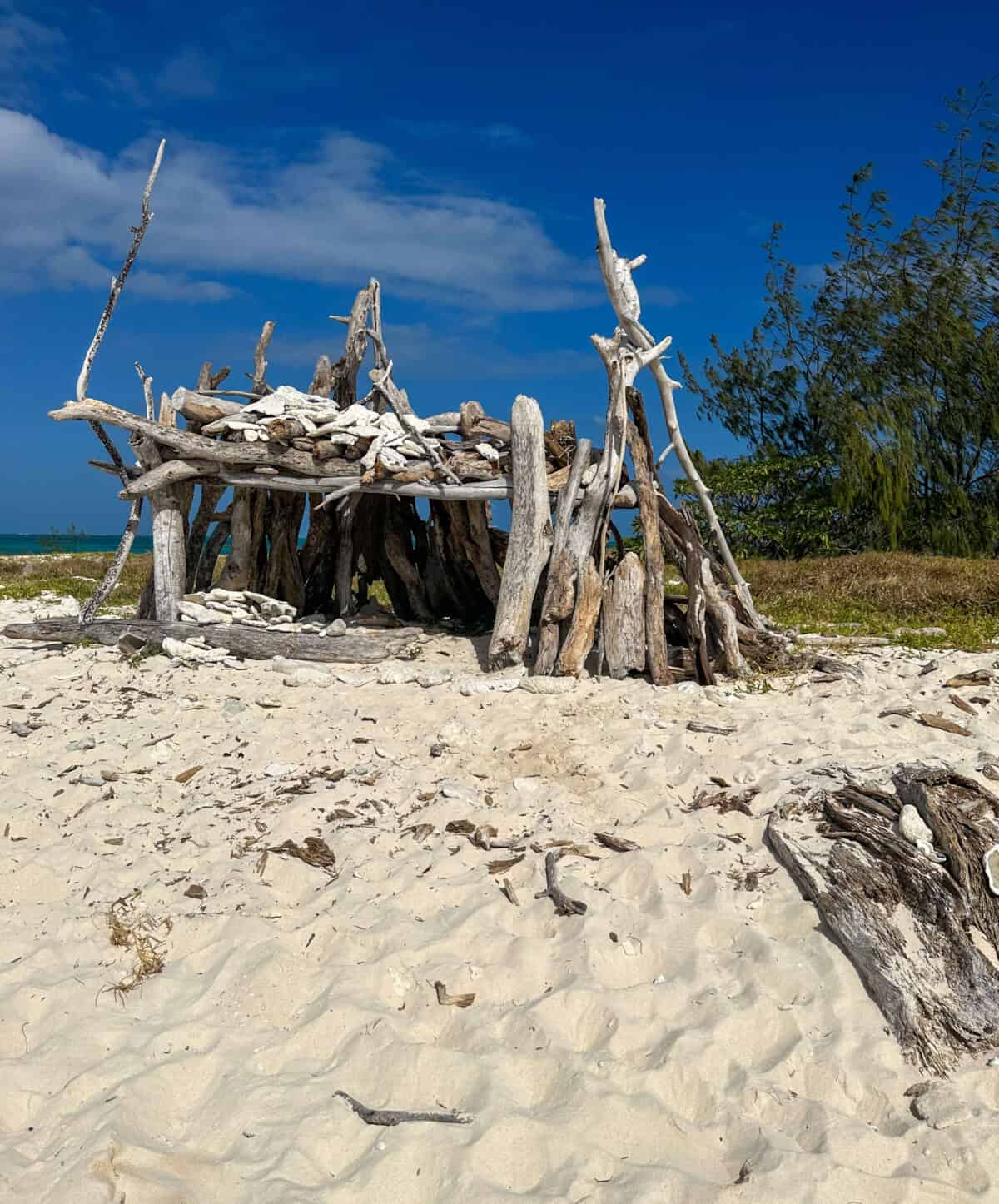 You also don't have to be cashed up to enjoy the area. Yes, you will miss out on the tours, but there are many free activities to enjoy during your stay.
Let's get started with the best things to do in 1770 and Agnes Water (starting with our favourites):
1. Lady Musgrave Island Tour
Located on the Southern Barrier Reef is Lady Musgrave Island. Unique in many ways, the Island itself is actually made from coral (you can really tell once you step foot on this natural wonder).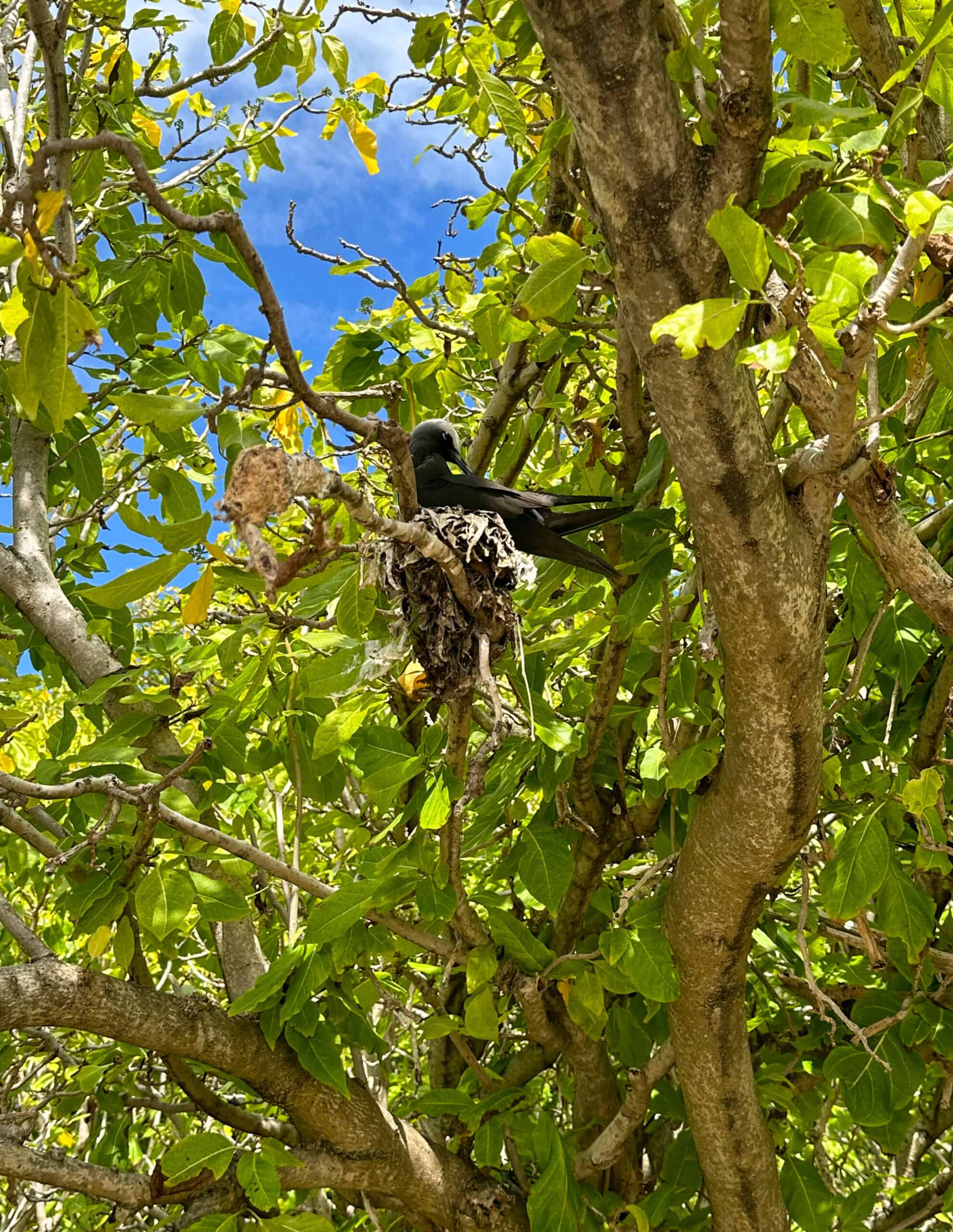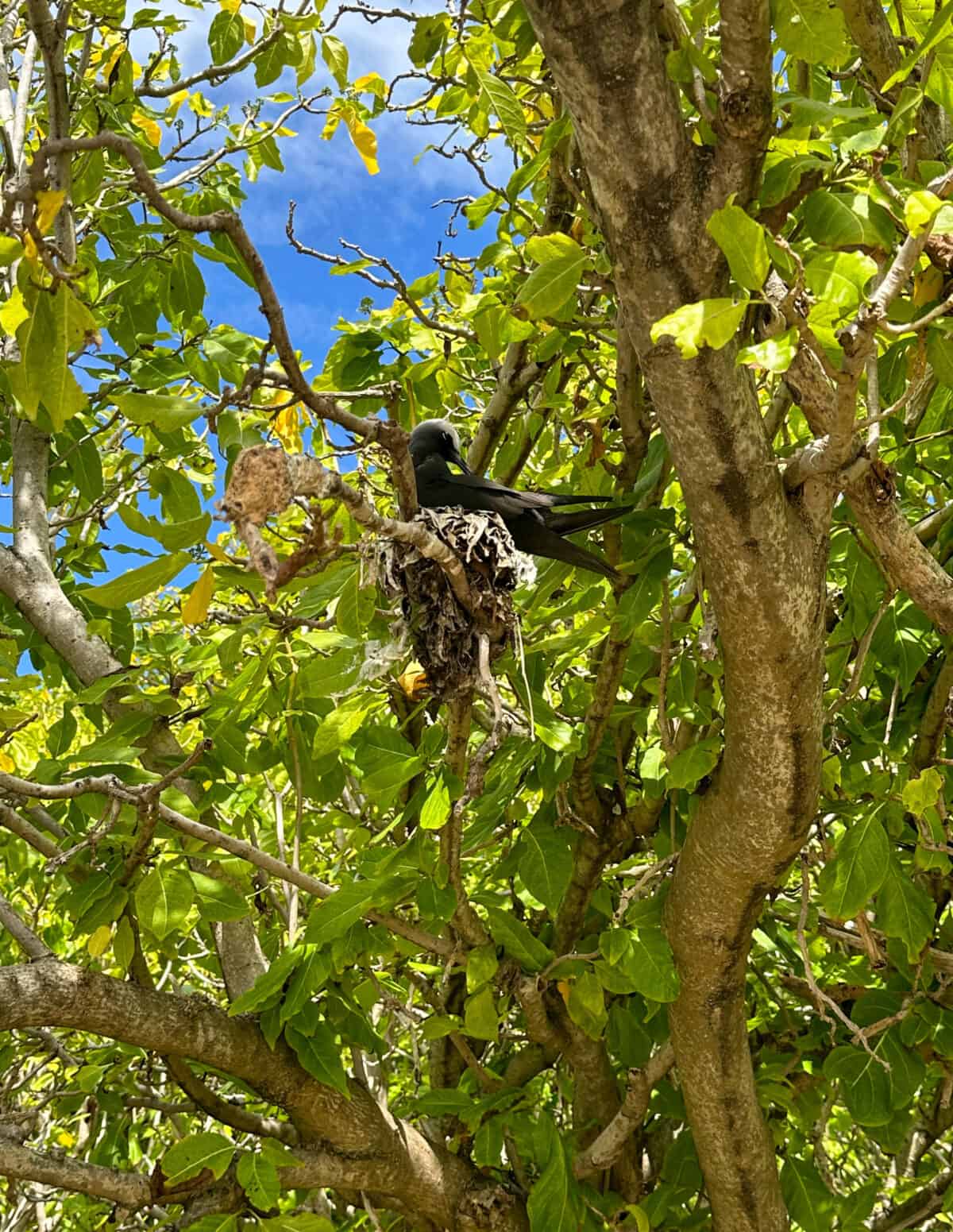 There are many guided tours to take you straight to the beautiful Lady Musgrave Island to experience the visual pleasure of the glass bottom boat, an information-packed guided island walk and of course the magical snorkelling in the Southern Great Barrier Reef.
We did this Lady Musgrave day tour from 1770 and it was an incredible day!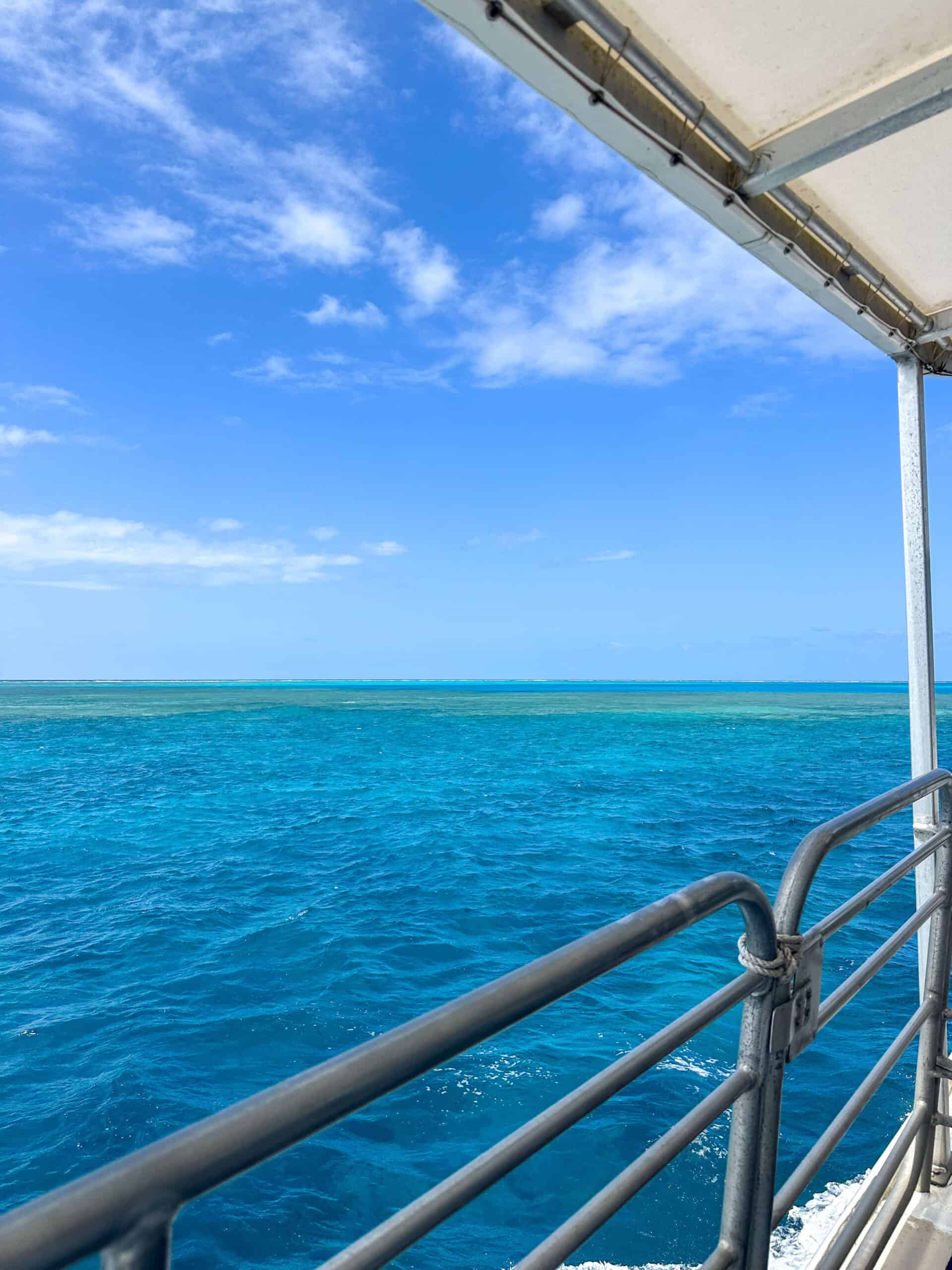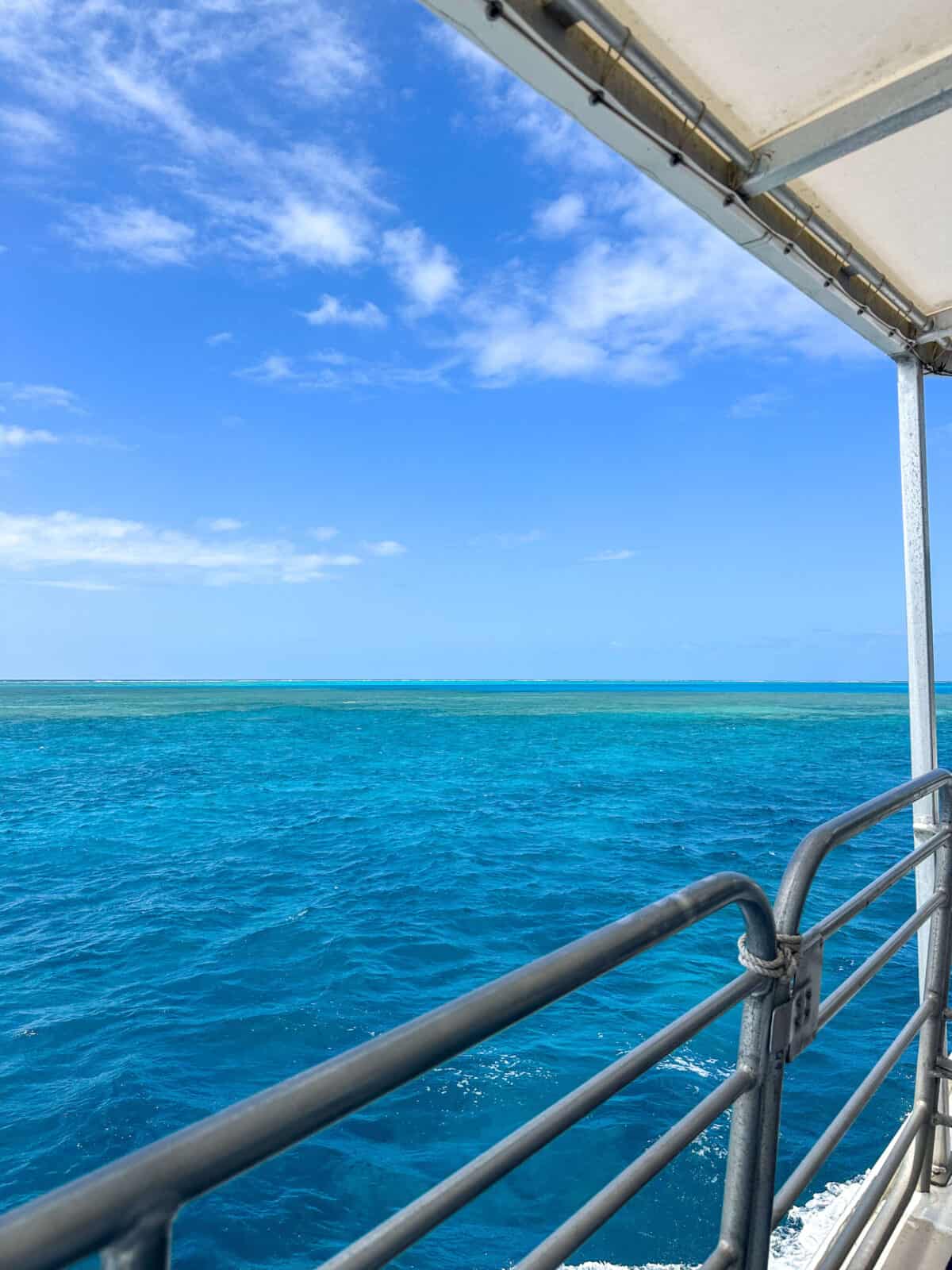 If you have never visited Australia's Great Barrier Reef..now is your chance!
There is nothing quite like swimming with turtles and fish among the coral reef in the outer Great Barrier Reef. This is an absolutely amazing experience that should be experienced at least once in your lifetime!
2. Paperbark Forest Boardwalk
This was one of those destinations we had to visit twice to believe.
I honestly felt like I was walking through a fairy wonderland. Only a short walk with a 400m loop from the car park on Springs Road, you will encounter towering paperbark tea trees along the Reedy Creek Reserve in Agnes Water.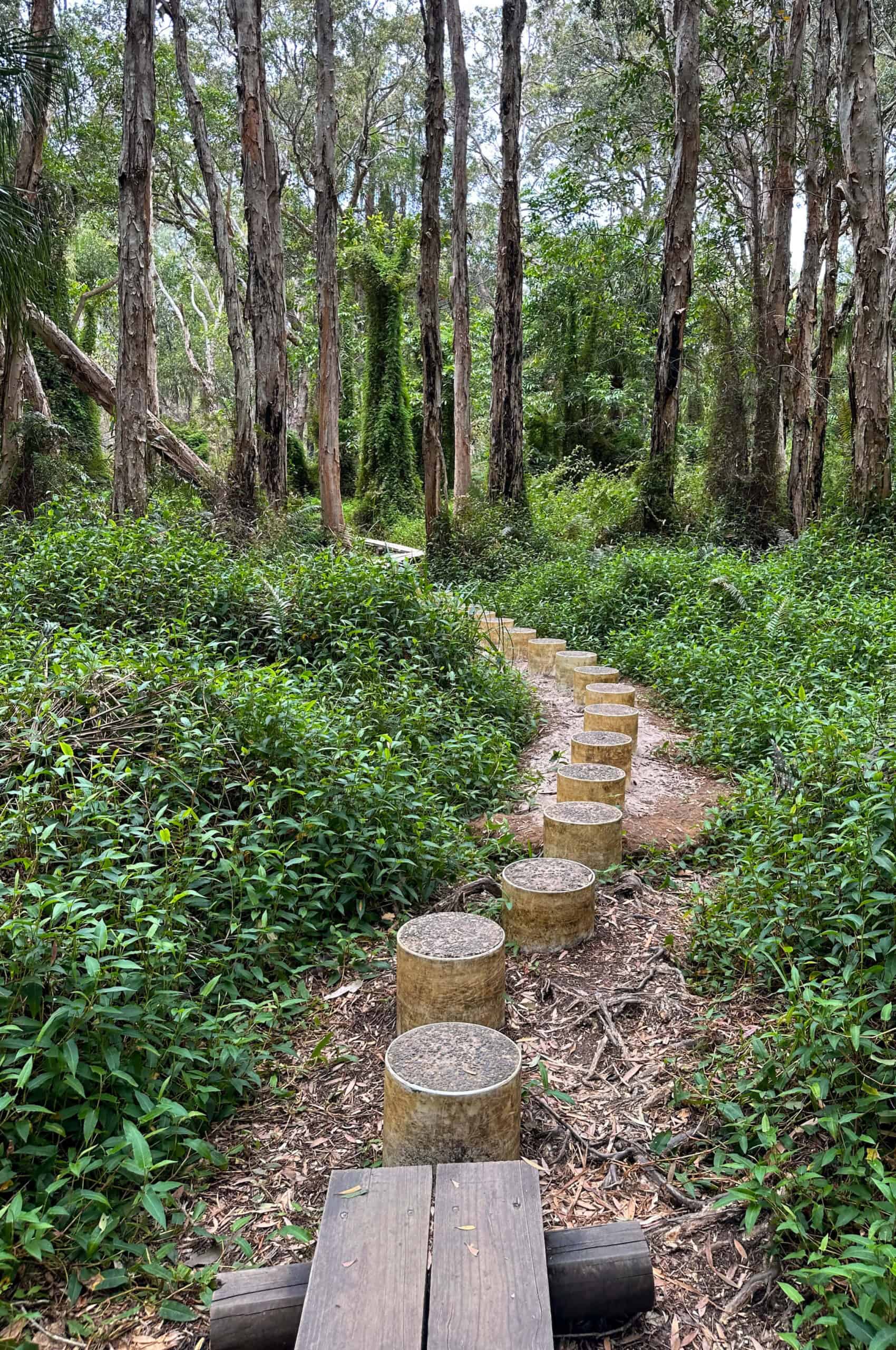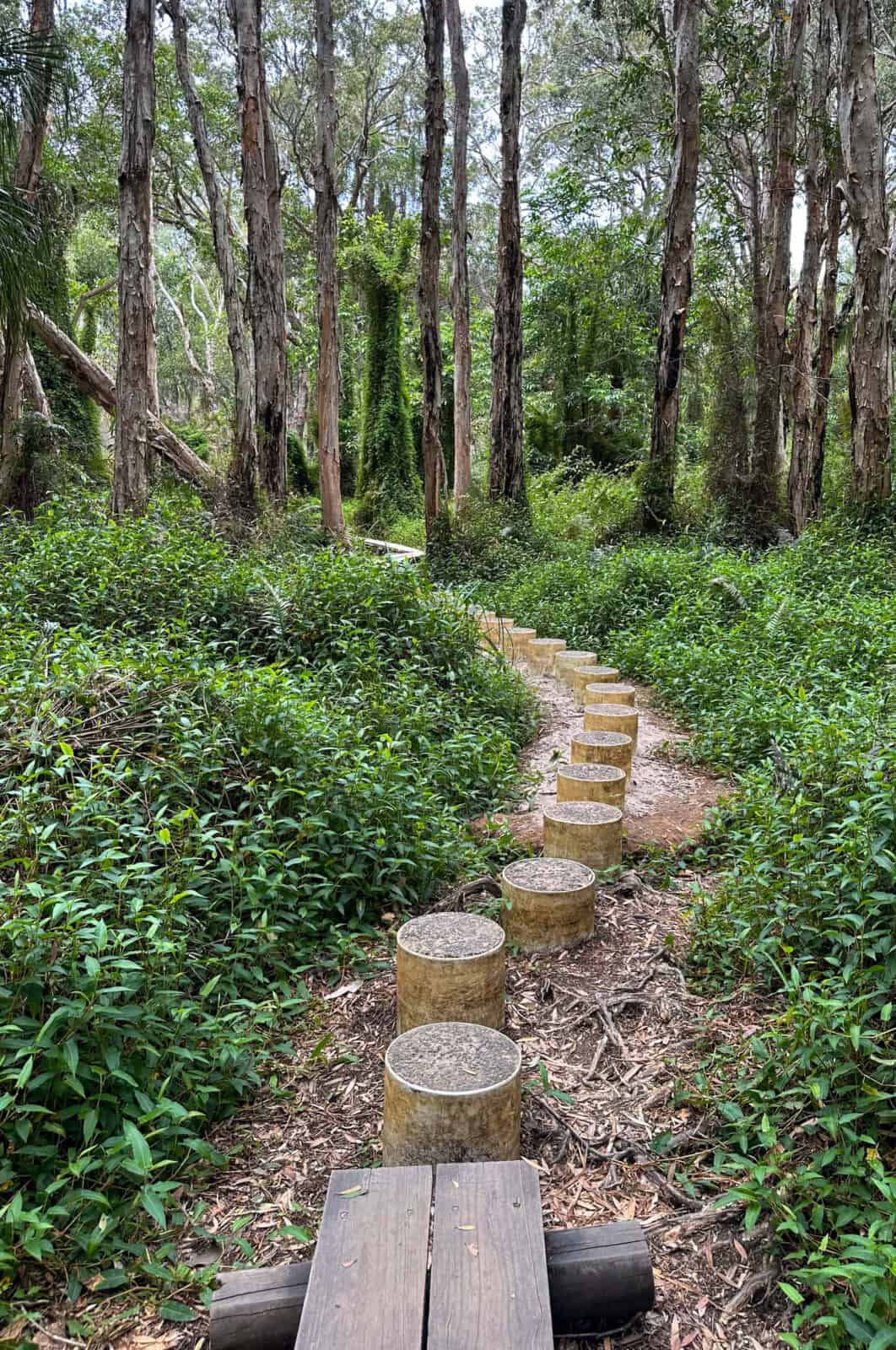 The Paperbark Forest Boardwalk is the perfect location for any nature lover. This short walk will take you over stepping stones to guide you deeper into the forest.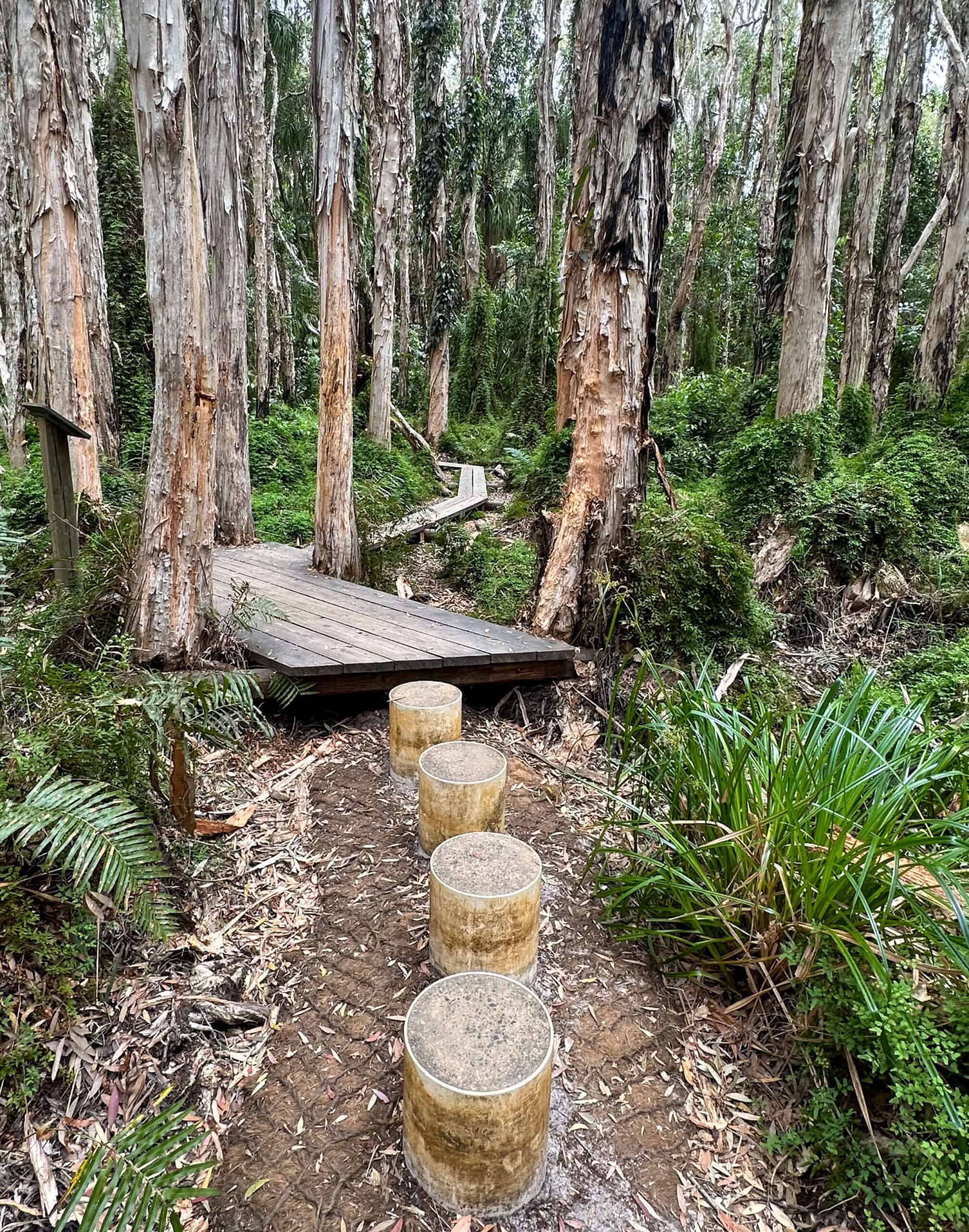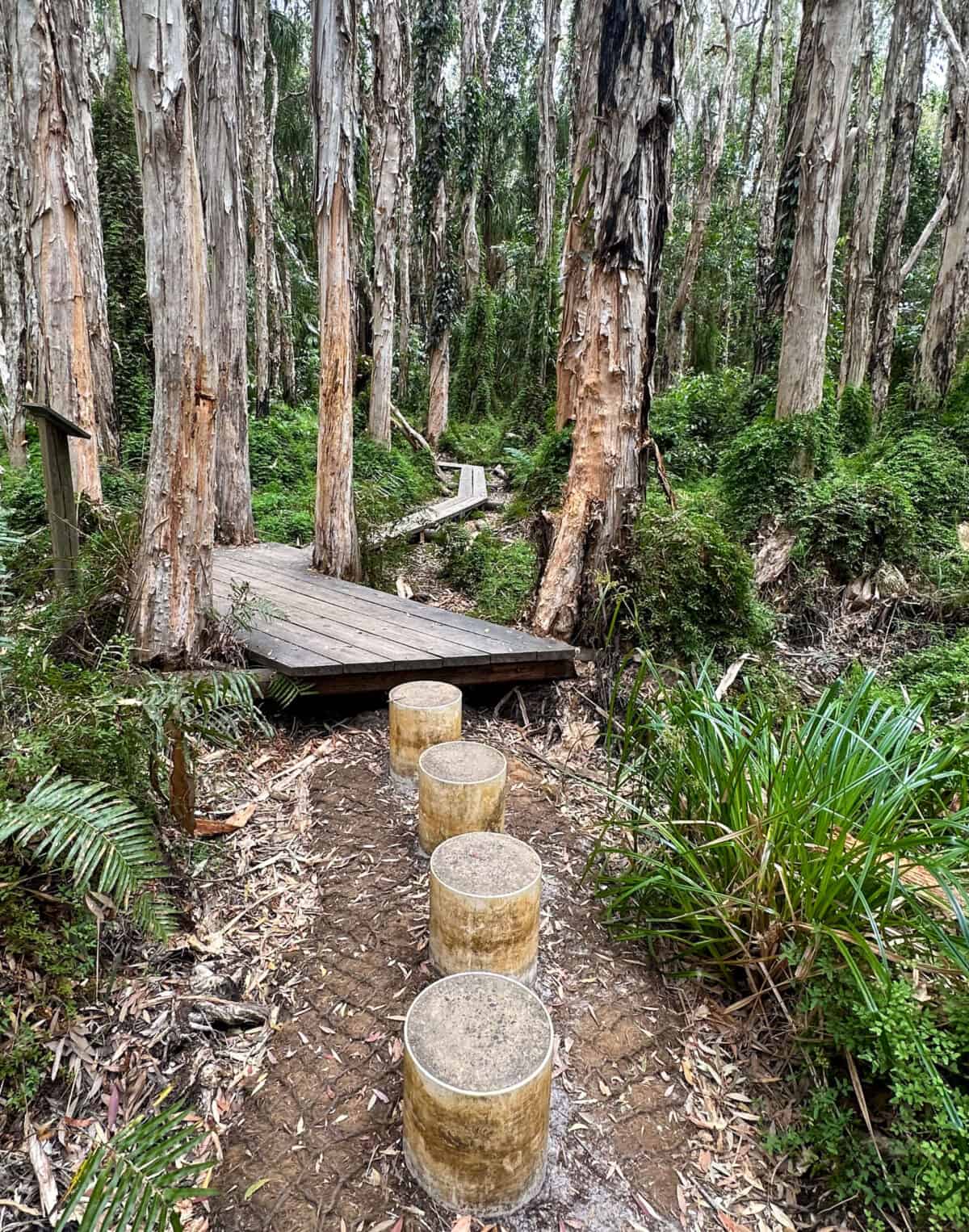 Don't forget to pack the camera, there's a lot of photo opportunities in 1770 and Agnes Water and this is one of best the area has to offer!
3. Agnes Water Main Beach
If a patrolled beach is your pick – Agnes Water Beach is calling you!
With a whopping 6km stretch of beach with prime conditions for swimming or surfing, you won't feel the need to venture elsewhere for the day.
Patrolled beaches are not really our thing, but we will admit the views of the Round Hill Head are pretty spectacular from Agnes Beach.
4. Red Rock Walking Trail
Starting at the Paperbark Trail car park at Agnes Water, the Red Rock Walking Trail will take approximately 2.5 hours to complete the 3km track.
Along the walk, you will visit Springs Beach, Honeymoon Bay, Sunrise Beach and finish at Red Rock Beach.
Don't forget to wear your swimmers under your hiking clothes to enjoy a quick dip at each stop.
We unfortunately did not have the opportunity to complete the Red Rock Walking Trail due to a turn in the weather, however, the pictures we found while researching show how incredible this journey is.
Springs Beach is also rated highly as a prime surfing location, if the hike doesn't appeal to you – head on down with the surfboard!
5. Camp Under The Stars
There are numerous camping sites surrounding Agnes Water and 1770.
Whether you're new to camping or it's your favourite getaway, you'll be pleasantly surprised with multiple holiday parks and hi-camp sites available ranging in prices to suit your budget.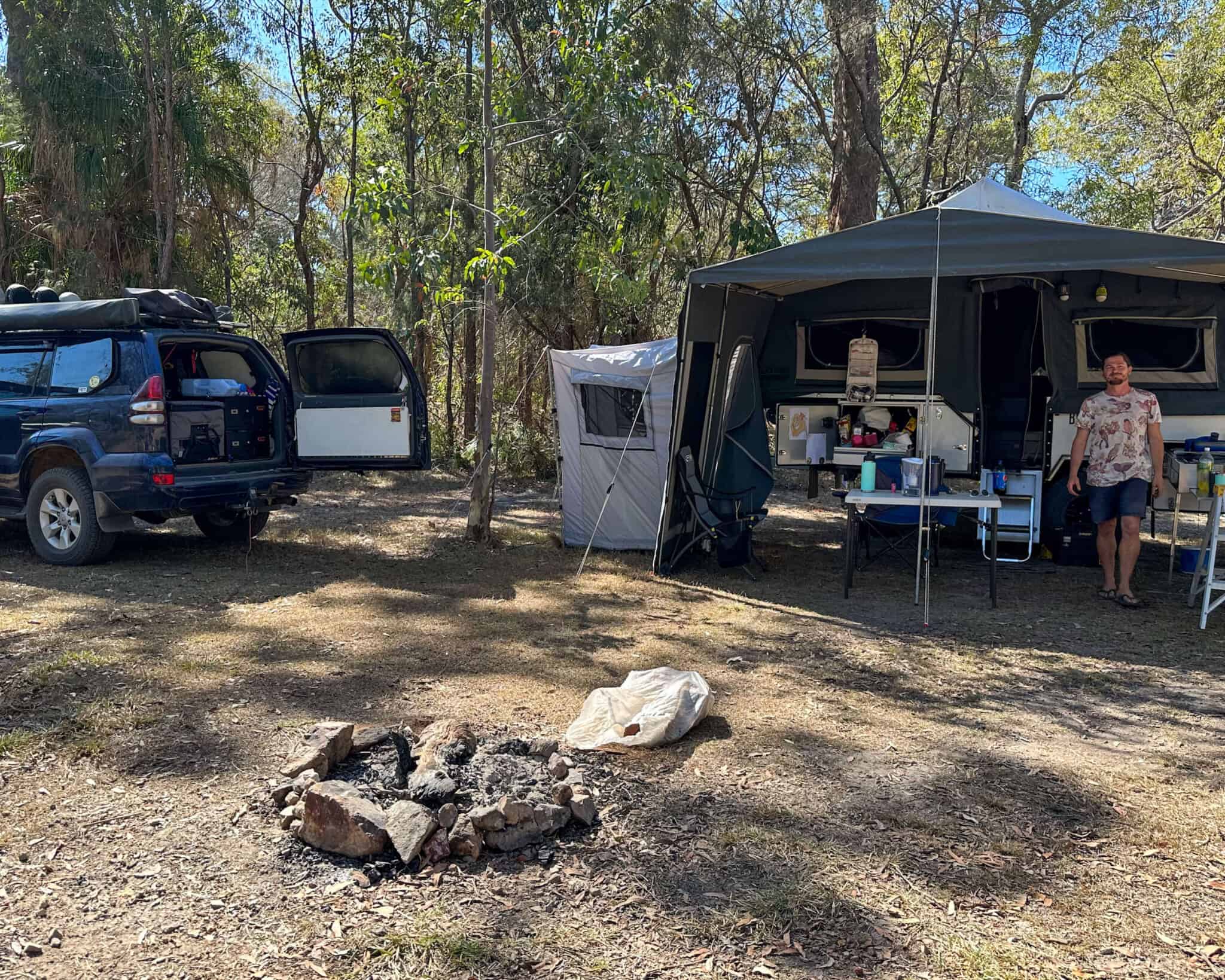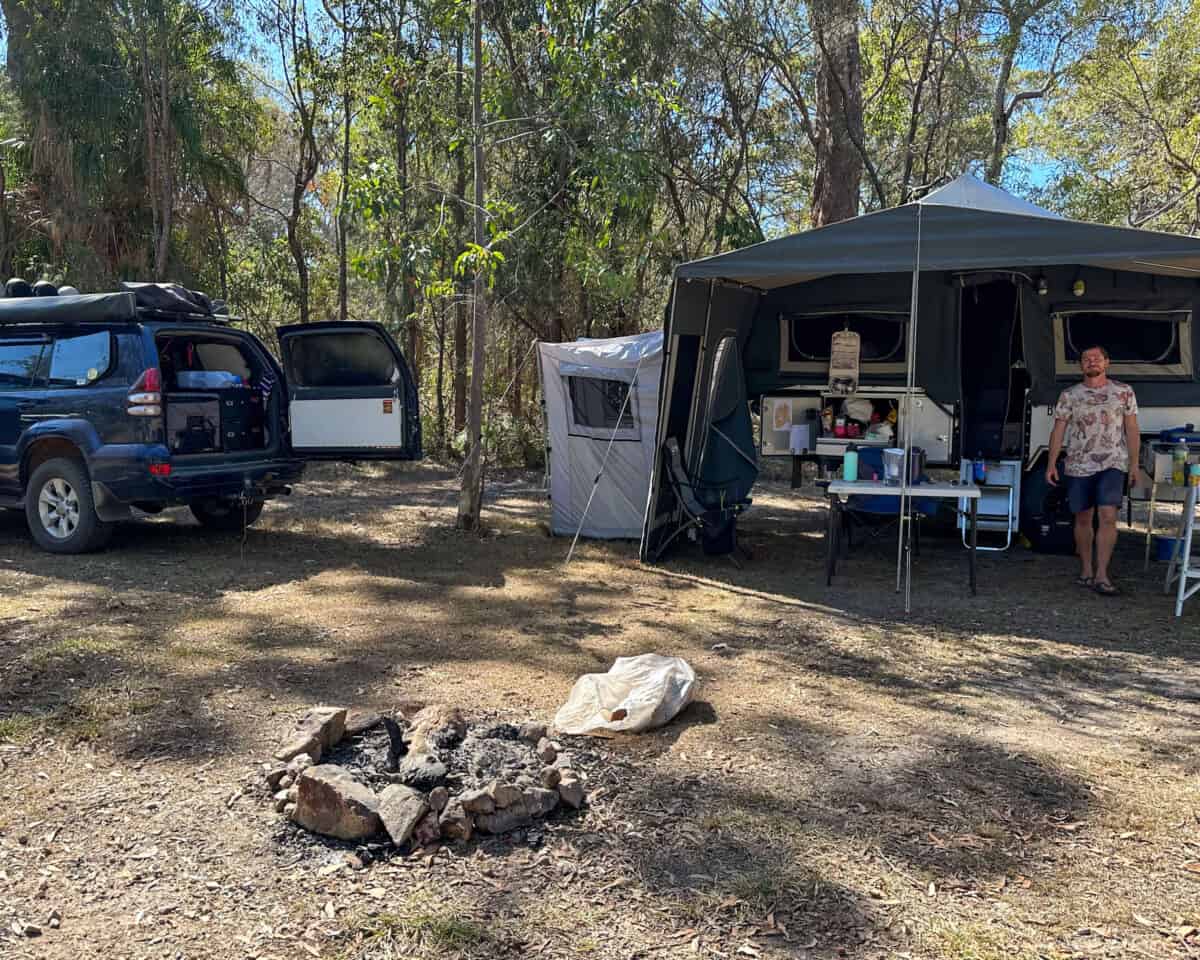 We opted for a casual Hip Camp site (as we have to save the dollars as much as possible while full-time travelling).
But from research, if you're looking for something a bit more glamorous – the five seaside glamping tents look incredible at Agnes Water Beach Holidays (the NRMA Holiday Park).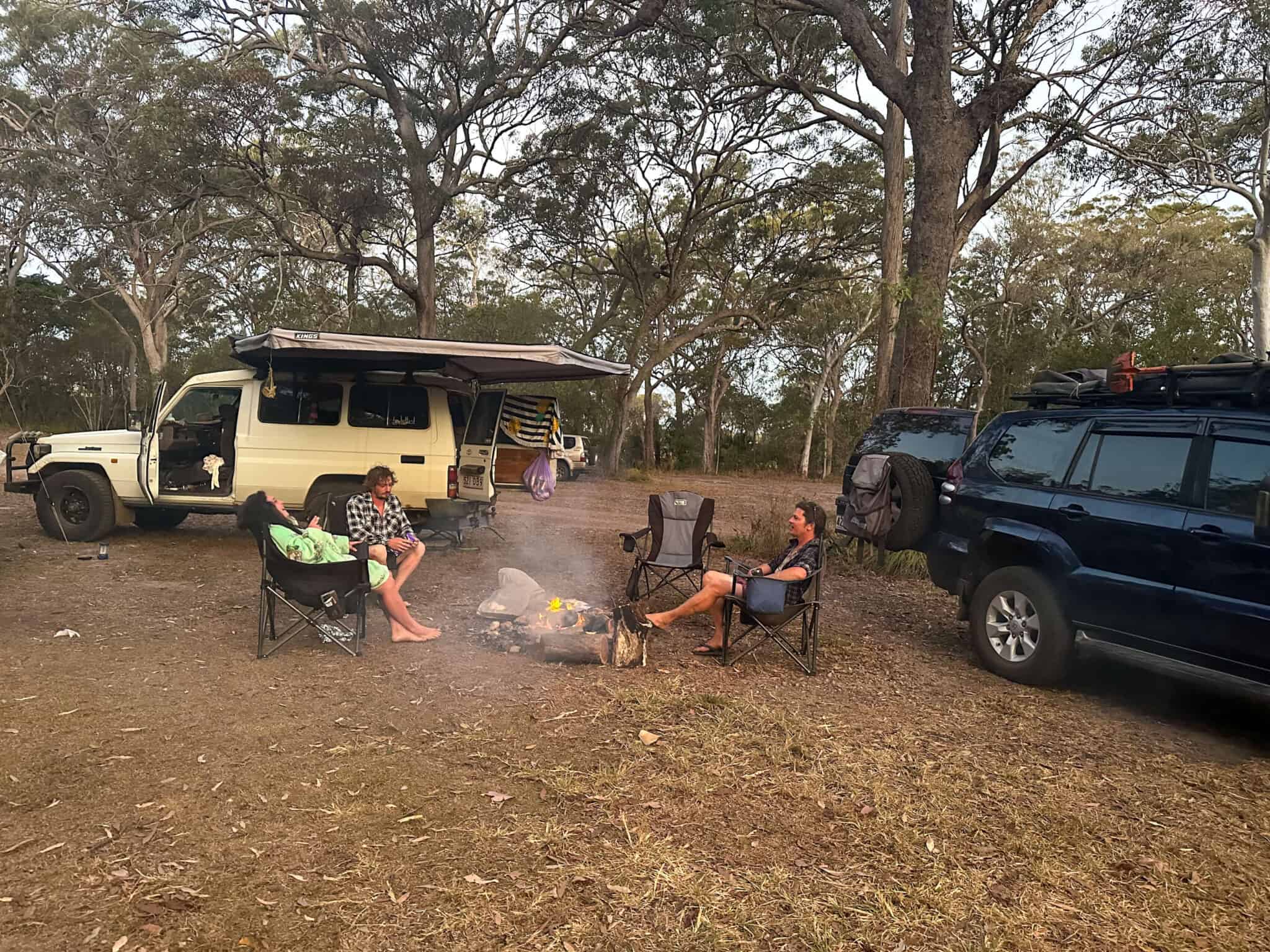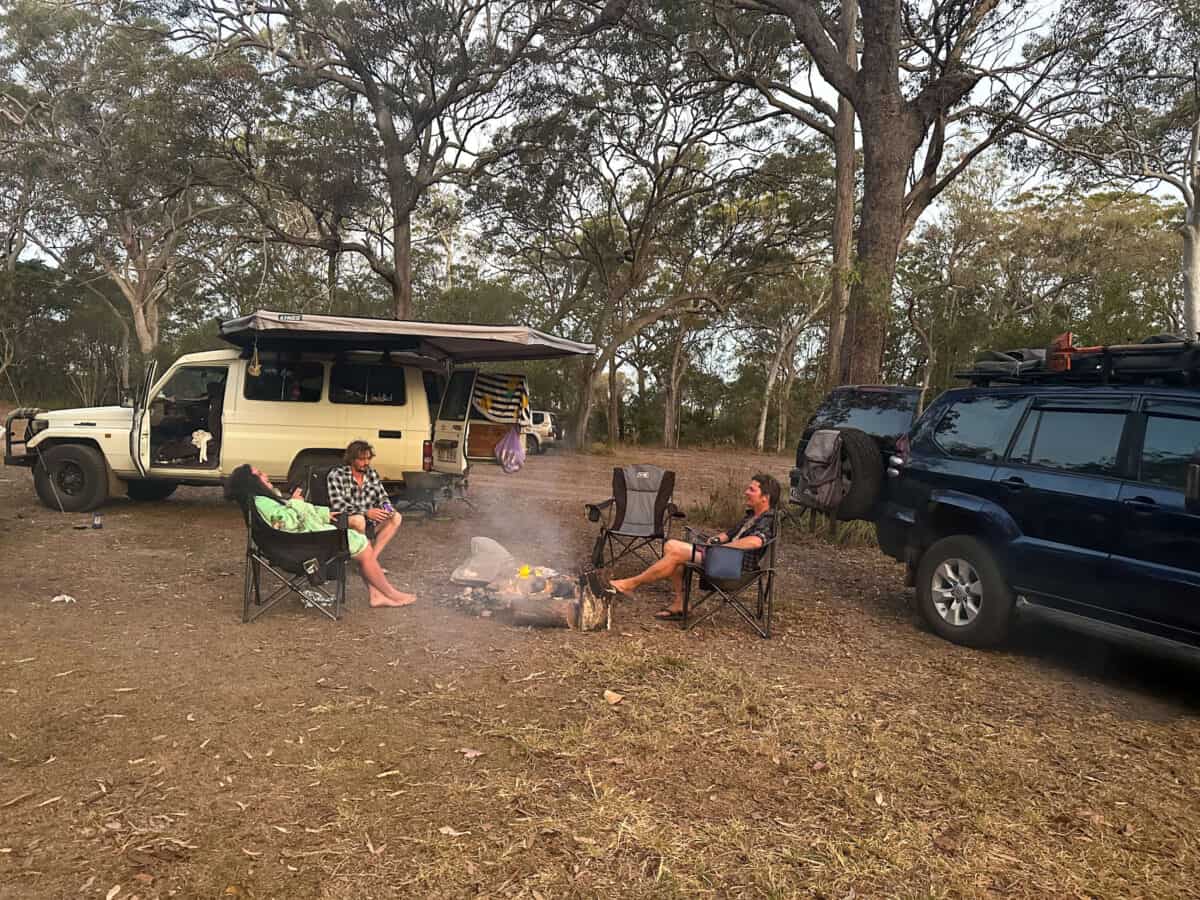 6. Deepwater National Park
If you're travelling in a 4WD, allow at least half a day to visit Deepwater National Park.
Wreck Rock is said to be one of best fishing destinations in 1770/Agnes Water, we did attempt this however the winds were not on our side and we didn't pack surf rods on our lap of Australia.
If you are visiting Deep Water National Park for a rock fishing trip, we would recommend the use of surf rods to avoid the large rock crop snags like we did.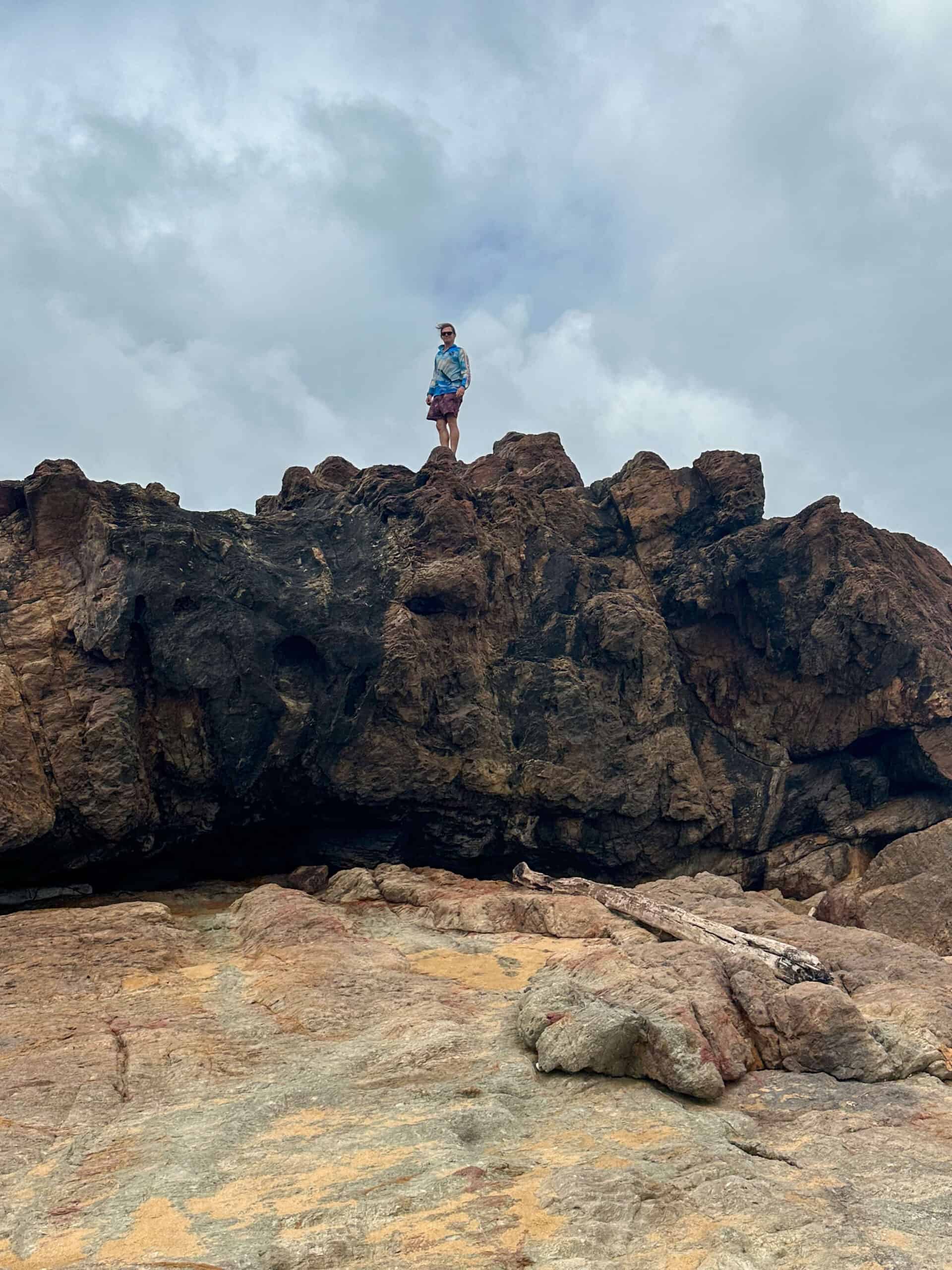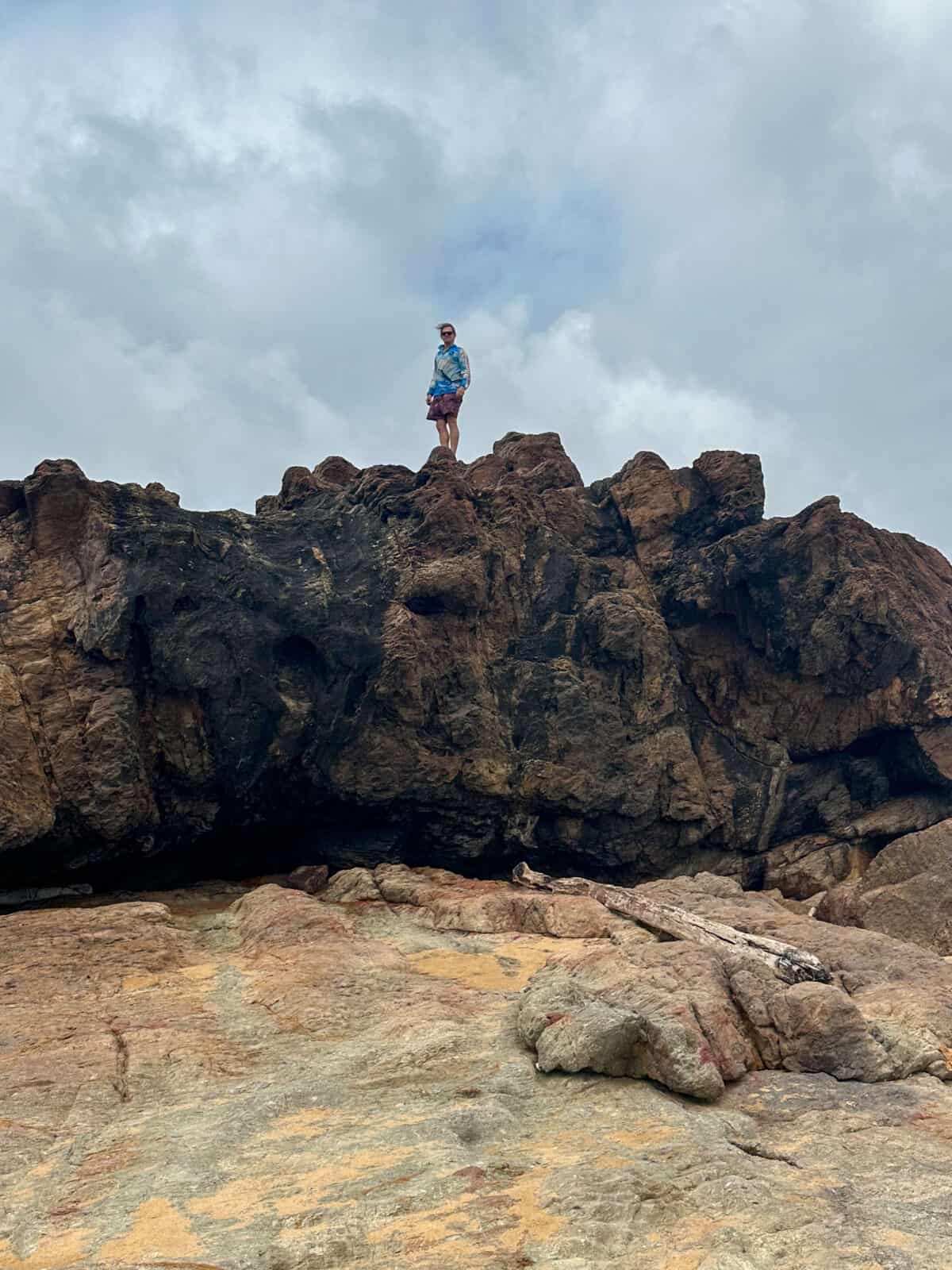 Even without the fishing element during our visit, it was a beautiful destination to take in the ocean breeze and wonder through the rock pools.
Added bonus – if you really love the area, you can book a camping site, nestled behind the sand dunes online!
7. Land Based Fishing
As mentioned before, 1770 and Agnes Water is well known as a fishing hot spot. The top recommendations for locations include Deepwater National Park's Wreck Rock and Round Hill Head.
Make sure to pack some serious gear to pass the waves and rocks and you might have more luck than us.
We lost our entire tackle to snags more than bites during our attempts at fishing here, but like we mentioned above – we don't have surf rods to make rock fishing worthwhile. Hopefully, you have better luck!
8. Agnes Water Museum
If Agnes Water Beach isn't calling you, take a walk back in time to explore the history of 1770 and Agnes Water. This small museum has a small entry fee and is open between 10:00 am and 2:00 pm.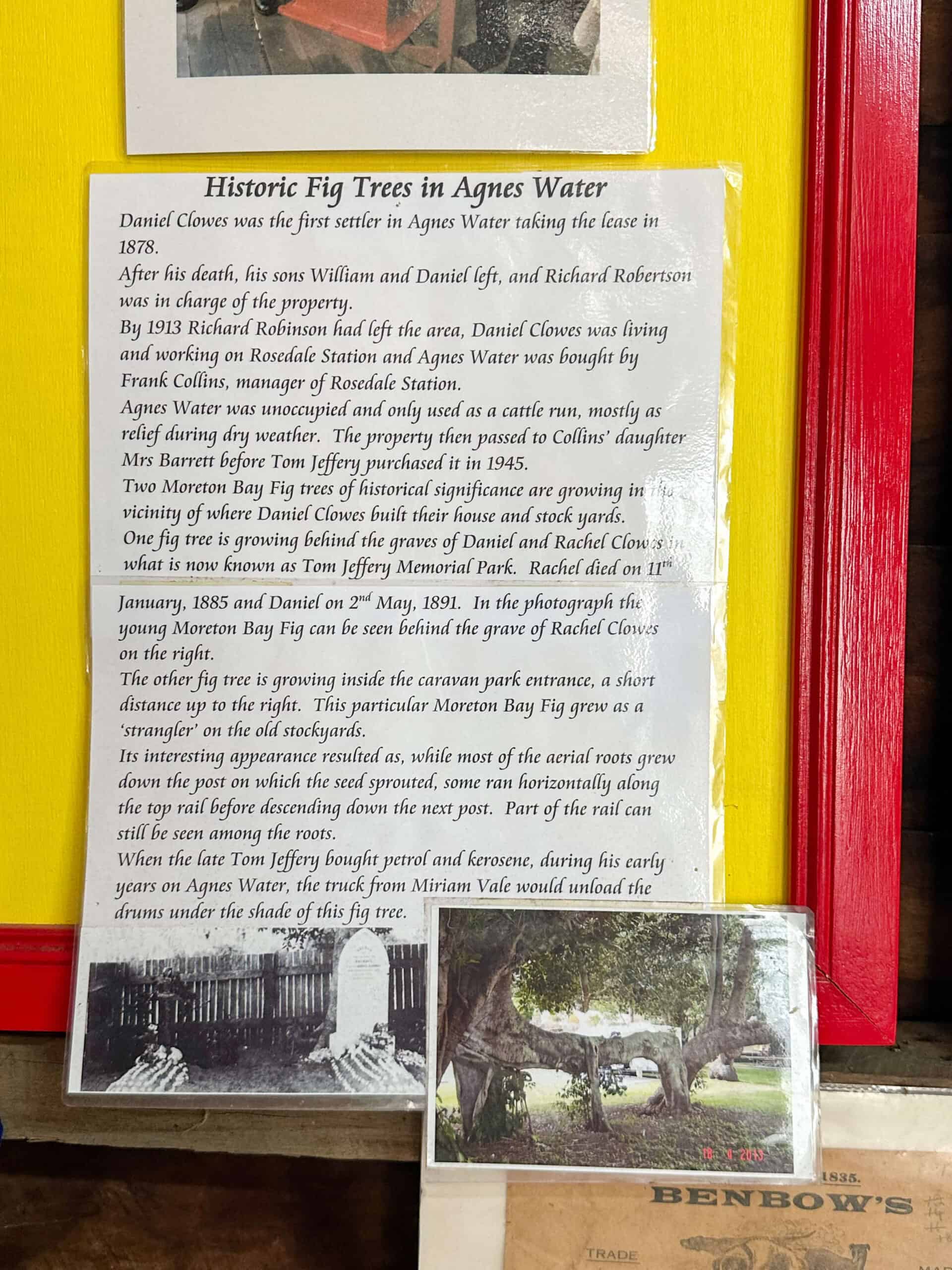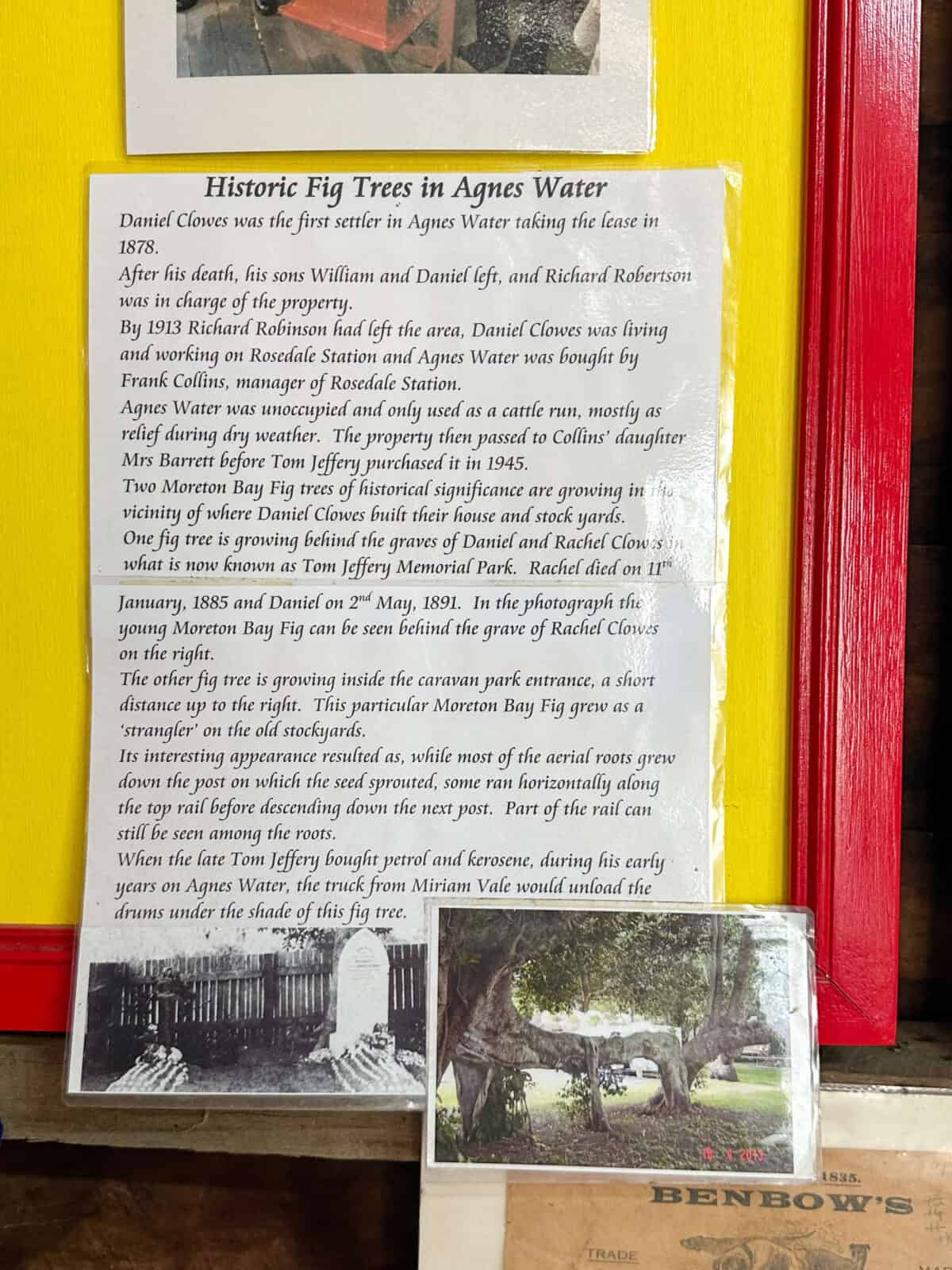 Explore the history of the Endeavour Voyage, Aboriginal Artefacts, Bustard Bay Lighthouse and much more. If history is your thing, the Agnes Water Museum is filled with a lot of interesting information and pieces.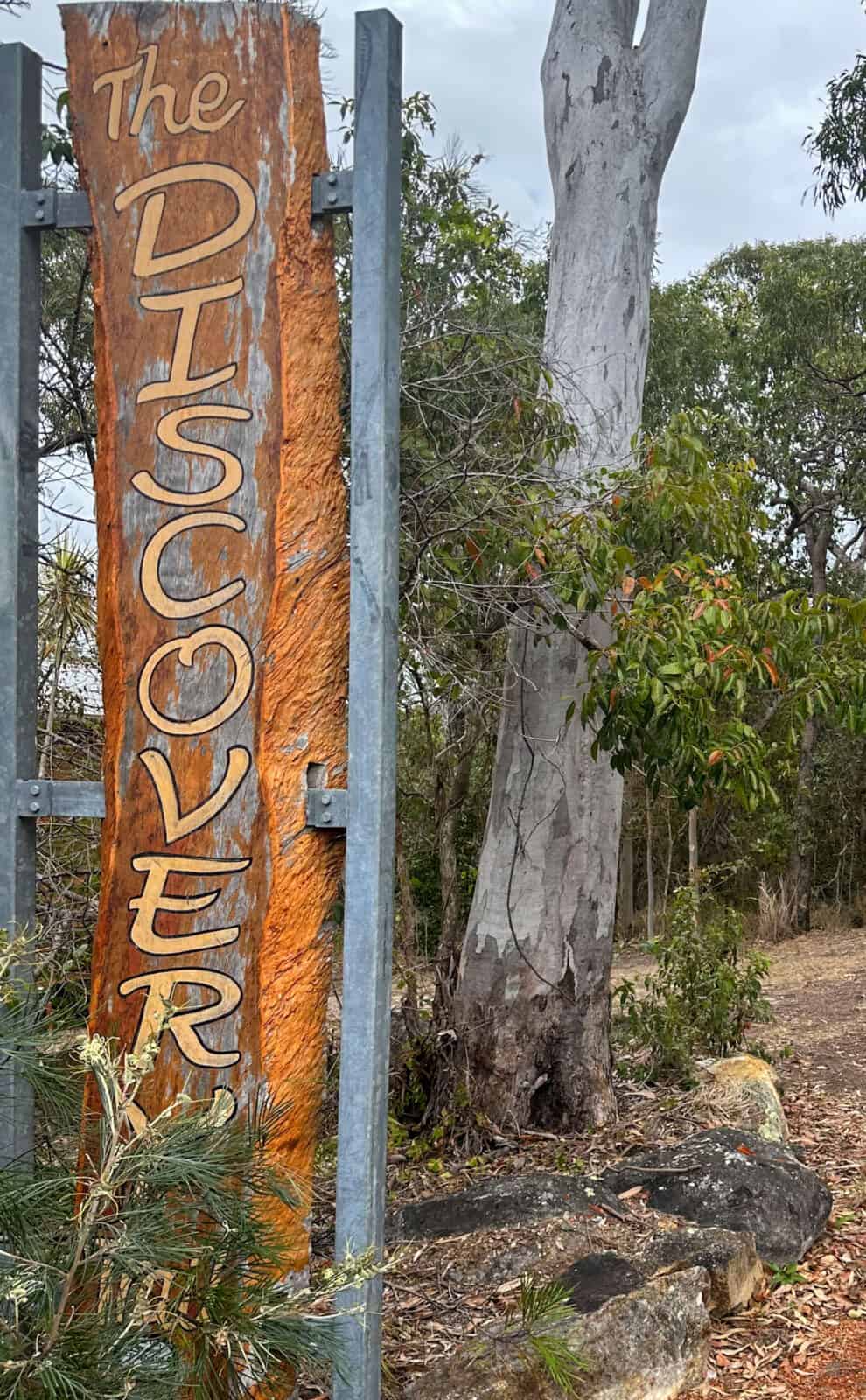 End your museum tour with a 30 minute stroll down the Discovery Trail, or pop into the Information Centre to get all your additional information for things to do in 1770 and Agnes Water during your stay.
9. Eurimbula National Park
Eurimbula National Park is perfect to spend the day strolling the calm beaches, kayaking or fishing.
Explore the rock pools as you stroll through the sandy beach line, or look out for marine life in the kayak.
We didn't get to visit the National Park during our stay, but you can spot the National Park from the 1770 Marina, or visit on the LARC tour.
10. Captain Cook Monument
Head on down Captain Cook Drive. After arriving in the carpark, take a moment to take in Cook's landing point and history plaques while you visit Cook's Monument.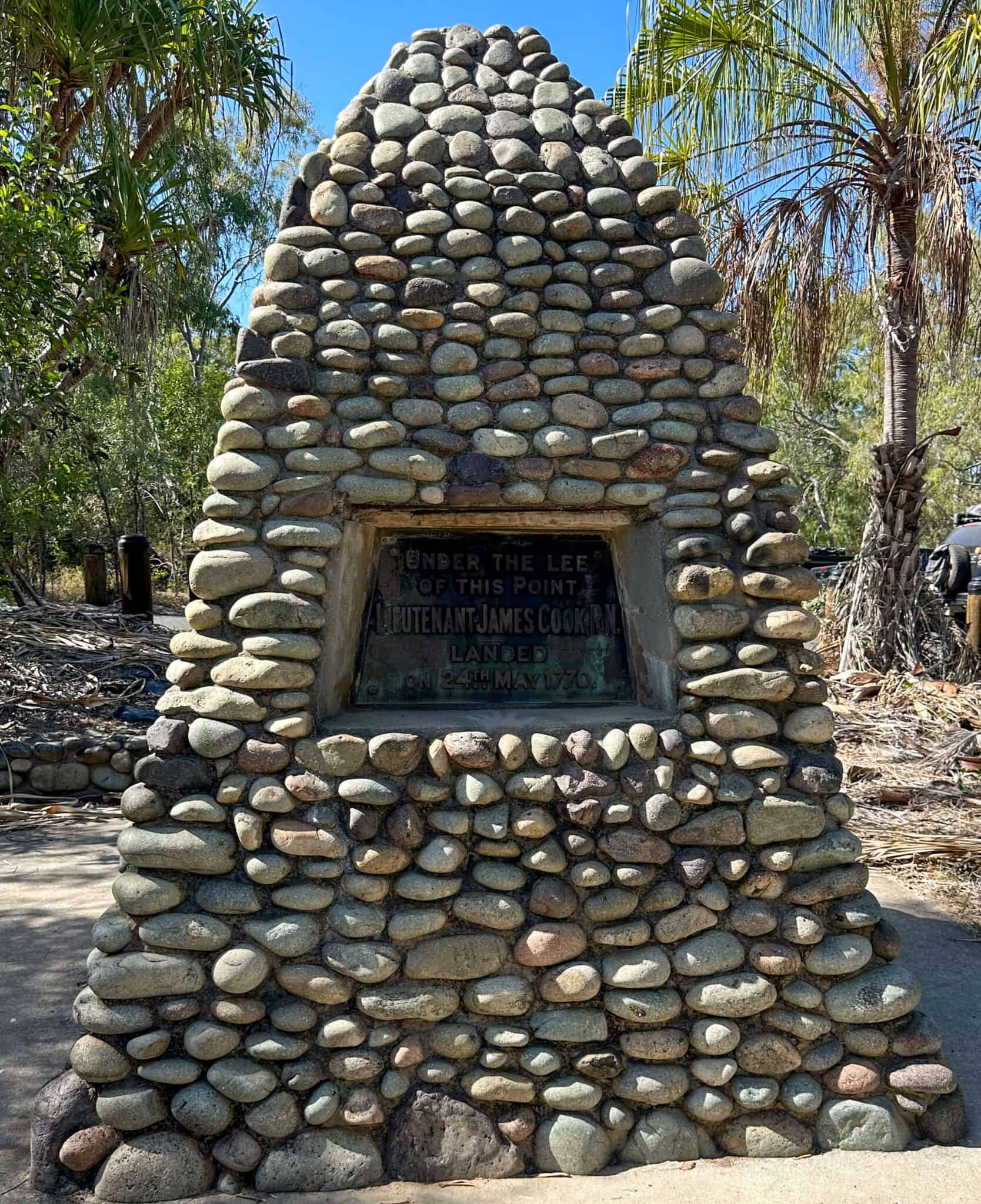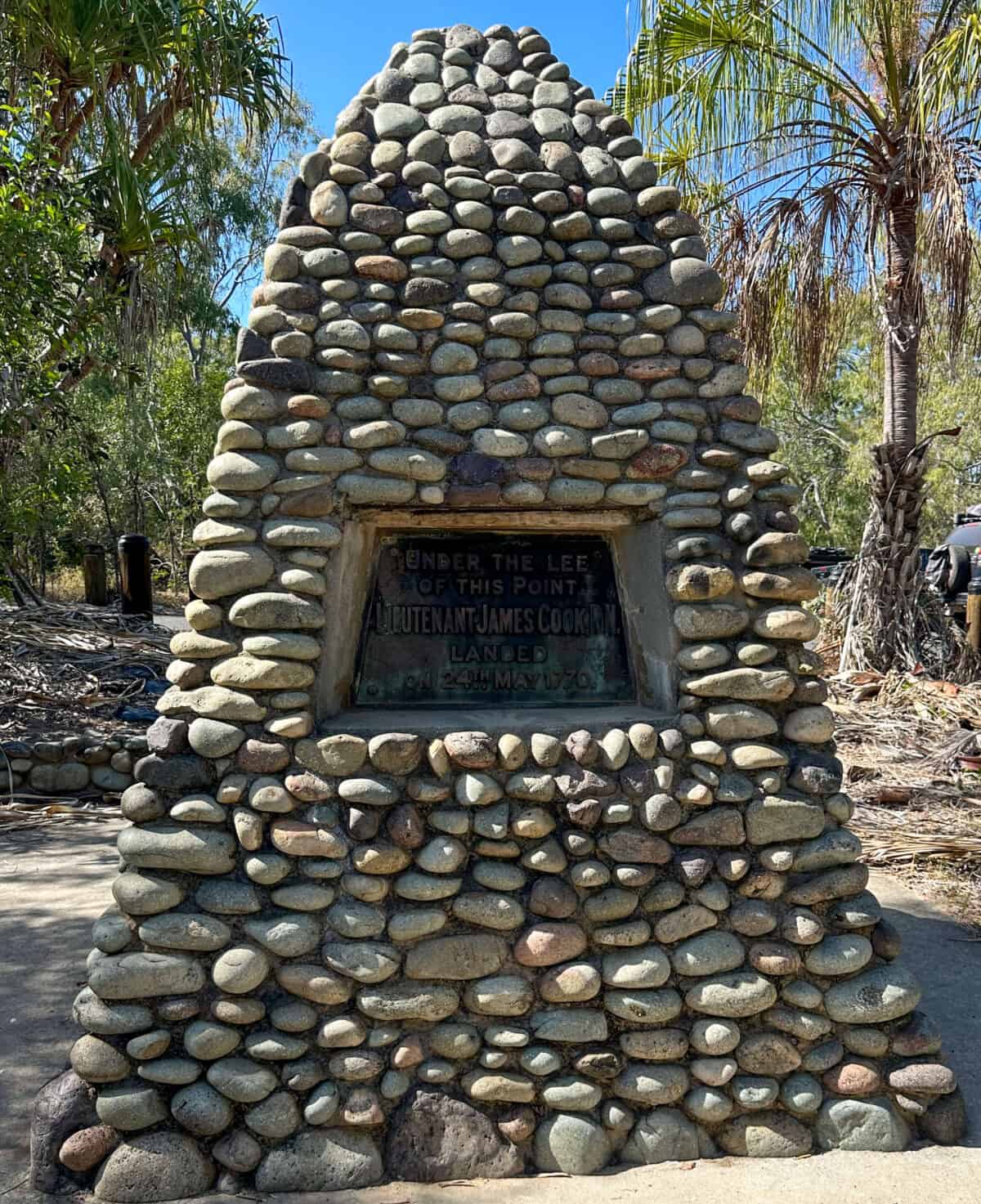 Once finished, follow the path to glance the breath taking views from this beautiful section of 1770. You can also access the calm beach from this point.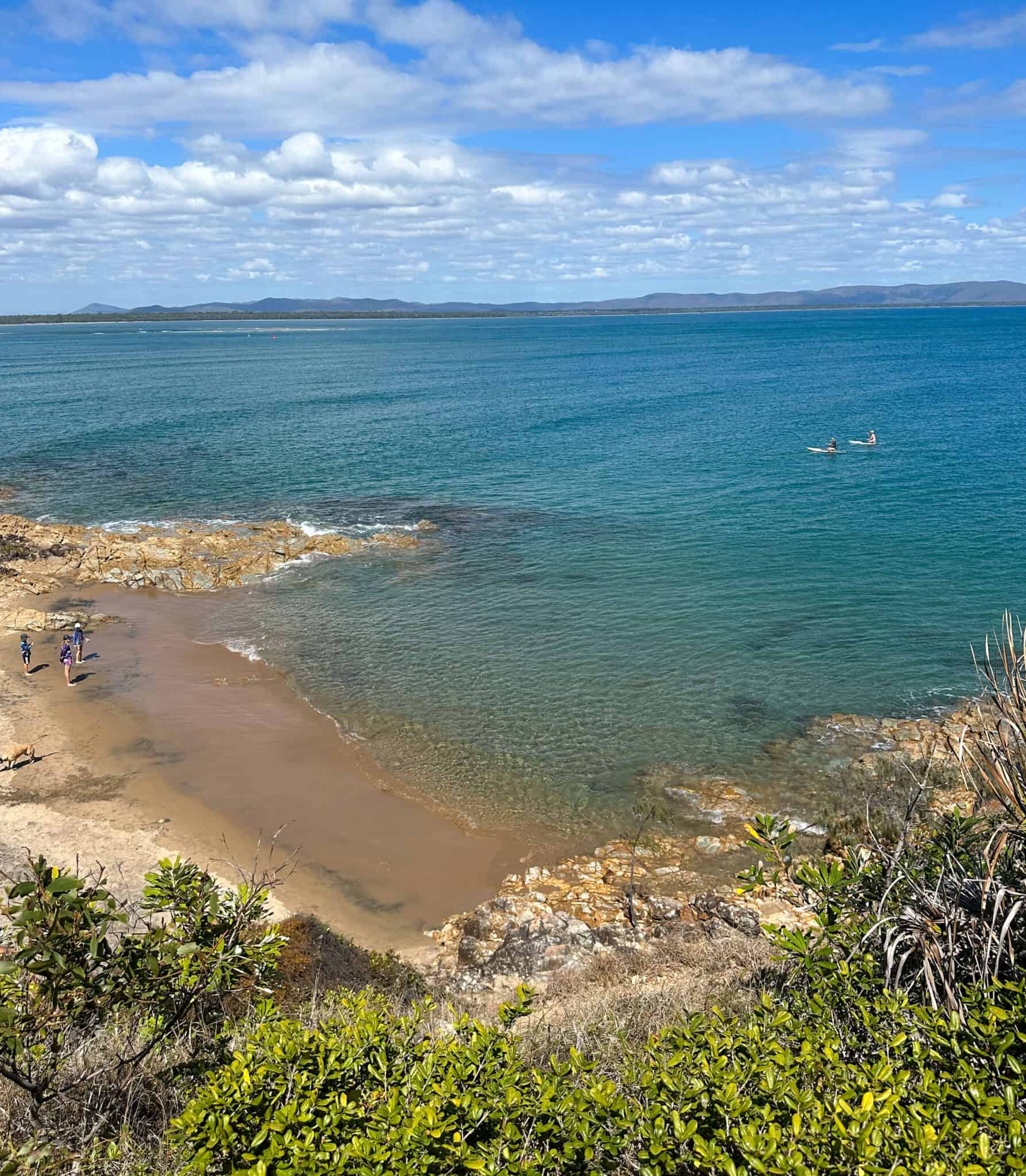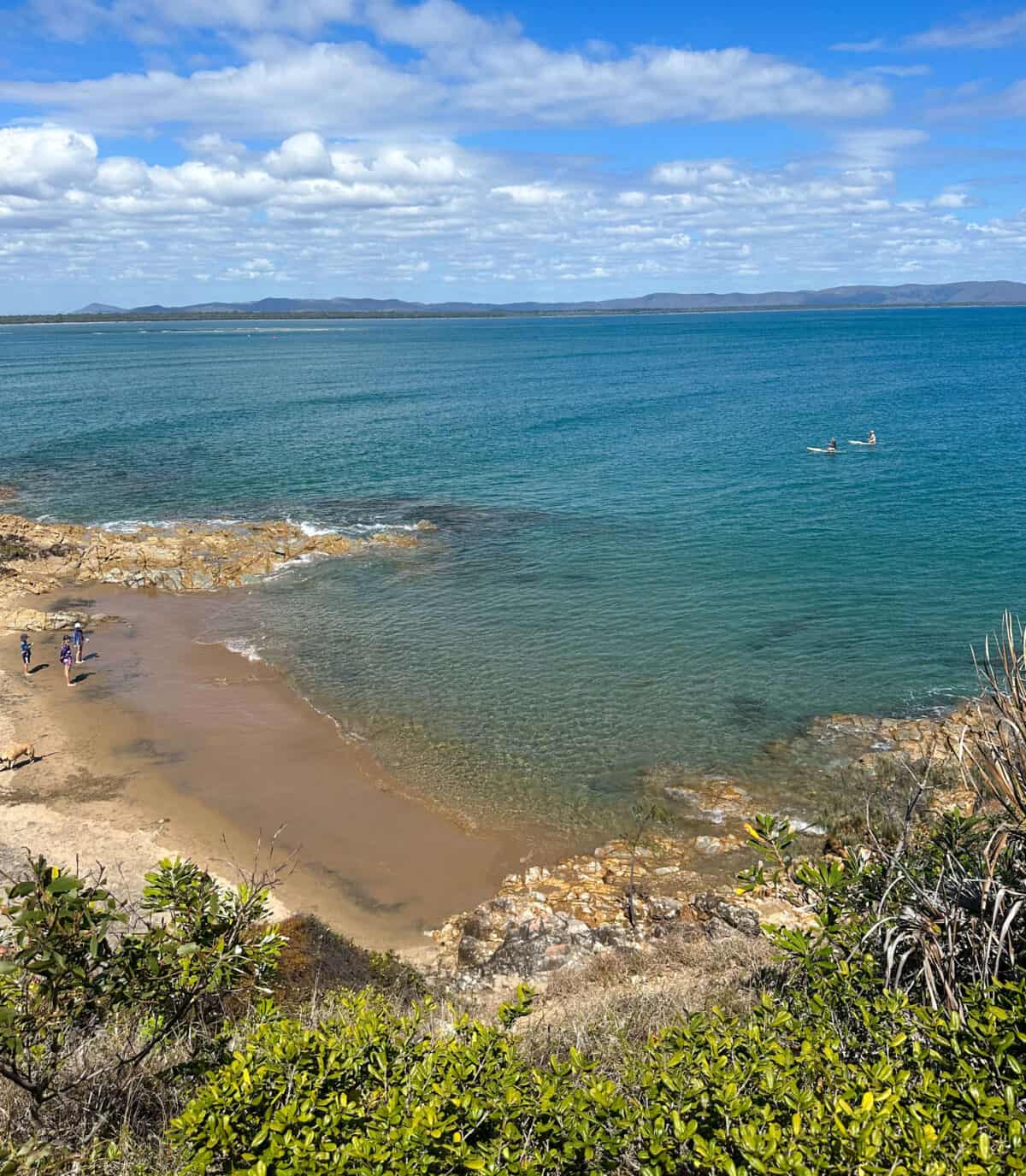 11. Lazy Lizard Surf School
Ever considered taking up surfing? Pop on over to Lazy Lizard Surf School to spend half a day practising this new skill!
Lazy Lizard is a highly-rated surfing school and will take you to the perfect surf waters to get you on your board in no time at all.
12. Chinaman's Beach
Did you take a stroll on Agnes Water Beach and decided populated beaches are not your thing? Me neither.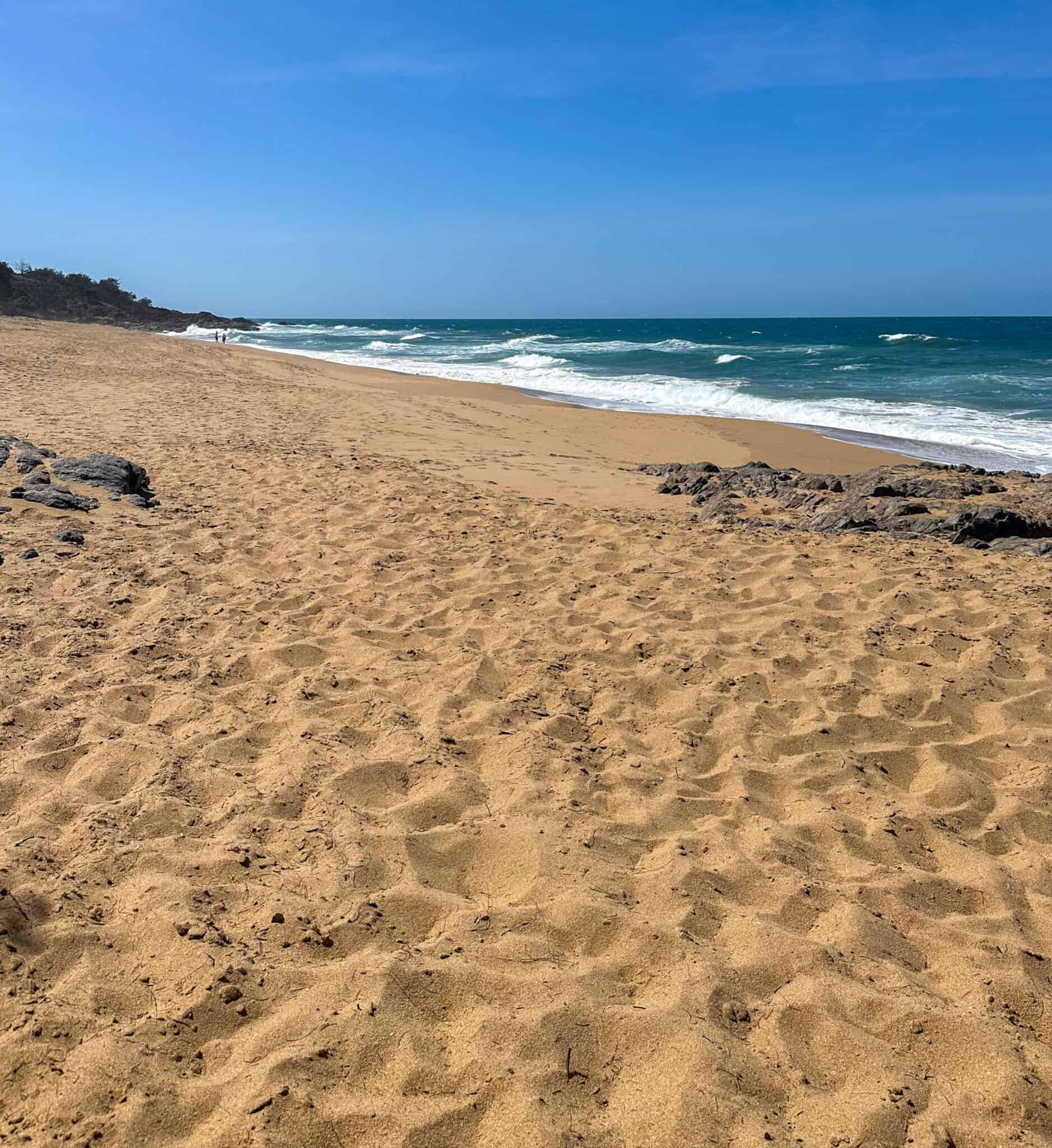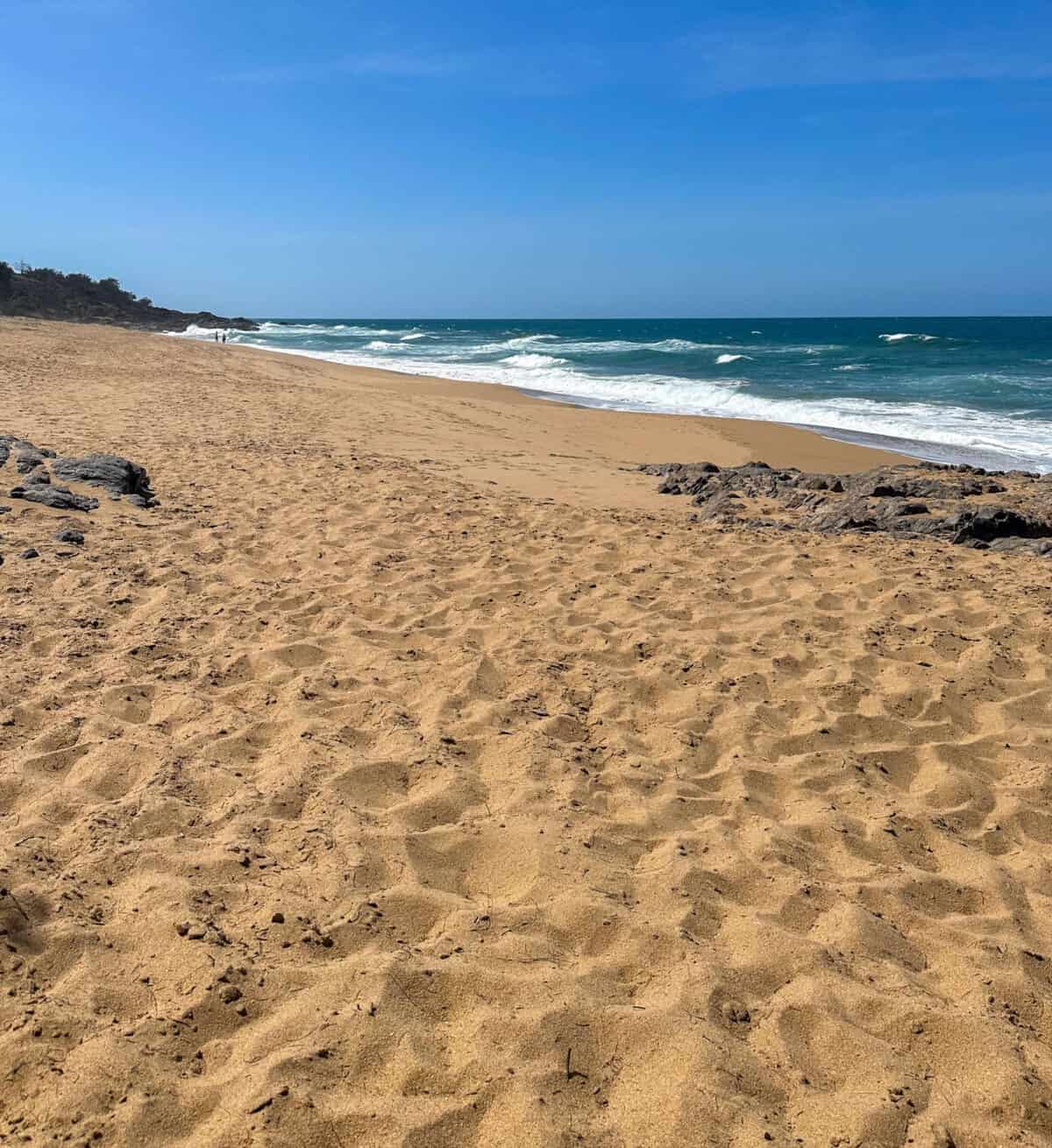 Pop Chinaman's Beach, Agnes Water in the GPS with a picnic and some towels. Besides taking in the serenity at this beautiful secluded beach, take a walk through the rock pools.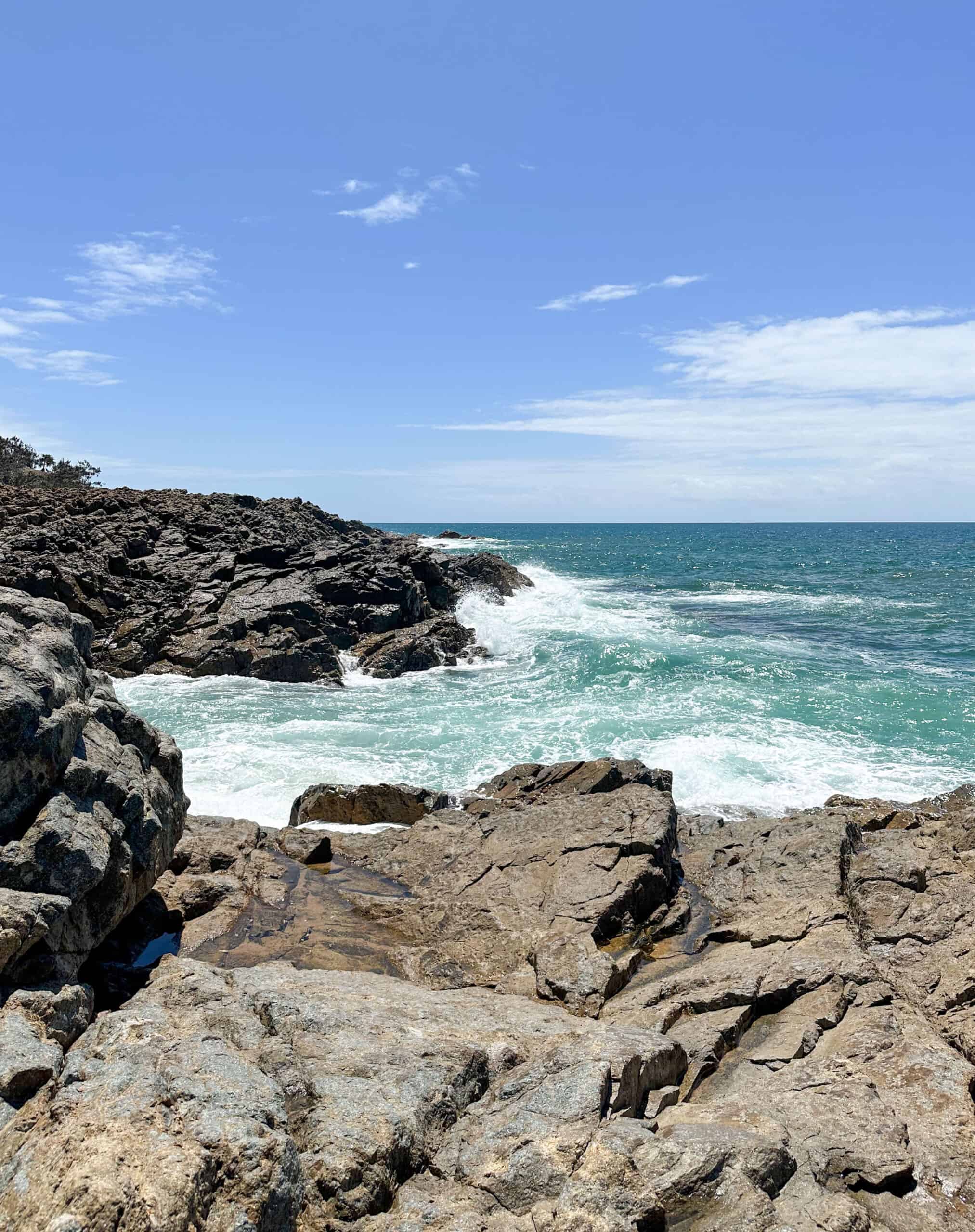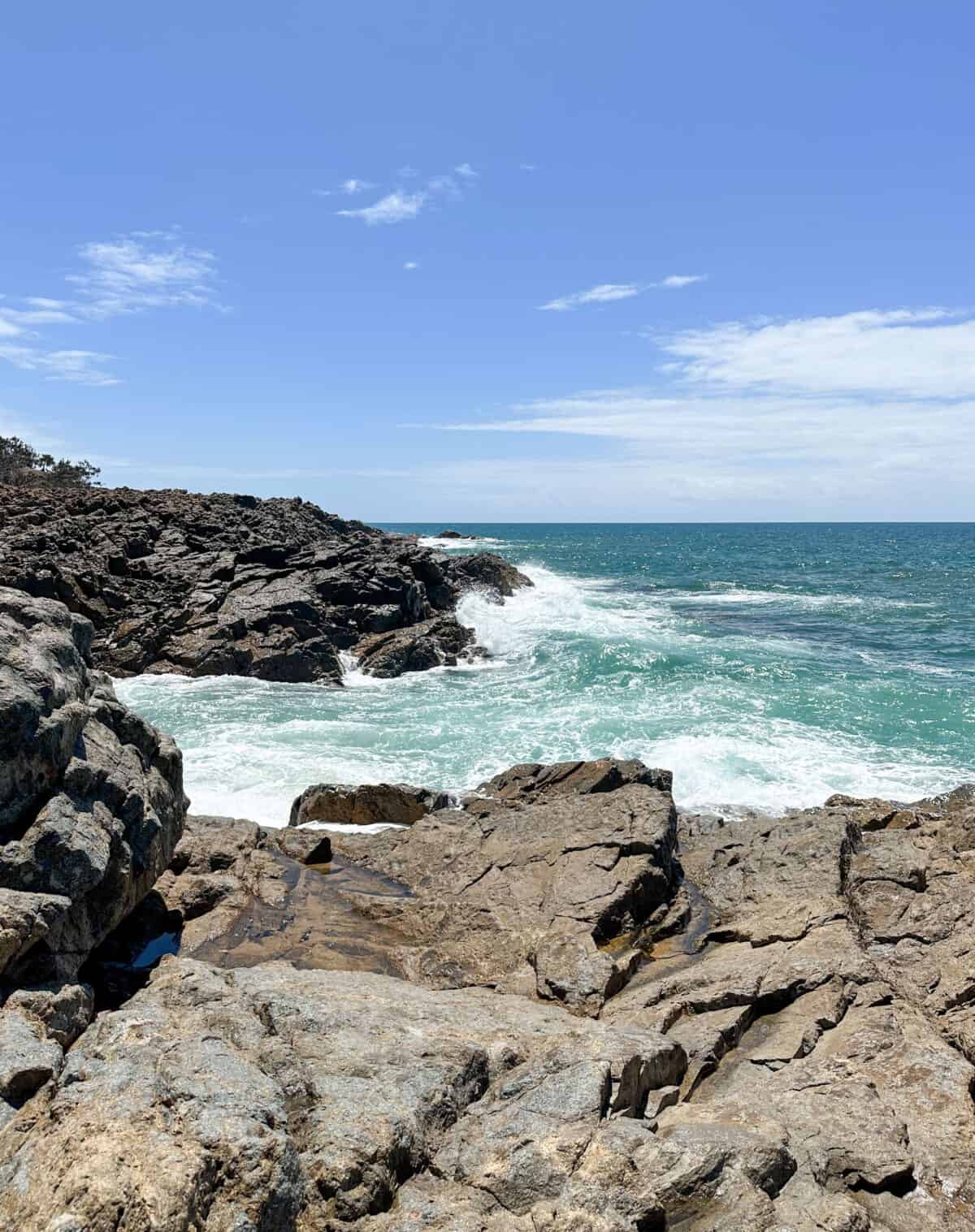 Just a little heads up – the water crashing onto the beach is quite strong. I wouldn't recommend children swimming as there are quite a few rips in this area.
13. Discovery Coast Rotary Markets
If your visit lines up with the 2nd and 4th Sunday of the month – you are in luck! Pop on down to the Discovery Coast Rotary Markets to pick up the local fresh produce.
They also have food stalls, hand crafted goods and a range of other stalls to browse.
We walked away with a bag full of produce for under $10. Whether you are a full-time traveller like us or just want to pick up your weekly produce, you really can't beat the pricing.
14. LARC Tour
Ever seen a boat with wheels? Well, here you have the opportunity to add a new experience to your list.
This unique experience will give you a true insight to the history and native wildlife as you travel to your destination.
With 3 tours to choose from, ranging in price, locations and timeframes:
Option 1: Set off on a 1-hour afternoon cruise along the Eurimbula coastline and Round Hill Creek to end your day with the stunning sunset.
Option 2: Head on a 2-hour tour to visit the Eurimbula National Park, stopping for a picnic.
Option 3: Embark on a full-day tour travelling the 27km coastline, visiting the Bustard Head Lighthouse, with a side of sand boarding.
We almost said yes to a LARC tour, but instead chose to see Lady Musgrave Island. If money is a bit tight, you might prefer the LARC tour instead of the Lady Musgrave experience.
15. Kayak, Stand Up Paddle Board
Some of the beaches and the creeks surrounding these towns are almost dead still, making them the perfect destinations for water sports.
Head off on a sunset kayak to really take in the stunning coastline of the area, or test your balance with stand up paddle boarding.
You can also opt for a guided kayak tour if this is your first time.
Don't own a kayak or stand up paddle board? That's no problem, you can hire both at Agnes Water Beach and 1770 Marina.
16. Horizons Kangaroo Sanctuary
This is a special Kangaroo Sanctuary, specialising in the rehabilitation and release of Joey's in Agnes Water. The Sanctuary provides a unique experience to get up close and personal with the Joey's.
Added bonus – not only can you feed these beautiful native animals, you can book a camping site here, however, bookings are by phone call only.
This experience is by appointment only, don't forget to call ahead!
18. 1770 Butterfly Walk
While visiting the Captain Cook Monument, you can venture through the 1.2km walk on this Butterfly Trail. If the name doesn't give it away, during Autumn (March to June) you are on the path to spot many Blue Tiger Butterflies.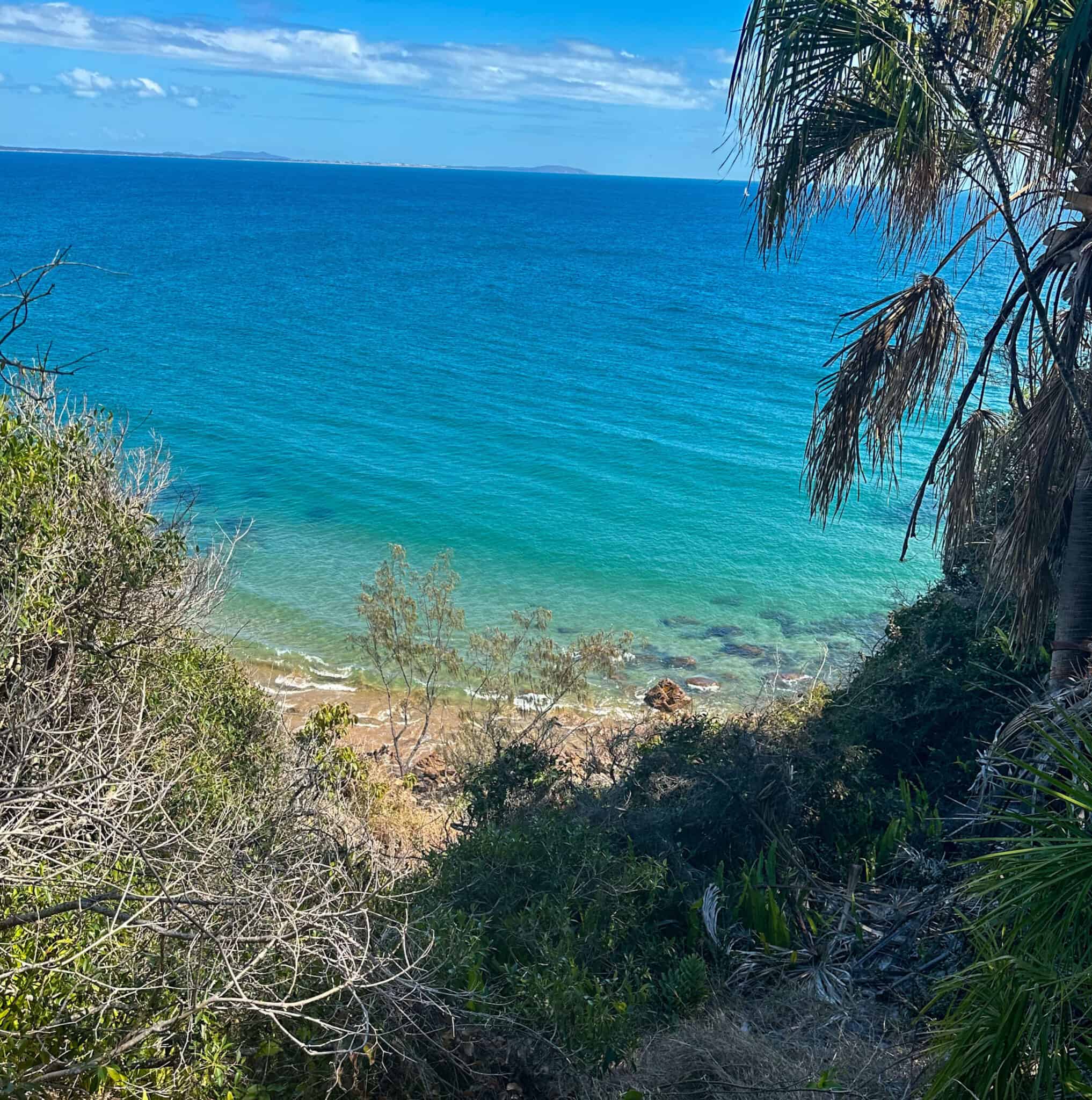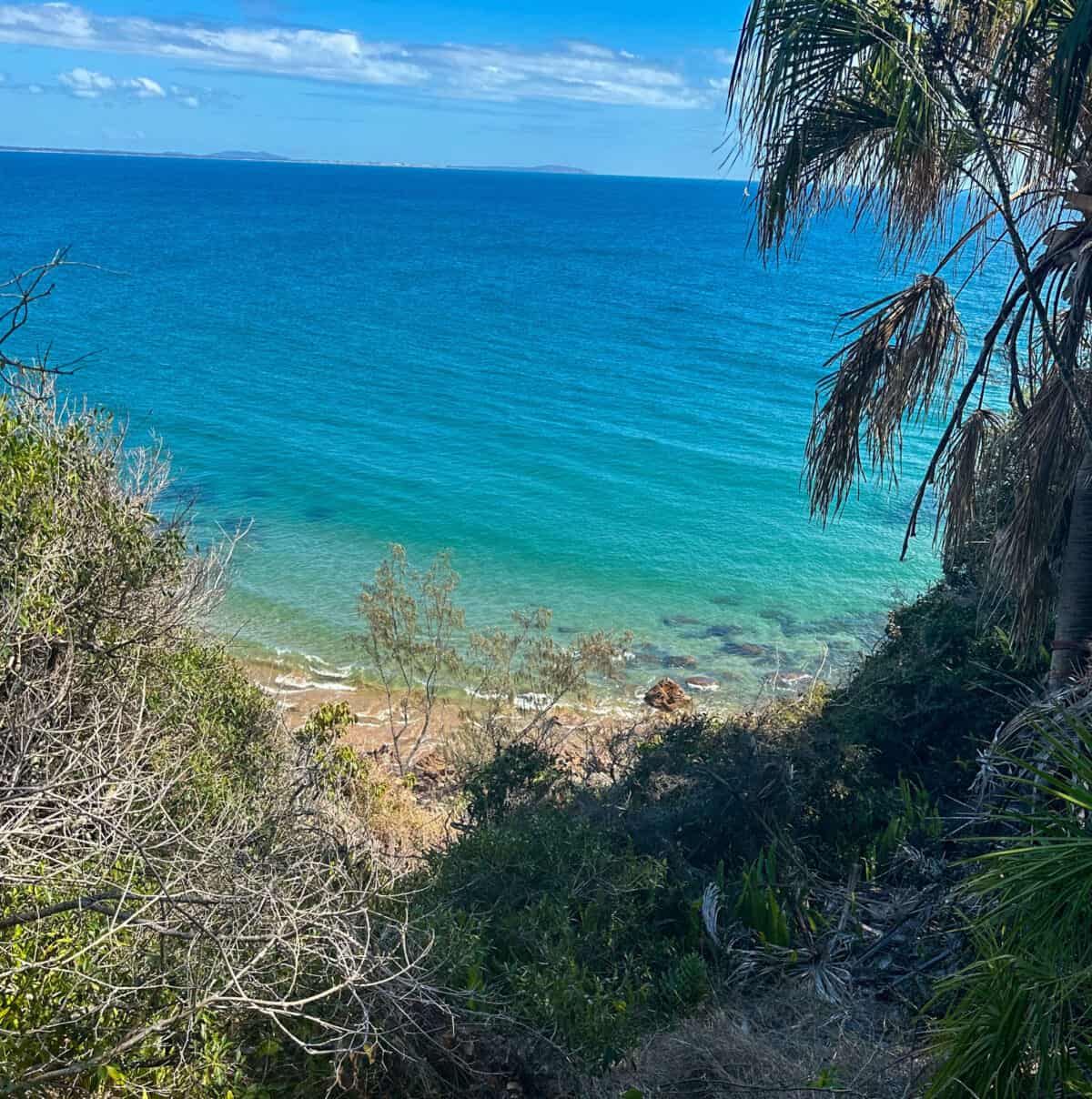 Even if you're visiting outside of the Blue Tiger Butterflies' migratory timeframe (like us), this walk is a stunner.
You will be rewarded with beautiful views of Bustard Bay and Round Hill Creek while mostly protected from the over grown trees.
If you're lucky, you might even spot local wildlife on this adventure!
19. Bustard Bay Lookout
After arriving in the car park, you'll head on down a pathway and emerge at a beautiful lookout overlooking Round Hill and 1770.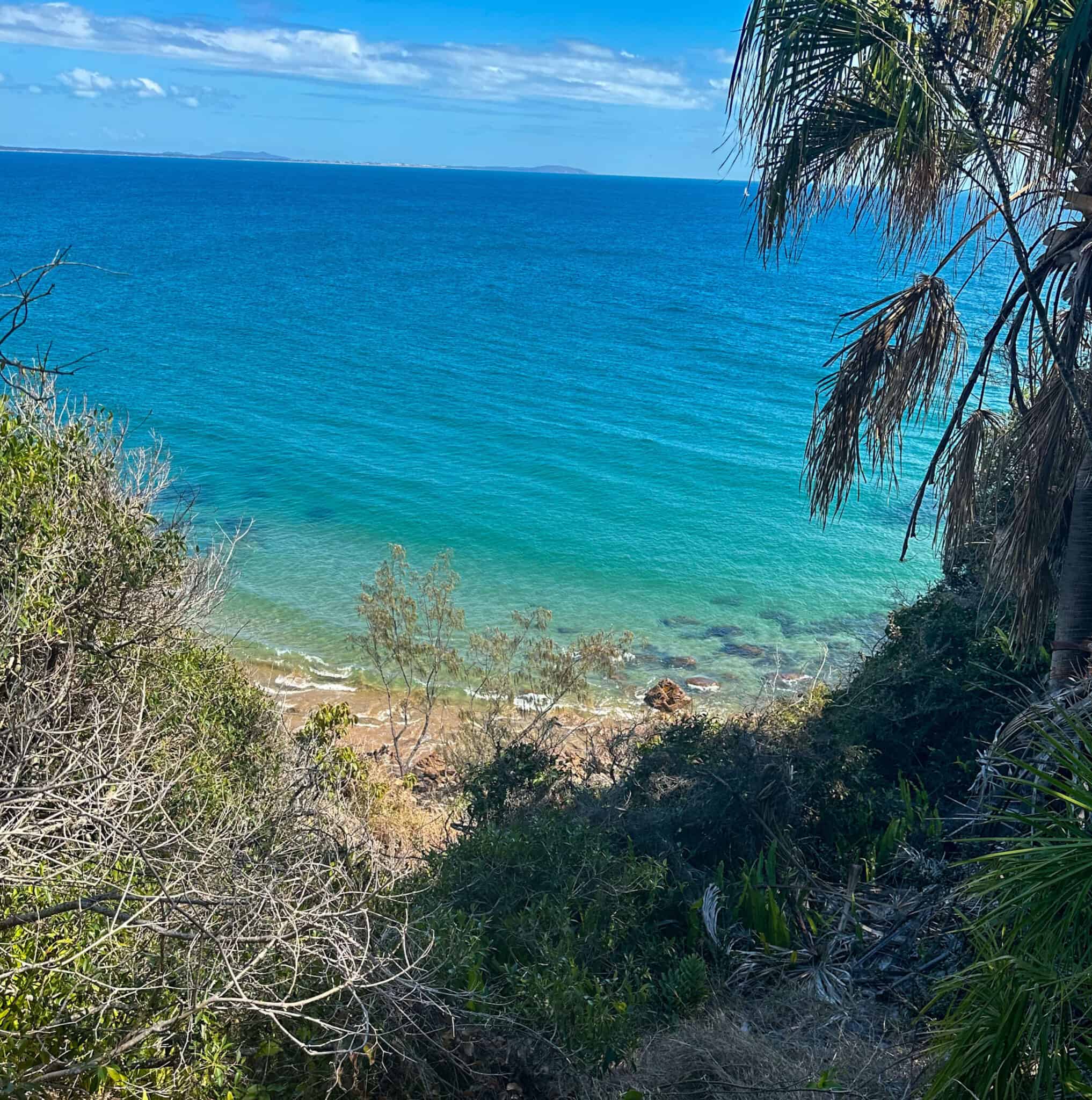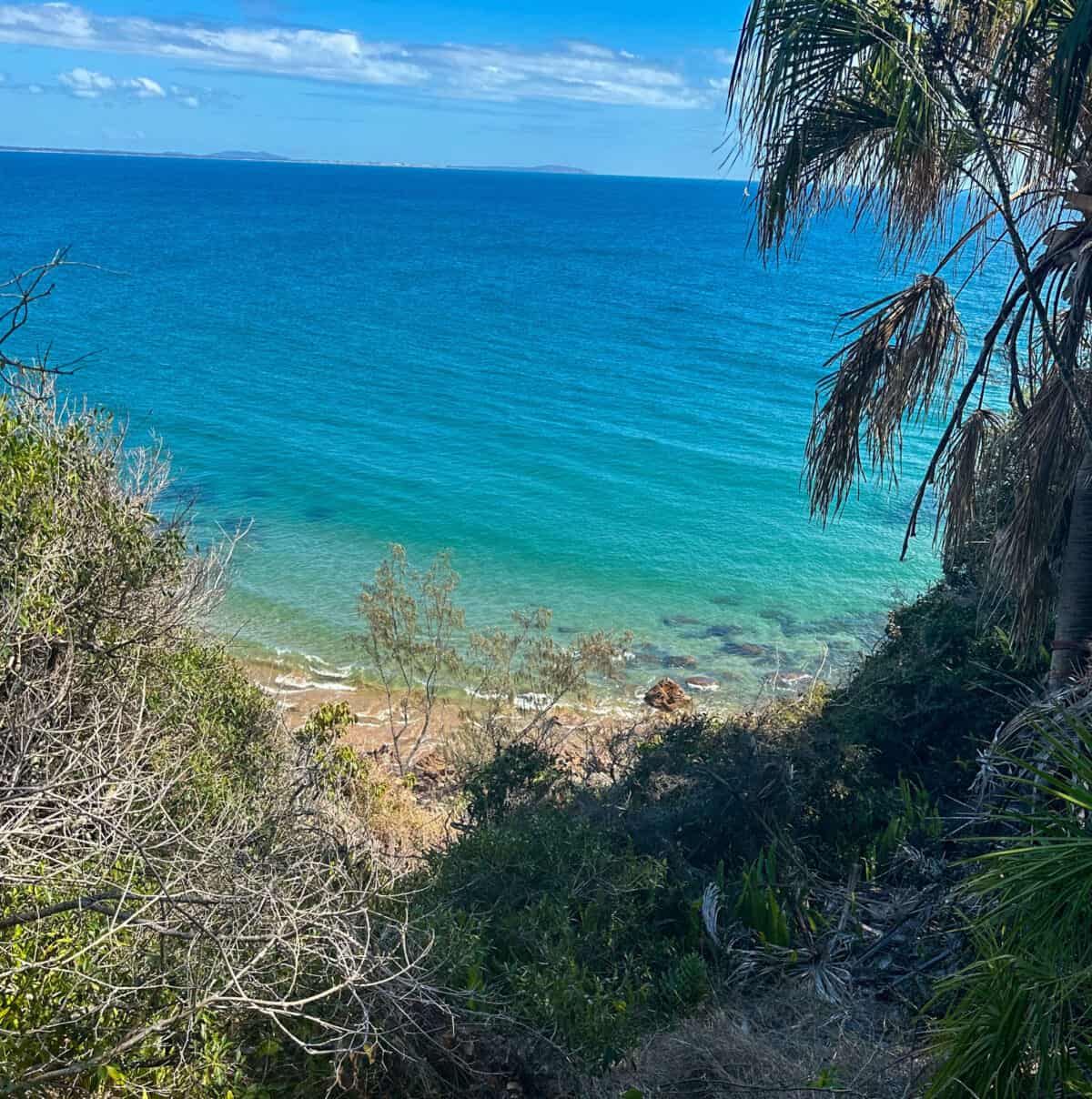 Although you can see the colours of the ocean from most destinations in 1770, you have the prime location to take in the specular views from above!
This one is well worth a quick stop over. You might even get lucky and spot a turtle surfacing!
20. Reef Fishing Tour
1770 is known for land-based fishing, however more so for reef fishing. You can head on down to the 1770 Marina with multiple options to book a tour depending on your budget and allocated timeframe.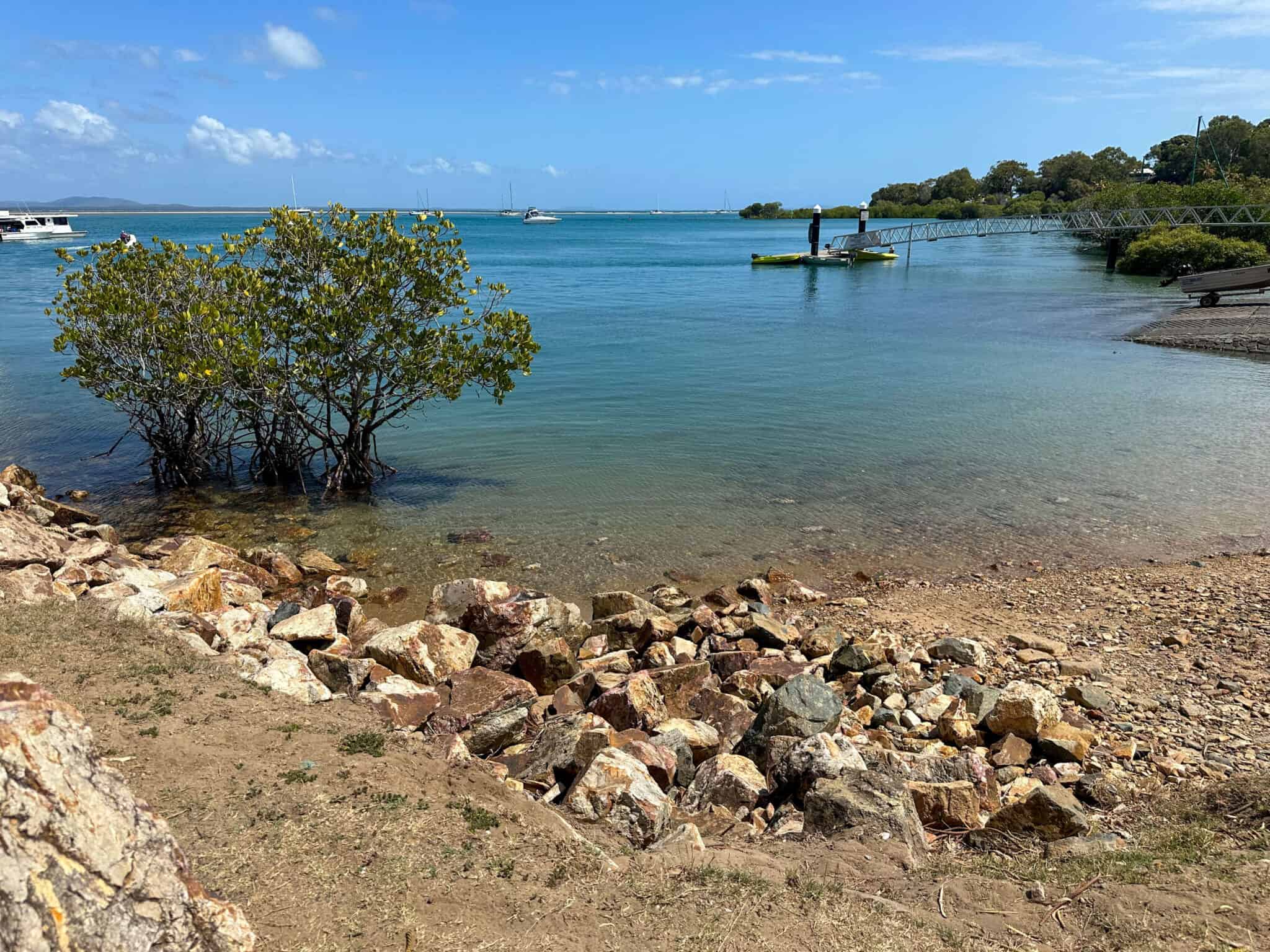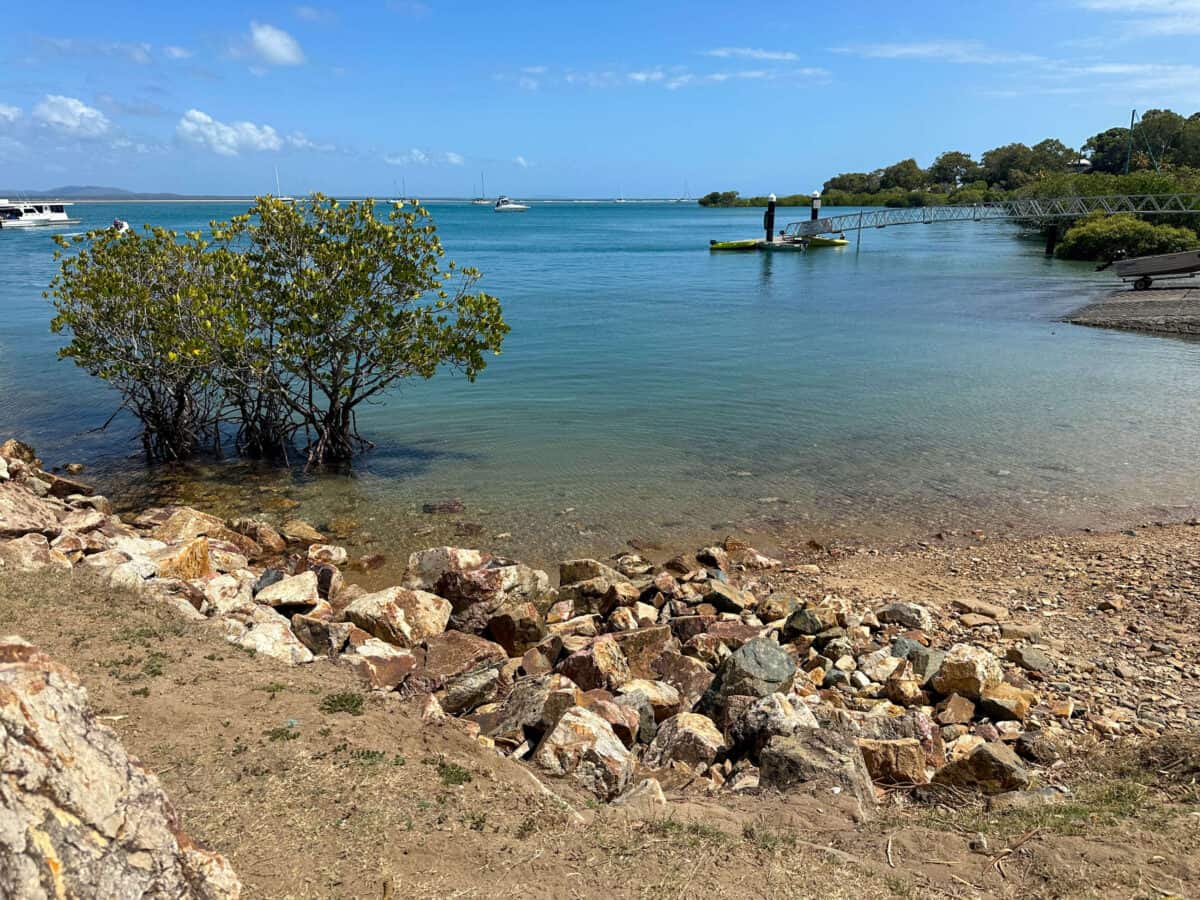 As much as we wanted to join a reef fishing tour, the price was a bit too much for us. Instead, we picked Lady Musgrave Island. However, if fishing is more up your alley – this is a top destination for fishing in Queensland!
21. Annual 1770 Festival
A festival with free entry? Almost unheard of! If you love live music and your stay fits in with the annual festival – head on down for a jam!
Your best option to check for the next event is by visit the Visit Agnes 1770 website for more information.
Picking Your Stay
As you all probably know by now, even before becoming full-time travellers, our favourite pick for visiting any area has always been camping. If you're after a cheaper stay, Hip Camps have a couple of sites on offer or you can pop into either National Parks surrounding the towns.
If you'd like something right on the beach, 1770 Campground is extremely popular. We visited on our honeymoon in 2020 however it is quite an expensive campground (you really pay for the beachfront destination).
However, if a hotel destination is more suited for you – Agnes Water and 1770 have you covered.
Book your stay at Lagoons Central Apartment Resort or Getaway Villas as some examples.
NRMA Holiday Park also offer accommodation in all forms from cabins, caravan sites, glamping and camping.
Planning Your Trip: Local Facilities
Agnes Water and 1770 have a range of facilities, so you don't have to pack EVERYTHING! Ranging from cafes, takeaway stores, boutique stores, fishing and camping stores, grocery stores and everything in between.
Although it's not necessary to bring all your own food, we found the prices were a little higher than what we were used to in our hometown (this is mostly because we usually opt for shopping at Aldi).
If you're travelling with a camper trailer, caravan or a tent, Agnes Water and 1770 have the following to assist with making your stay comfortable:
Dump point
Water fill up point
Multiple public toilets
Laundromats
Our Final Thoughts
We found the stunning views at 1770 and Agnes Water were absolutely incredible. Our favourite picks would definitely be the Lady Musgrave Island Tour (nothing quite beats the Great Barrier Reef) and the Paperbark Trail.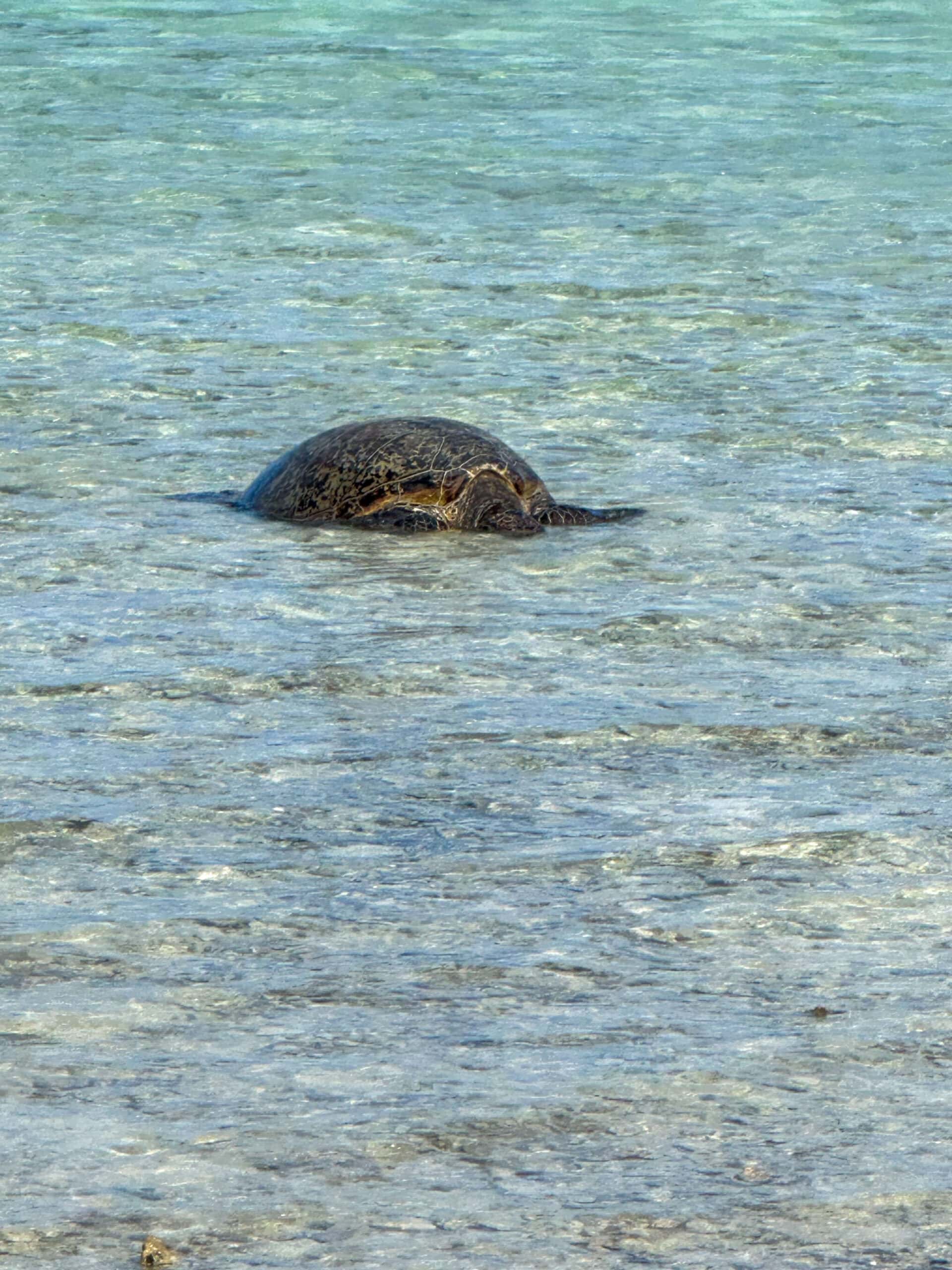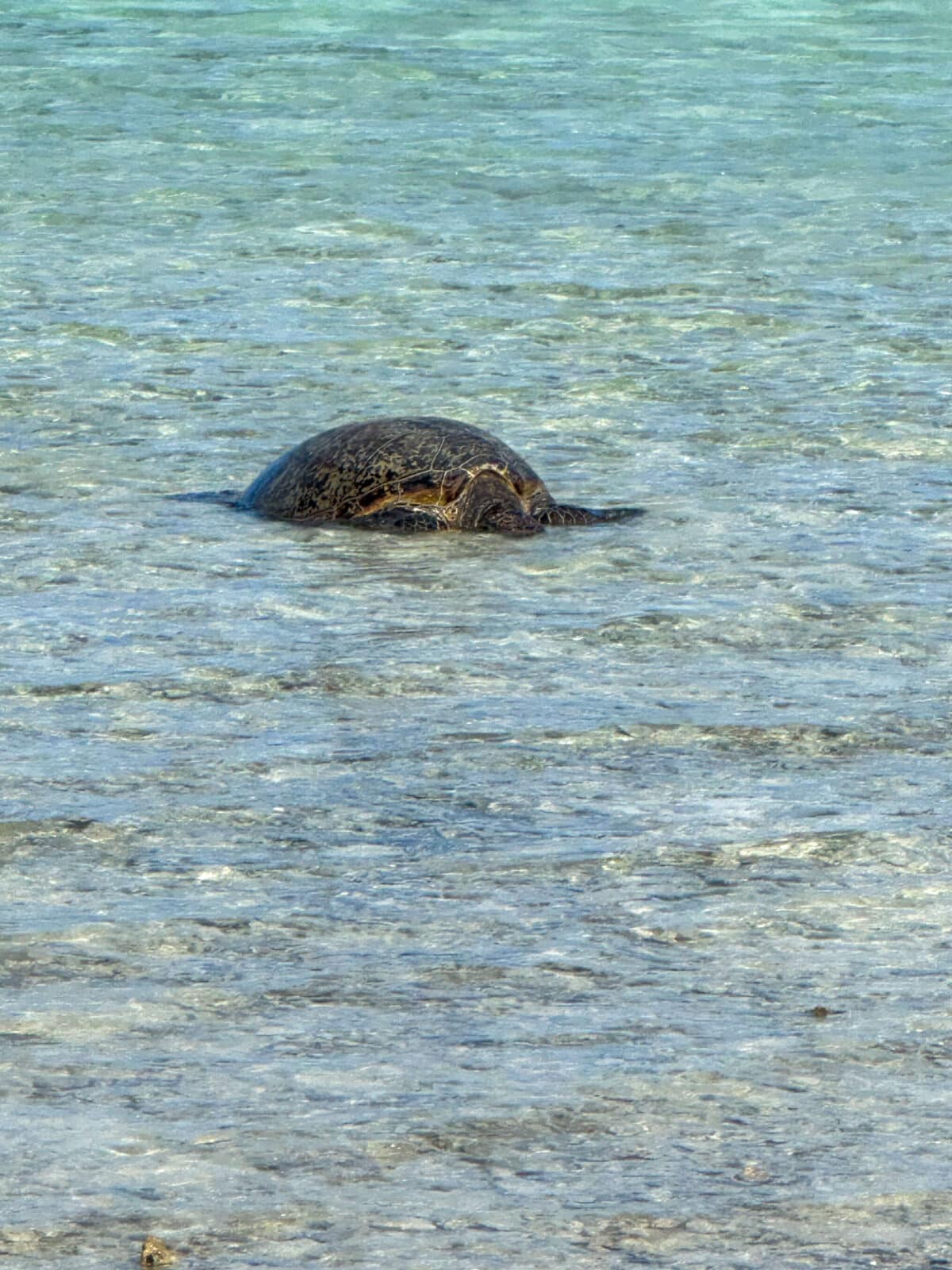 Would we go back again? Well let me start this with saying we are both extremely spoilt as travelling is now our life and we've seen some pretty spectacular destinations so far. The Paperbark Trail and Lady Musgrave Island are definitely unique and I would do them all over again.. however, I don't think we'll return to 1770 and Agnes Water.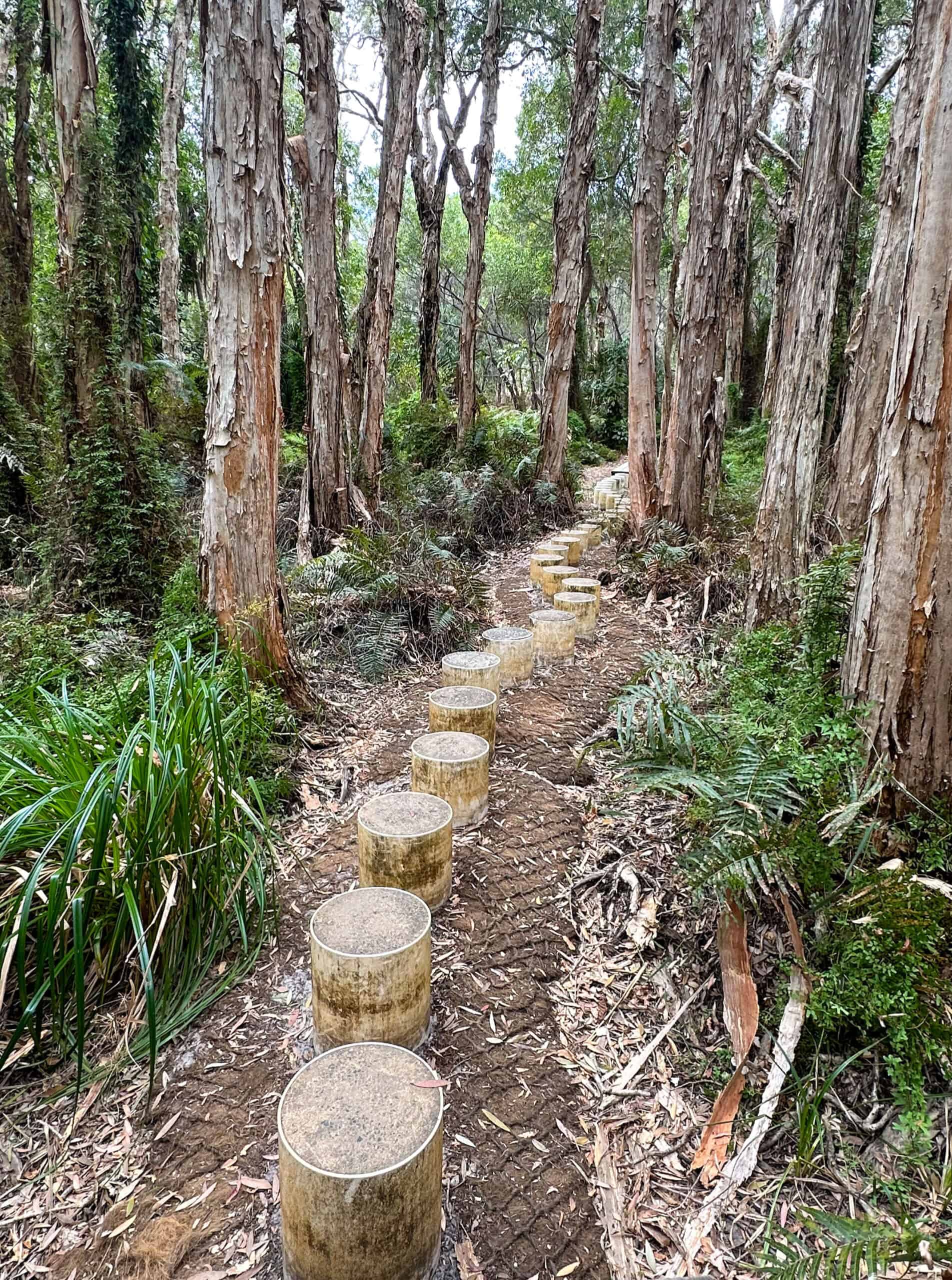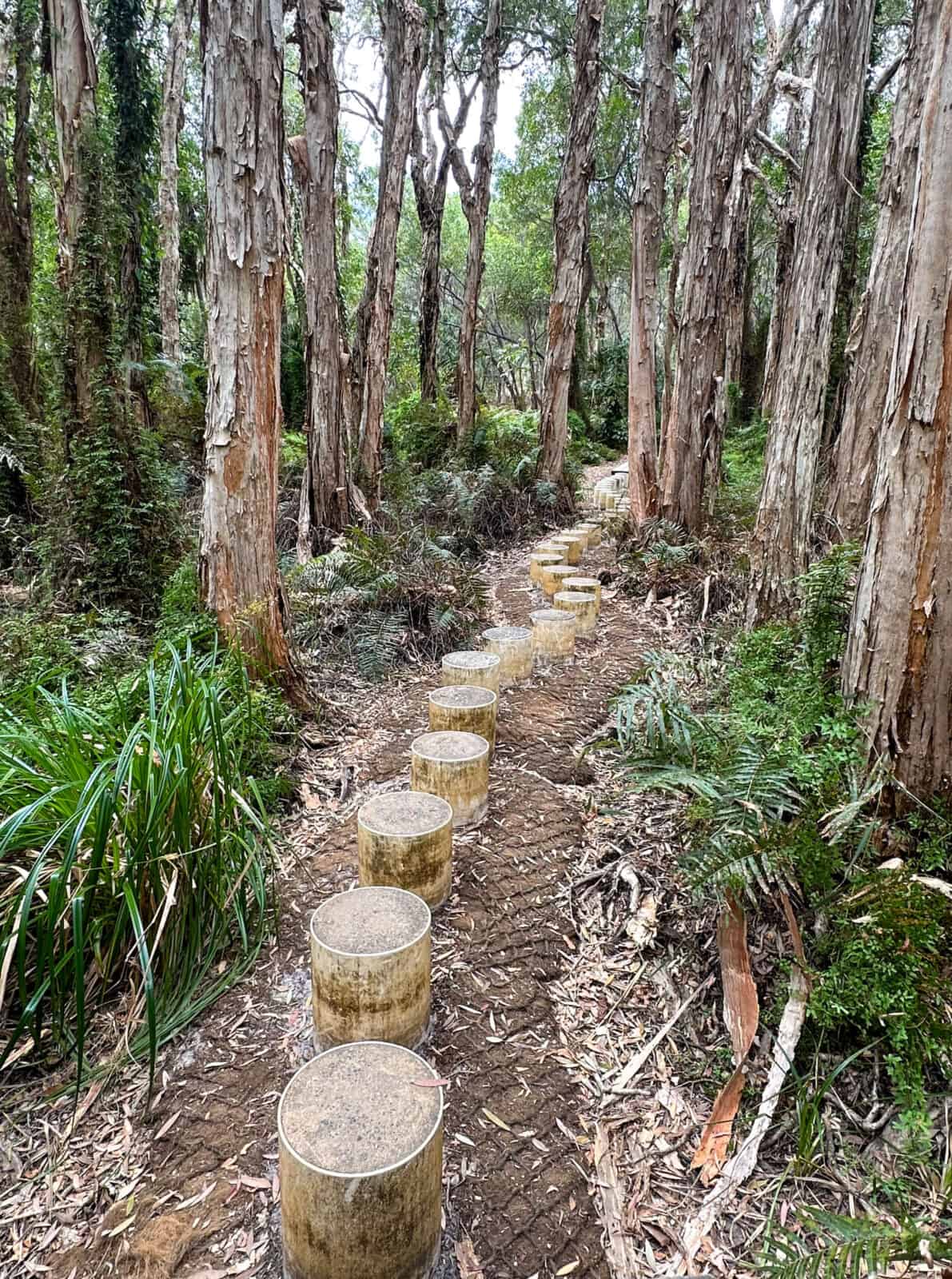 If you're hitting the east coast of Queensland during your travels, definitively pop in to see this town for yourself.
Let us know if we've missed anything amazing to do in 1770 and Agnes Water!
FAQs
Is Agnes Water and 1770 worth visiting?
Yes! 1770 and Agnes Water holds a lot of history and stunning coastlines with some pretty incredible free, nature based destinations that should be on your list. Plus, it is 1 of the only 2 locations to take you to Lady Musgrave Island.
Is Agnes Water or 1770 better?
This depends on what your preference is. 1770 is a much quieter town with calm water perfect for swimming, water activities such as SUPs and kayaks. Whereas Agnes Water Beach is more suitable for surfing, the town also has more shopping facilities. As the towns are only 6km apart, you can easily stay in one town and explore the other on day trips.
Is it safe to swim at 1770?
1770 is definitely a safe space to swim, perfect for families and less confident swimmers due to the calm, shallow beaches that surround the land.
What is the town 1770 famous for?
1770 is famous as the landing site of James Cook on the Endeavour. You can explore the history of the timelines in the Museum and the Cook Monument.
How long should you stay in Agnes Water or 1770?
Ideally 2 days to a week would be the perfect timeframe to holiday in Agnes Water and 1770.
Further Destination Recommendations: