The Ultimate Camping Packing List: Everything You Need to Have the Perfect Trip
Are you planning a camping trip and not sure what to pack? Don't worry, we've got you covered. In this blog post, we will provide you with a comprehensive camping packing list of everything you need for the perfect camping trip.
This is the ultimate camping equipment list so that you can enjoy your time outdoors without worrying about forgetting anything important!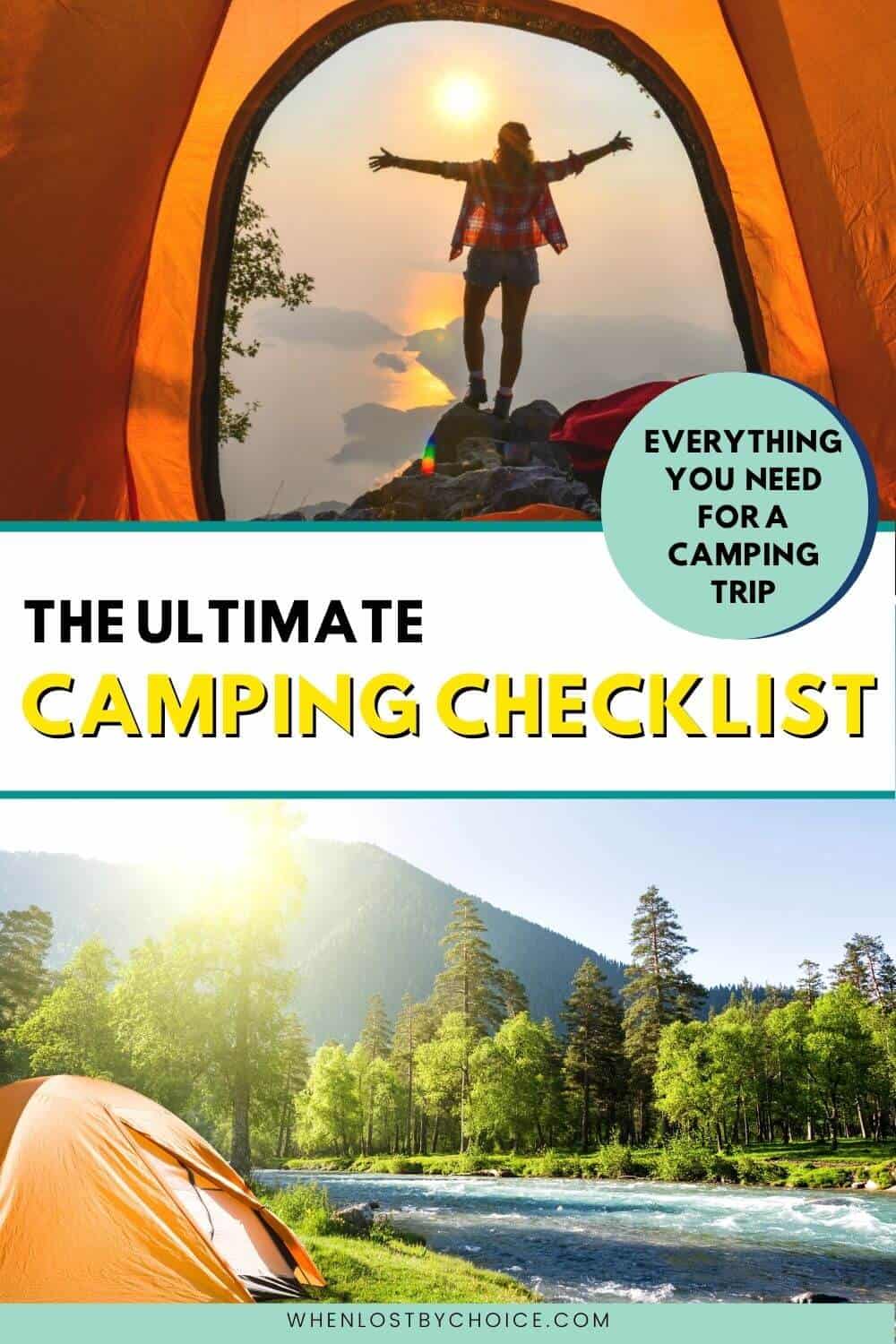 The Ultimate Camping Packing List
Let me just start by saying, we've had a lot of experience with the different styles of camping setups. Over the years we've camped in tents, swags and hammock tents.
When we started getting serious about living our dream, we also trialled campervan camping, slide-on camping, and lastly, our pop-up camper trailer.
It's pretty safe to say we know a thing or two about the camping gear essentials you must have when camping. Let's start with the basics:
Basic Camping Gear List
For the purpose of this camping checklist, these essentials are what you need for simple tent camping, but can also be adapted as a campervan, RV or camper trailer checklist.
Overall, there are some essentials you need for every type of camping trip!
If you are camping for several days or longer, you might like to bring a sleeping pad or inflatable air mattress to ensure you have a more comfortable night's sleep.
Camp Kitchen Essentials
There is nothing worse than arriving on your camping trip with your cooler full of food, only to realise you forgot an essential kitchen tool that you needed to prep one of your meals. Uh oh!
Let's avoid that by setting up your camping kitchen with all the essentials: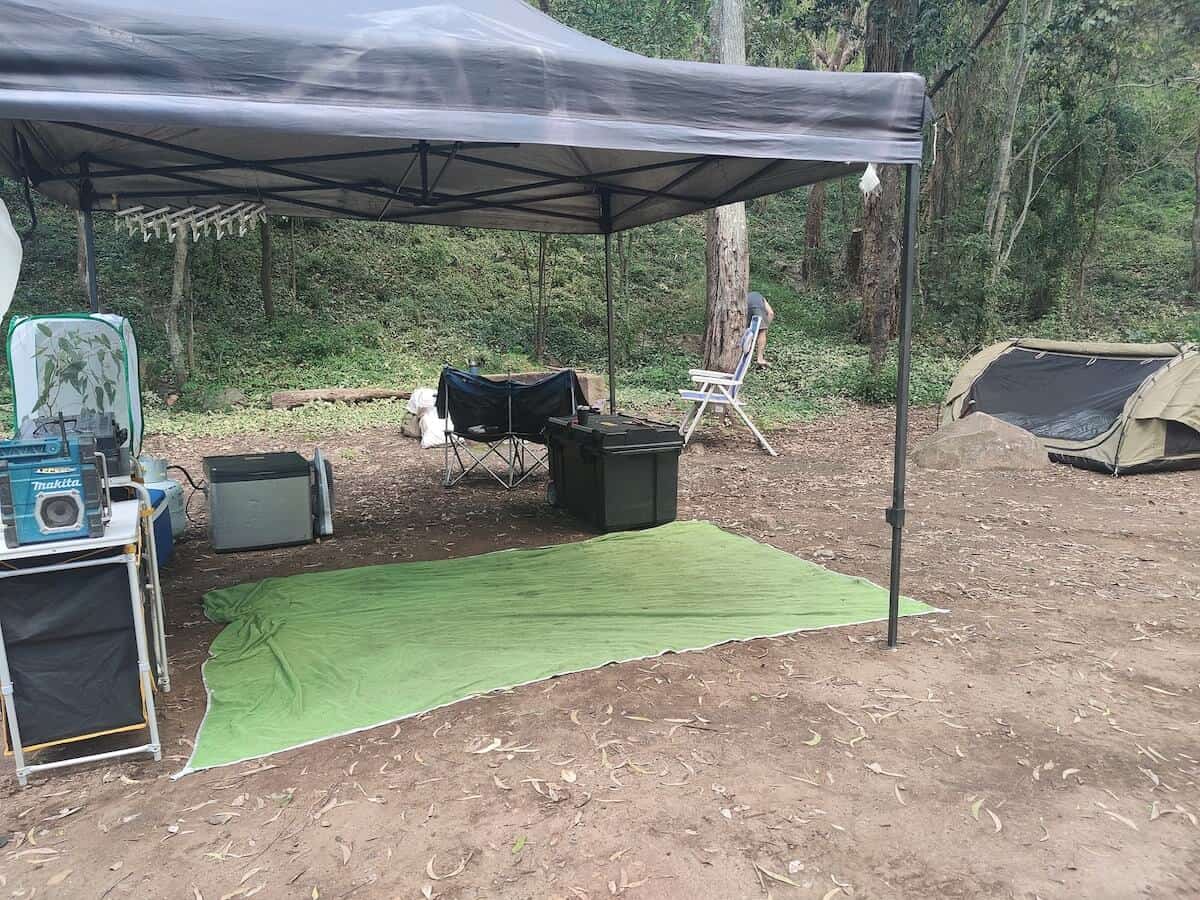 Camping Toiletries & Hygiene Packing List
No one wants to hang out with a stinky camper so make sure you don't forget to bring your personal care items.
Sure, roughing it for a few days is part of the fun but it still feels great to clean off the day's adventures of dirt and sweat!
Camping Clothing Packing List
The clothing you take camping will depend largely on the time of year you are camping, the weather and temperatures and where you plan to set up your camping site. Do a little research before you leave home on your next camping trip to make sure you've got the right gear for the weather!
Electronics To Bring On A Camping Trip
Being away from technology for a few days is one of the best parts of camping, but there are a few electronic devices that will make your tent camping far more enjoyable!
Camping Tools & Equipment List
Don't forget those essential tools you need for your camping trip to make setting up your tent and making your outdoor adventure much easier.
Extra Camping Gear That Is Great To Bring
Don't forget your entertainment and downtime. Some of the best camping moments are spent chatting around the campfire or playing games in your tent.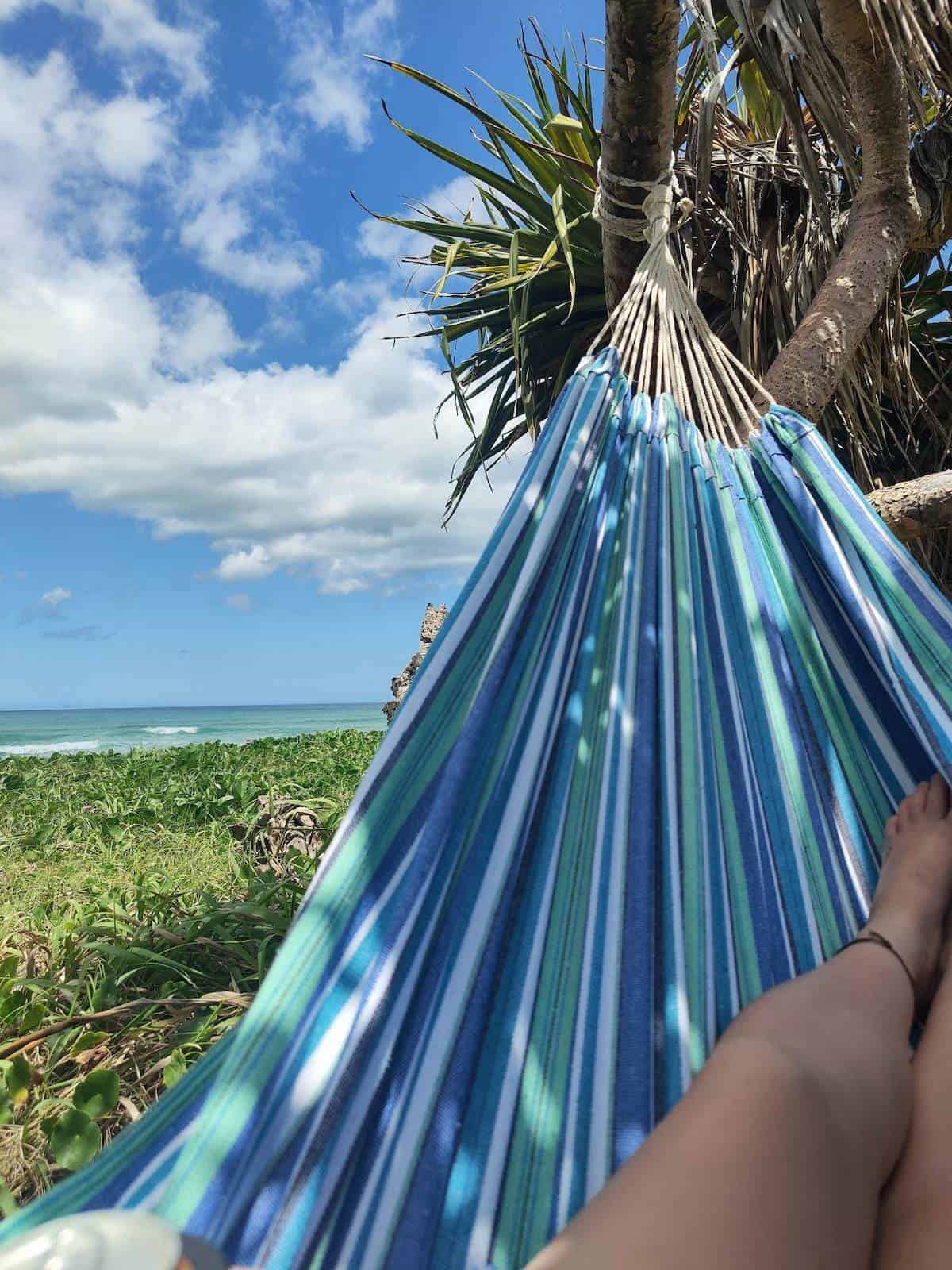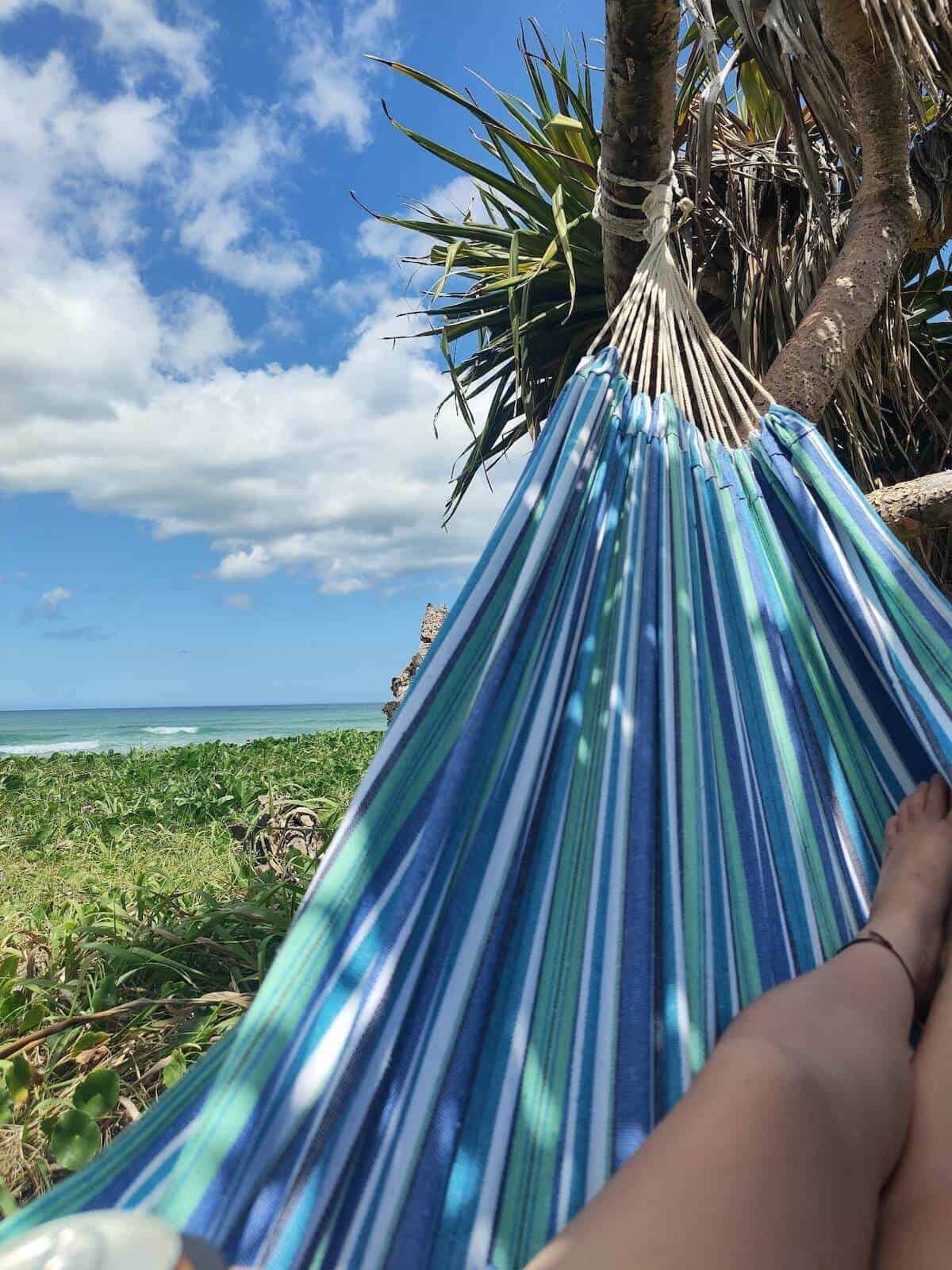 Beach Camping Packing List
The essentials you need for beach camping are similar to those you need for any type of tent camping, with the addition of a few extra beach camping essentials:
Our 'Game Changer' Camping Gear We Won't Leave Home Without
These particular camping gear extras are only a requirement for living on the road, and not necessary for weekenders.
However, they have made our long-term camping lifestyle much more comfortable and enjoyable so you might like to consider some of them for your own camping list if you are a frequent camper!
Other Camping Gear Considerations
Depending on the type of camping trip you are taking, whether you are remote camping and don't have any facilities or if you are staying at a proper camping ground, this will impact the type of gear you might need.
Most campgrounds will have fire pits, a camp kitchen, running water, firewood and camp toilets available for campers. This is great if you want to keep your camping set-up fairly simple!
If you are remote camping, you will need to be completely self-contained!
This means adding items such as a camp toilet, camp shower, fire pit and anything else you might need to make sure you are completely self-sufficient!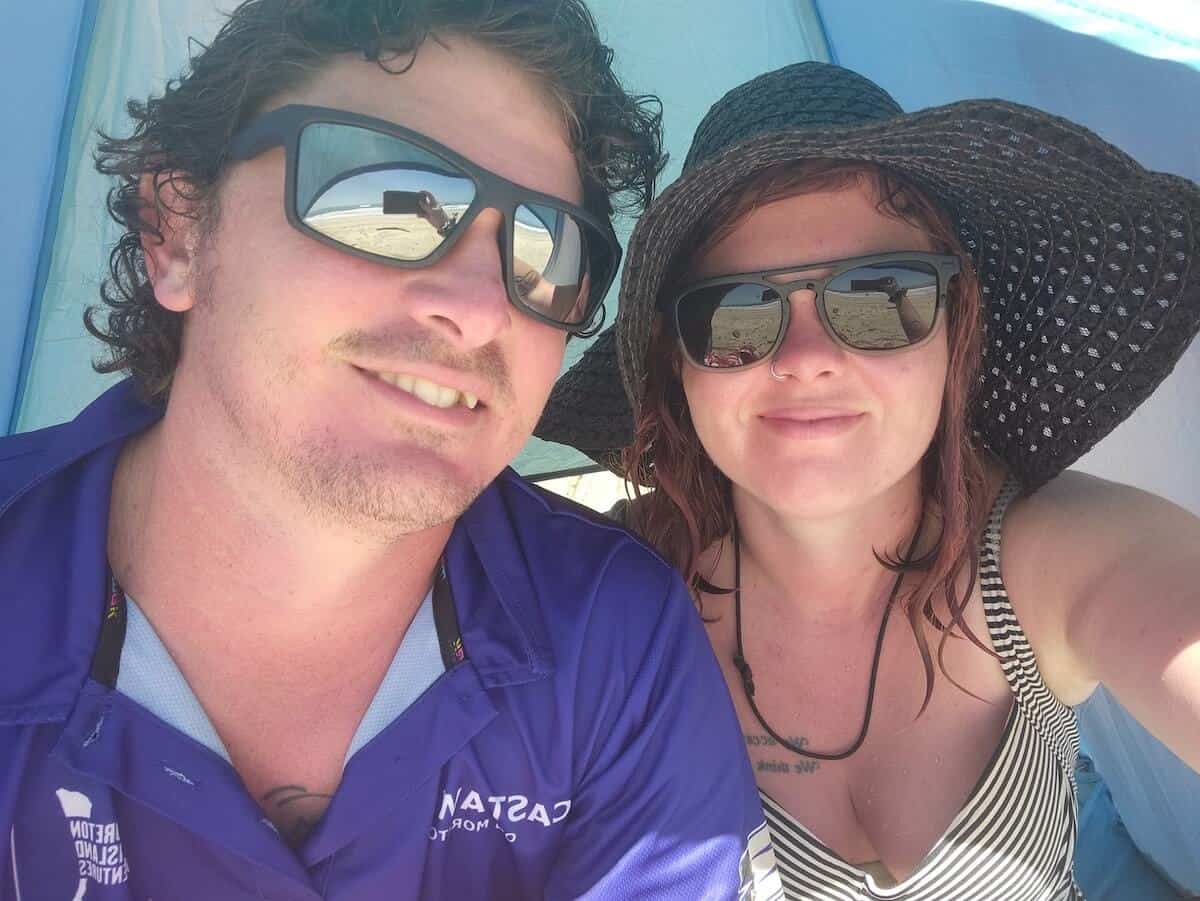 Adapting Your Gear To Suit Your Camping Trip
One of the biggest changes we have personally made, which makes all camping trips easier…is that our vehicle (Petrie the Prado) was converted from a 7 seater to a 2 seater and stores a lot of our gear.
This is great if you are a couple with no kids and planning full-time travel!
Items such as the fishing gear, hammock and fridge always stay in the car. We also have a 270 Darche awning which allows us to always have shade and stop for an amazing picnic anywhere!
Conclusion: Camping Essentials List
These camping packing lists are only our brief guide. For different types of camping trips and lengths of trips, you will change what is needed. For example, you're not bringing a big camp chair on a hiking camp, but you would bring a Camelbak and life straw.
That's why we found it way easier and stopped forgetting the camping essentials (we still always seemed to forget something), to have a different camping checklist tailored for each type of camping adventure we take! We hope you find this ultimate camping checklist helpful for your own camping experience!
We'd love to hear from you, let us know if you have a camping essential we missed.