20 Safety Tips For Camping So Your Trip Doesn't End In Disaster
Are you looking for safety tips for camping? This guide will help you with how to stay safe while camping, with simple things you can do to keep the whole family safer and hopefully minimise the risk of injury, illness and worse! After all, a great camping trip is an incident-free camping trip!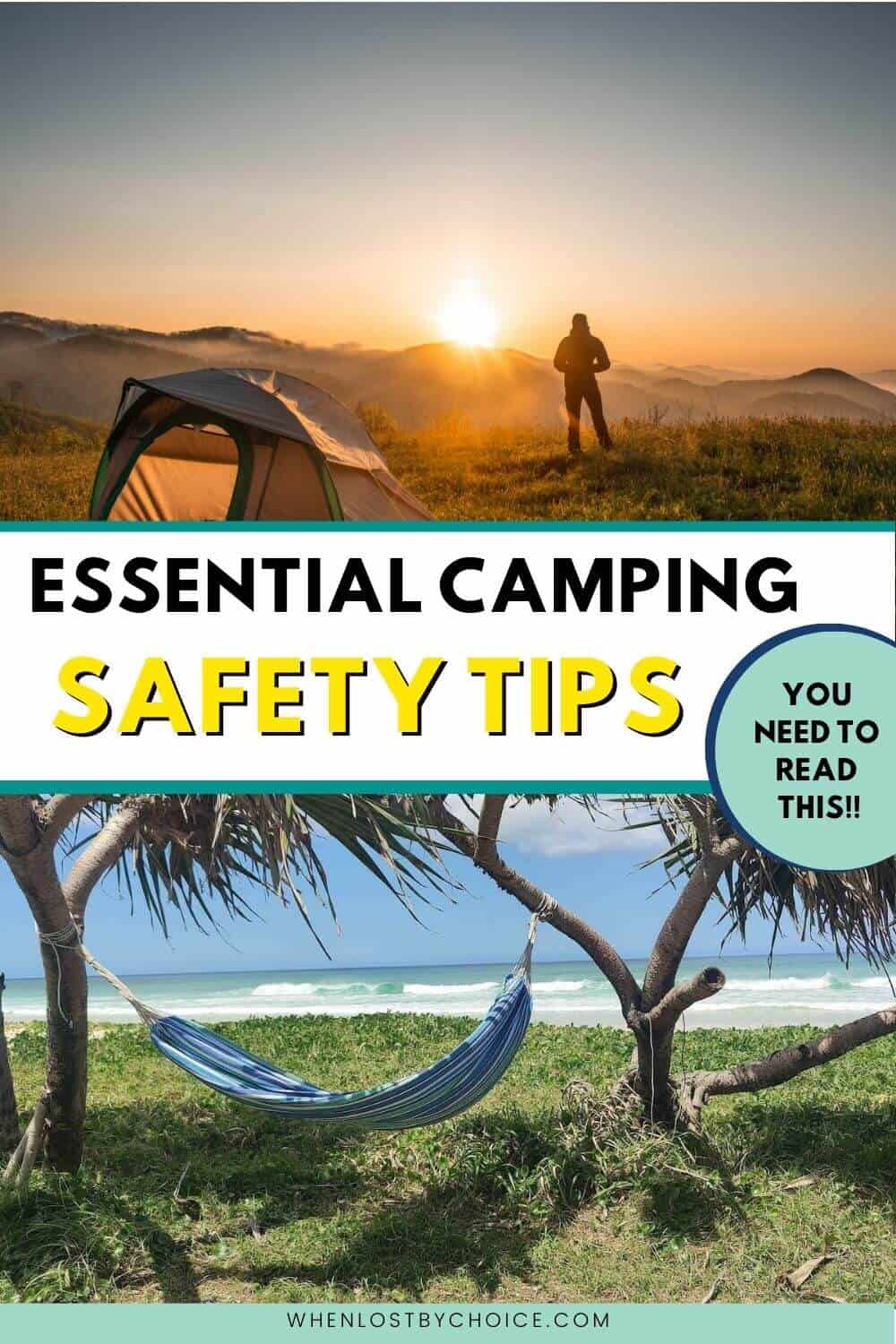 Camping Safety Tips Are Essential
This is Australia, where the critters that can kill you are the size of a freckle and noose snakes hang from every third branch facing north.
As much as I would rather spend every minute of my life in the bush, barefoot with a hat (sun safe is cooler than skin cancer), you do need to keep somewhat smart about it.
We have seen people get airlifted to hospital from bites and falls while camping and needed a first aid kit many times ourselves for minor cuts and scratches.
From these misadventures, we have a few golden rules to try to minimise the times we get boo-boos and we hope these safety tips for camping will help you to do the same!
1. Put your socks back in your shoes
If you put the foot hole of your sock over your boot hole, when your not wearing them, it stops the creepy crawlies from nesting up in your shoes (especially at night).
If you don't want to go that far, still always bang your shoes together or on a hard surface to double-check there isn't a friendly neighbourhood redback spider in there or some other little creature that thought your warm shoe would make a great home.
2. Pack the First Aid Kit
Your camping first aid kit can be as simple as a couple of band-aids, antiseptic cream and an icepack to get started. If you have ever rolled an ankle you know how handy that ice pack would be.
You can get compact first aid kits with all the most important first aid supplies you would need for the great outdoors – to cater to insect bites, cuts and scratches, bandages for strapping an injury and safety pins to secure in place.
We have made our own version of a first aid kit tailored to what we have learnt is handy in a pinch.
Your kit should also include any other medications you take regularly and anything else you have for medical needs.
3. Sun safe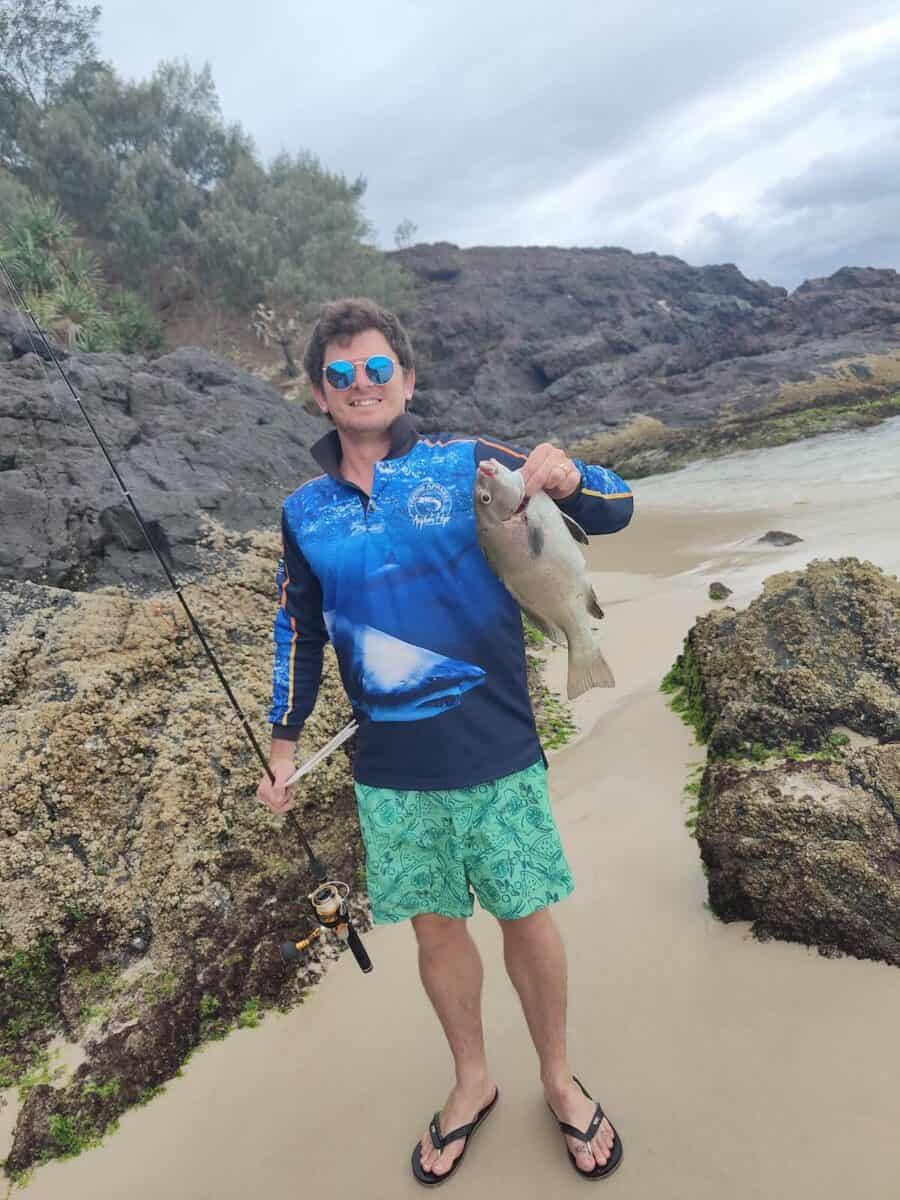 Sun protection is essential for any trip! Not just when you're camping in the summer.
I fell asleep on the beach once and got the worst sunburn of my life on my pearly white belly. It took weeks to be able to wear a shirt without it hurting. Since then I try to always wear sunscreen and reapply.
I would rather have a fishing shirt with a sick-looking shark on it than be a human tomato.
Australia is a hot country. Those UV rays are powerful, even if it's not a sunny day! We are the leading country in the world for skin cancer (not a proud win). Don't be a statistic.
Sunscreen, a wide-brimmed hat, sunglasses, wear long sleeves and a swimming vest if you're heading out into the water too.
This is our tried and tested sunscreen, we won't buy anything else anymore.
4. Make sure you tell someone where you are going and how long you are gone for
If by some unfortunate chance, something does go terribly wrong, if you are not back home by the time you have told someone that you will be, the search can start.. Rather than waiting for your boss to call around and ask why you haven't been at work for 3 days.
Always let someone trusted back home know where you are headed, when you expect to be home and that you will actually let them know when you arrive back home safely.
This is especially important if you are camping alone or won't be in a place where you have phone reception.
5. Be prepared if going for night walks
If you go out exploring at night as we like to do, bring torches and a shovel or some other long, push-snakey-away tool. Something that you can use to move them away without harming them.

We love to find a nice spot to lie down on the ground and star gaze at night. Sometimes it's a short hike up a hill to a good clearing.
The dangerous critters and wild animals are out and about hunting at night. You are in their home remember so don't just go around killing everything that you cross paths with, but I would rather have the shovel to push a brown snake away than try and outrun it in the dark.
A head torch can be a great way to be hands-free on a night walk too.
6. Don't go off on your own at night
It's easy enough to get yourself turned around in the dark and end up going the wrong way "home". A short walk in eyeshot sure, but I would recommend staying within cooee of others if you're not familiar with the area day or night.
I wandered off once and found a baby platypus playing in a small creek. I sat there in amazement at this incredible fella, not watching the time and next thing you know it's been an hour and Shan has got the whole family out like a search party freaking out.
I was in trouble and a lesson was learnt…
Even during daylight hours, it is always a good idea to let your fellow campers know that you're heading off for a walk.
7. Avoid widow makers (don't set up camp under trees)
Those big, beautiful gum trees that offer a brilliant, shaded spot to set up under can be a complete death trap as well. The gum trees love to drop their big branches with a bit of wind.
BEFORE you set up camp, check above you.
If you see any branches on the trees you are near, try to gauge the length of it and be that far away plus some or just move spots.
A quick google search of gum tree widow makers will reinforce this point.
8. Bring a water bottle on every adventure away from camp
Heat stroke and dehydration suck. Especially if you are an hour's hike from camp without a water bottle. Even a muddy puddle starts looking really refreshing after a while.
Always carry a water bottle with you and if you're going on a big hike, make sure it's an adequate size for your walk. A life straw or water filter will suffice all the same.
On this note, pack some hydralite just in case you do forget so you can begin the recovery process stat when dehydrated!
9. River rocks aren't good for campfires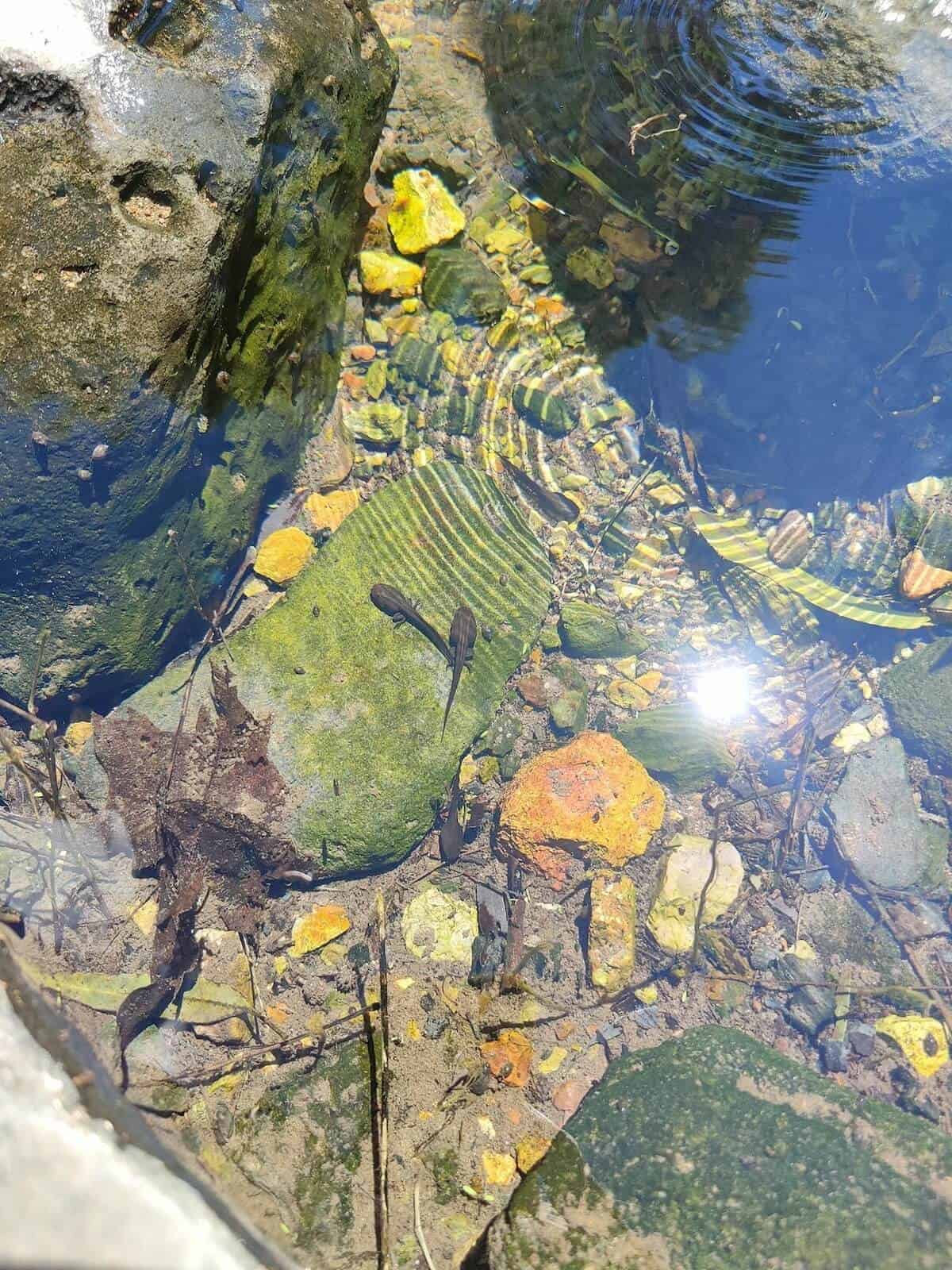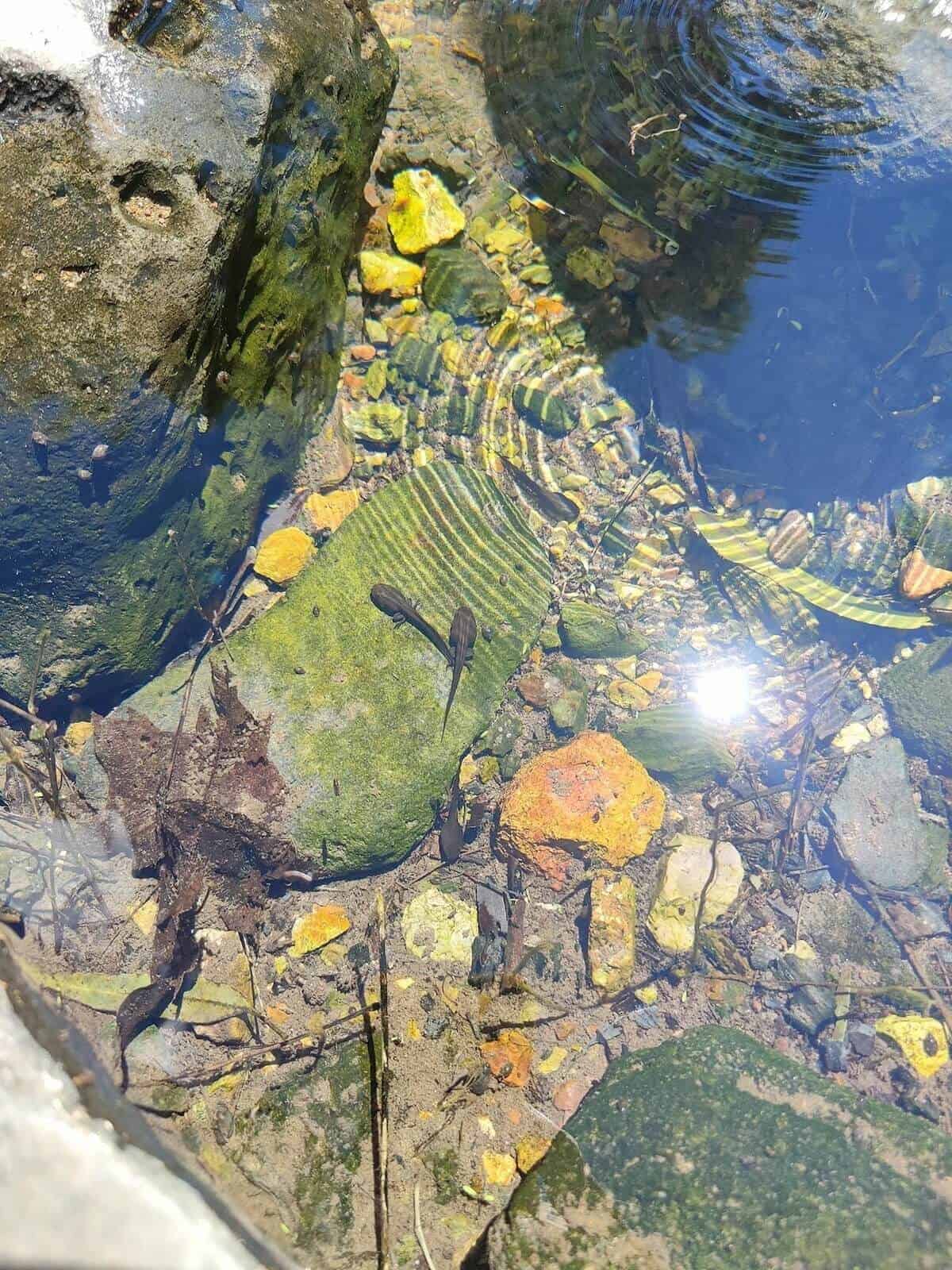 River rocks may look like a great fire border, but these bad boys can and will explode. This happens due to the rapid expansion of the trapped water inside the rock or through uneven heating. Don't risk it.
10. Make noise
If you're like us and love finding the most secluded site away from other humans, you're in the home of the wildlife.
We've come across many snakes and once a huntsman managed to climb his way all the way to Shan's face. We've learnt to make extra noise to send these guys further into the bush to avoid getting too close and personal with us.
It's a simple strategy and not fail-proof but can help reduce your encounters with wild animals and creepy crawlies!
11. Wear enclosed shoes at night
Enclosed shoes are a must for night walks. That way if you do go off exploring or need a late-night toilet trip and run into one of the joe blakes (snakes), you're a little more 'out of harms way' with protected feet!
12. Keep raw food separate from cooked food
Don't spend your camping time with food poisoning! Separate raw foods from cooked meals to avoid contaminated food. Taking food on your camping trip is a must so you need to be very careful about how you pack your cooler. Food contamination can be extremely dangerous!
You also want to make sure your perishable food are chilled to a suitable temperature in an insulated cooler so nothing spoils either. A good rule of thumb is to use the more 'risky' food such as chicken and seafood early in your camping trip
13. Don't sleep too close to the fire
This is pretty common sense that you don't want to ever be too close to the campfire and this also goes for bedtime! Even if you're really cold, don't be tempted to sleep too close. Most sleeping bags have synthetic fibres that can be highly flammable!
Even a small fire or a fire pit with hot coals can throw sparks and cause fires to start.
14. Don't EVER leave a fire unattended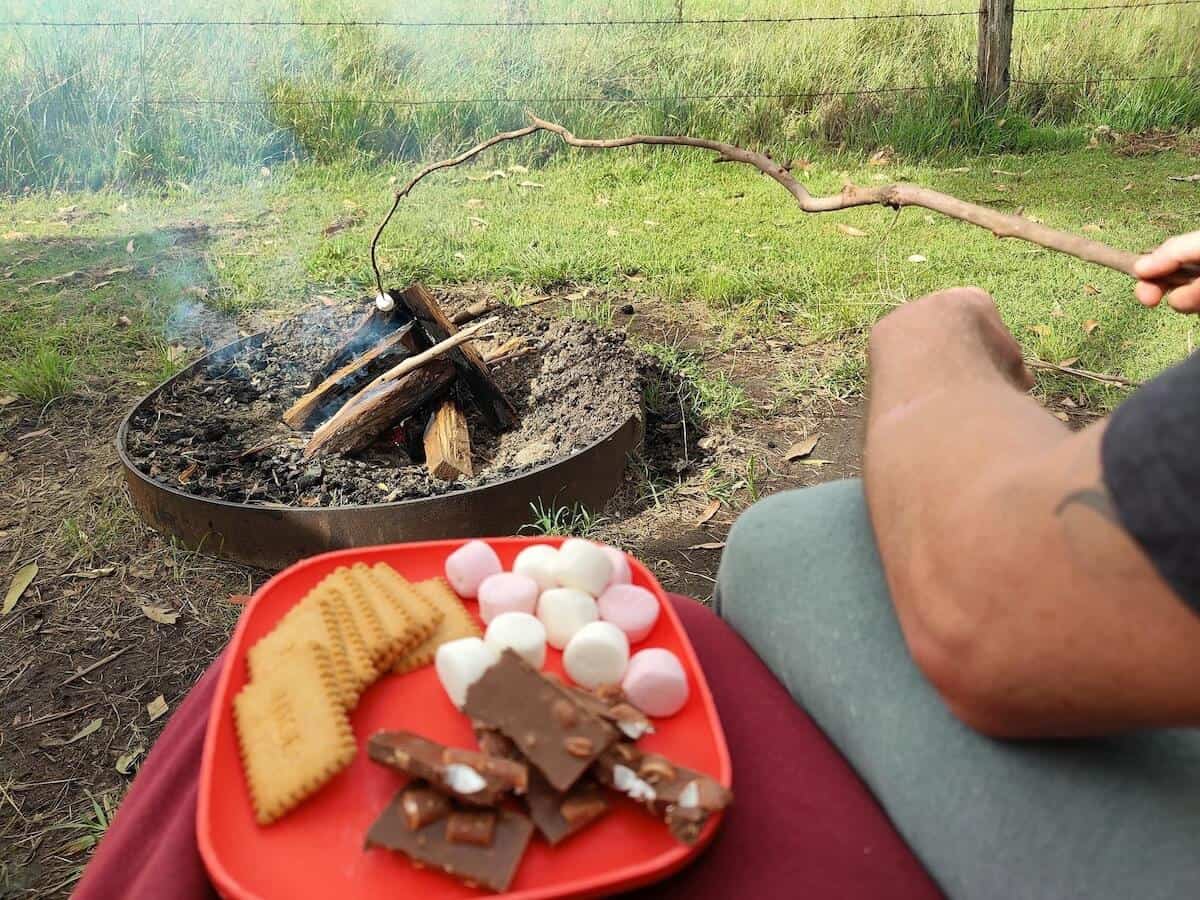 In the same area of camping safety tips, don't ever be tempted to leave your camping fire unattended. It's not worth the risk of all the embers starting a bigger fire.
On this note, also make sure to check for fire restrictions before lighting a fire.
15. Don't forget insect repellent
Some people react really badly to insect bites! Always bring insect repellent with you, even if you are tent camping in winter! And it's not just mosquitos you need to worry about biting on a camping trip! Other insects can be even worse.
16. Research your campsite
Know about your campground site, the neighbouring area, facilities and potential safety risks in the area. This will help you prepare for your camping adventure better and take any extra gear that you might need for a safe trip.
17. Avoid Carbon Monoxide poisoning
Even if it's a really cold night, it's not worth the risk of giving yourself carbon monoxide poisoning in an enclosed shelter.
Never use fuel-burning camping equipment, such as gas stoves, lanterns or heaters inside of your tent walls or camper. The possible risks are far too high and you won't even know it's happening because you will be asleep and simply might not wake up!
18. Pretending you are Bear Grylls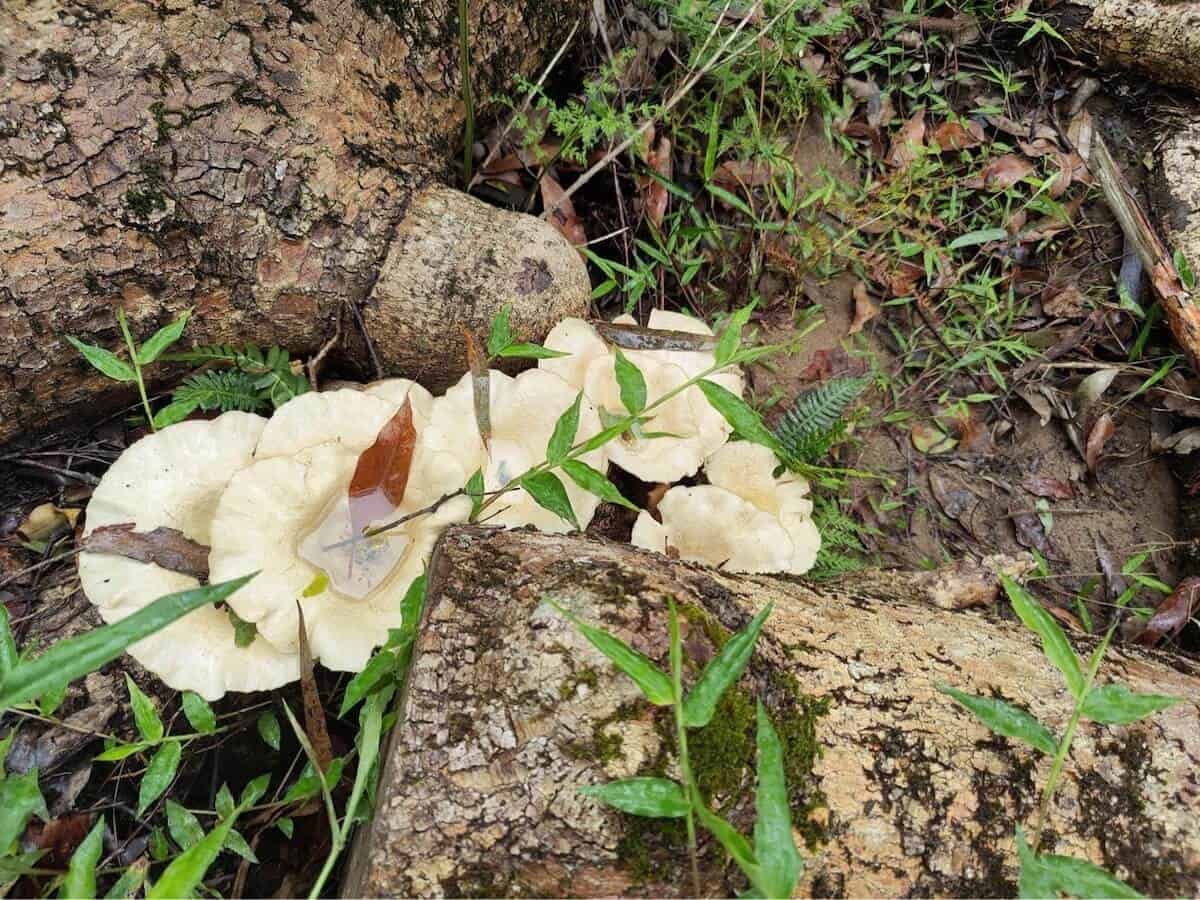 Sure, we all like to think we are outdoor experts but let's be real. Most of us are not! Don't go all survivalist mode without any proper training and start eating random fruit and berries you find growing. This is dangerous!
There are so many poisonous plants that might look similar to other safe plants.
Also – don't eat the wild mushrooms!
19. Take enough drinking water
Make sure you have a big enough water supply to get you through your entire camping trip or a plan of where you can get more fresh water nearby.
In case of emergencies, it's not a bad idea to take water purification tablets just in case! This along with boiling water can help in desperate times. But, you're better just to be prepared!
20. Be water safe
If you plan on spending time boating, kayaking, and swimming in a nearby waterhole or lake, make sure you've got the right safety gear, like a life jacket.
Make sure you also assess the depth of water before you consider jumping in.
These safety tips for camping are to make sure you have a fun experience during your camping adventure and that you can make the most of your camping experience without it getting cut short by injury, illness or worse!
Plan Your Camping Trip
Did we miss any camping safety tips? Share them in the comments