24 Things to do on Bribie Island: The Ultimate Guide
Looking for things to do on Bribie Island? There is plenty to see and do including some surprising gems to make this a great destination for a day trip from Brisbane or for a longer stay. We've put together the ultimate guide to Bribie Island, including activities and tips for camping on Bribie Island too.
Why Visit Bribie Island?
In short, Bribie Island offers an abundance of white sandy beach, calm sheltered waters and plenty of activities for water and nature lovers. Perfect for a family holiday, a romantic getaway or a day in the sun.
However, Bribie Island offers much much more…
As a South-East Queensland resident for most of my life, Bribie Island was always my first pick when it came to a beach adventure. Always the perfect beach destination, without the crowds.
The things to do on Bribie Island range from camping, fishing, butterfly museums or simply somewhere to have a nice meal outdoors.
Where is Bribie Island?
Most of Bribie Island is located in the Moreton Bay region, off the South-East coast of Queensland. However, the North side of the Island is classed as the Sunshine Coast region.
The Island is approximately 32 km long and 8 km wide (at the largest point).
Amazingly enough, Bribie is one of the only Islands where a ferry is not necessary, as you can drive a vehicle across the bridge on Sunderland Drive or use public transport.
Fun Things To Do On Bribie Island
If you are hoping to get away from the usual beach crowds, head on over to Bribie Island for a day trip, or the weekend depending on your schedule.
Besides the usual beach activities, Bribie Island has a lot more to offer.
Let's get into all things to do on Bribie Island:
1. Embrace the History at Bribie Island Seaside Museum
Explore the history of Bribie Island for free at this Seaside Museum overlooking the Passage. The key features of the museum range from preserved fish dating back as far as 1905 and Bribie's story of World War II, plus much more.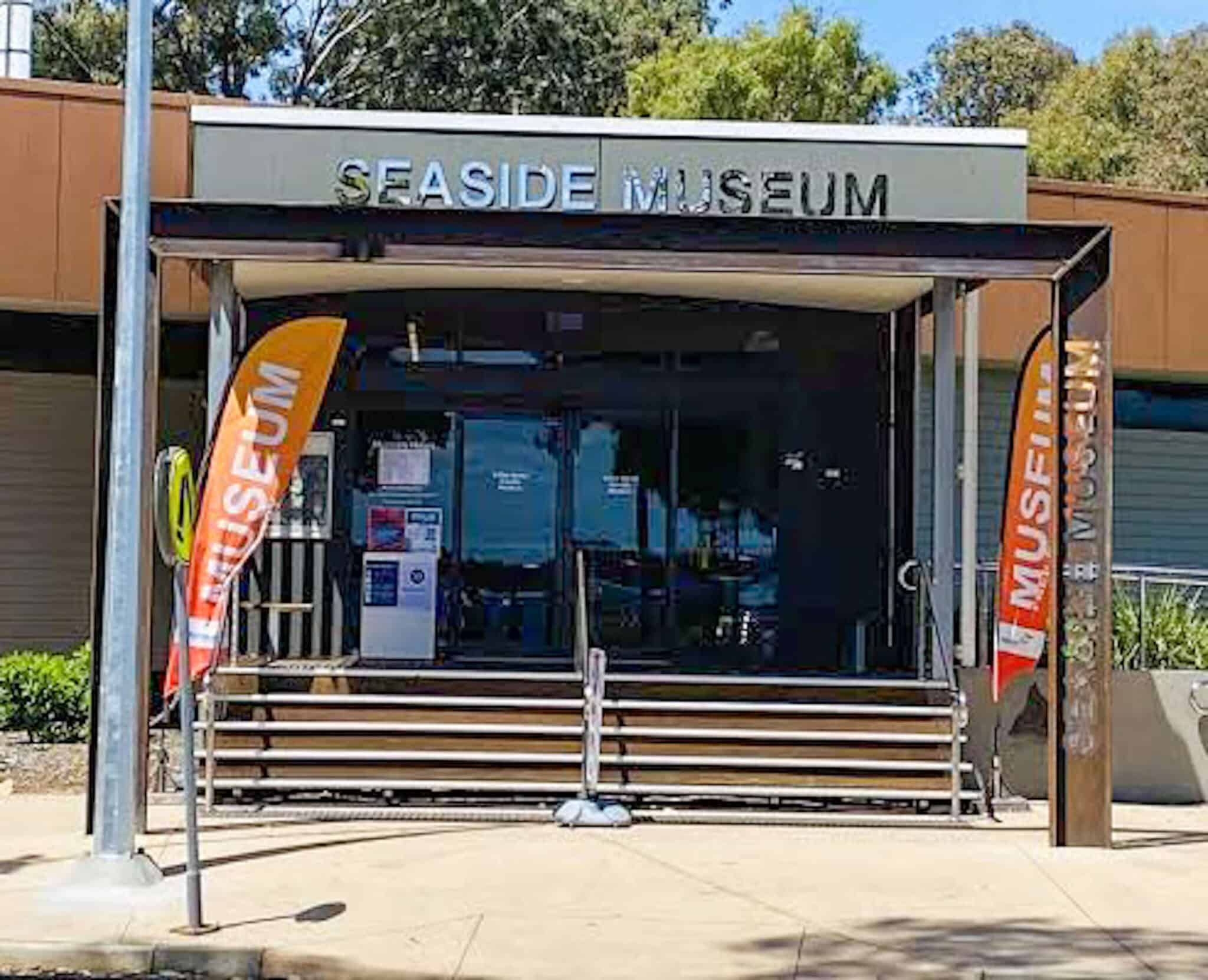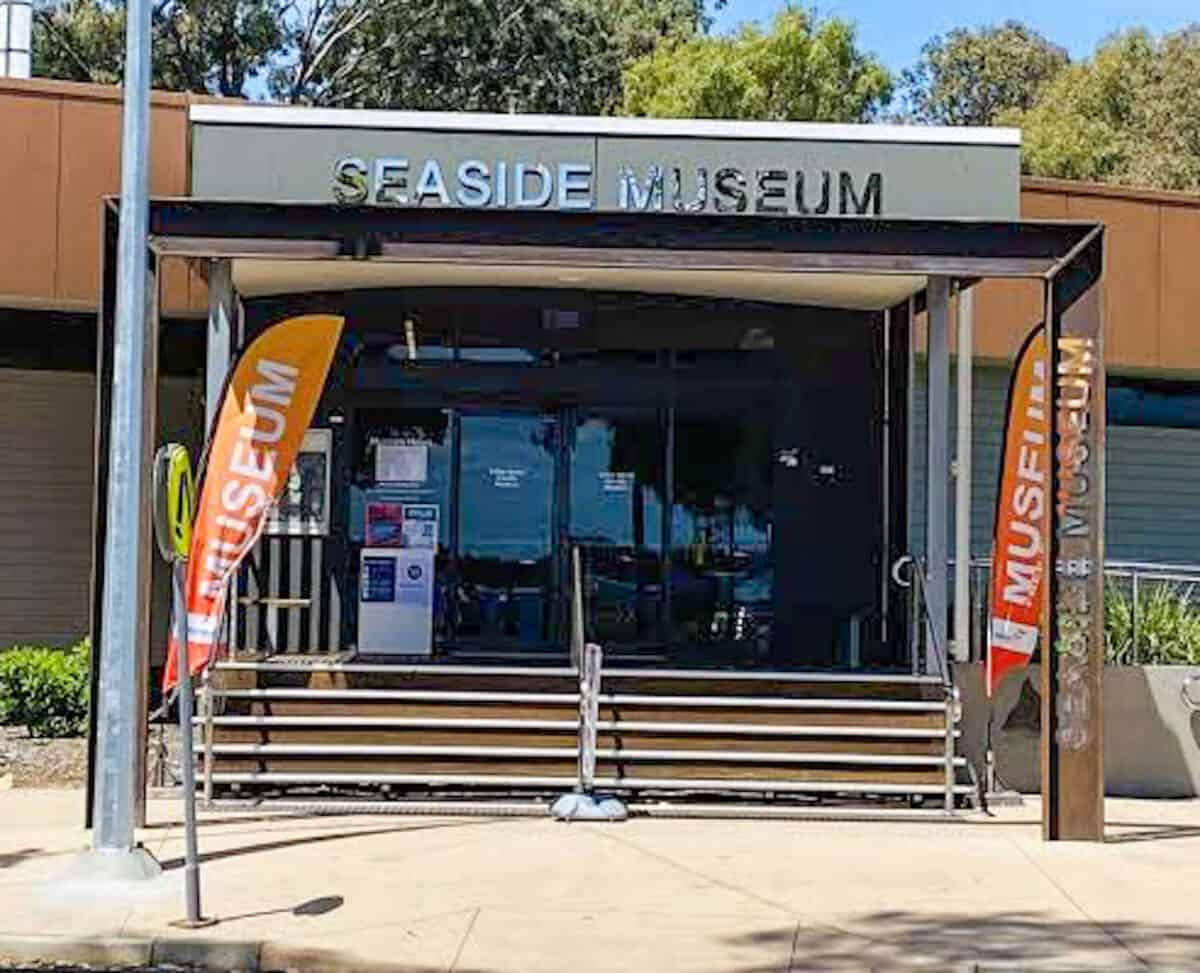 2. Discover the Bribie Island Butterfly House
A personal favourite of mine is the magical hidden gem – Bribie Island Butterfly House. You could easily get lost for hours walking the rows of plant life while experience the beautiful butterflies flutter on by and occassionally land on you or the "butterfly landing airports".
With a cheap entry fee of $12 per adult, what more can you ask for! Keep in mind all the friendly staff are all volunteers.
Don't forget to take a look at the native spiny leaf insects on the back wall at "Stick Insect Island".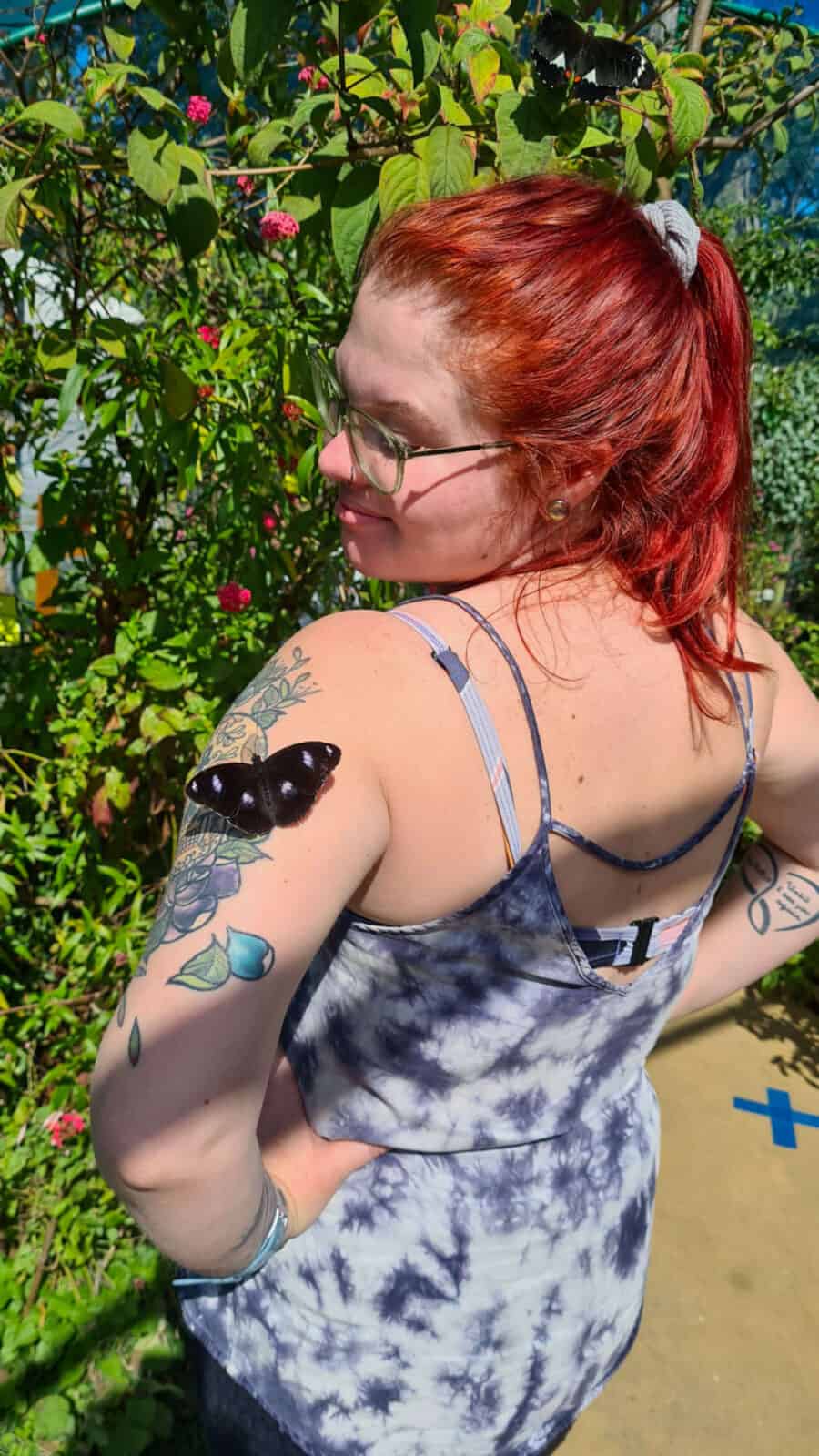 3. Hire or bring your own Jet Ski
Whether you are after the calm waters or want to venture out further, Bribie offers the perfect play area to explore on a jet ski.
No need to bring your own, as you can even hire jet skis!
4. Relax at the Pumicestone Passage
The Passage is a calm, narrow waterway – which in turns makes it the perfect place to melt the stress of everyday life away.
Whether you're keen to get adventurous with some water sports or would simply like to watch the shore birds while having a swim or lying on the beach, you won't be disappointed.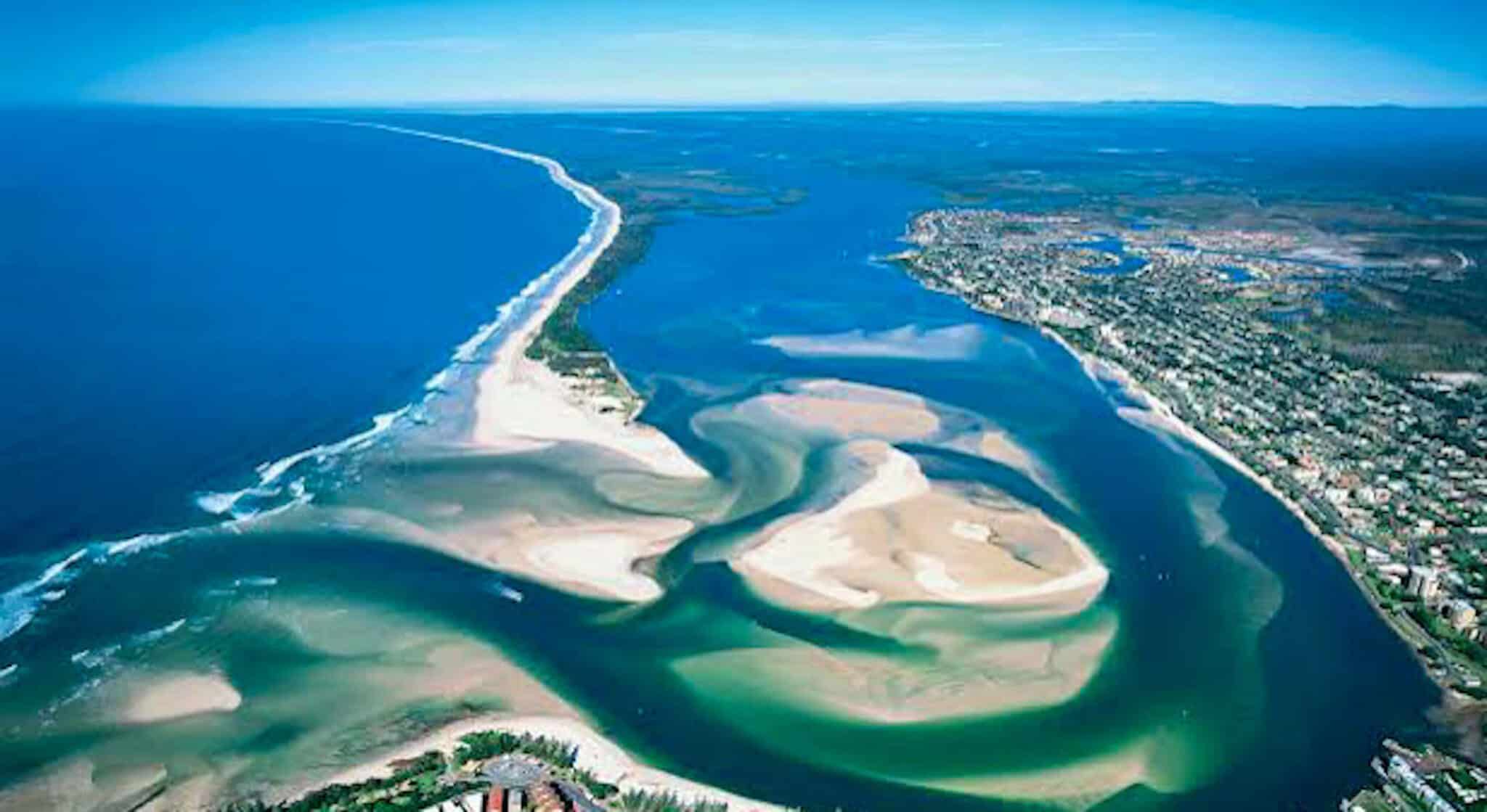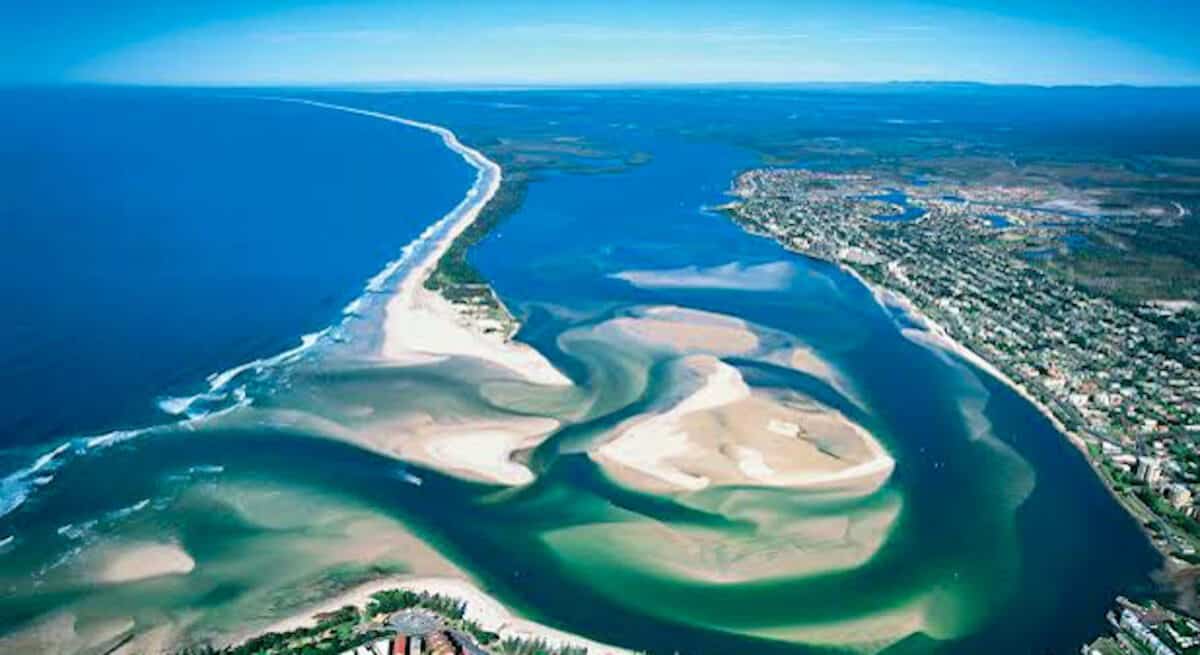 5. Take the 4WD for a spin at Bribie's National Park
Purchase a vehicle access permit prior to embarking on your journey on the white sandy beaches of Bribie Island's very own National Park.
Among this drive you will come across scenic landscapes of eucalypt forest, paperbark wetlands and woodlands.
With all four-wheel-drive adventures on the beach, pay attention to tide times, lower your tyre pressure and pack the recovery gear.
Alternatively, if you don't have your own 4WD, hire one at G'day Adventure Tours!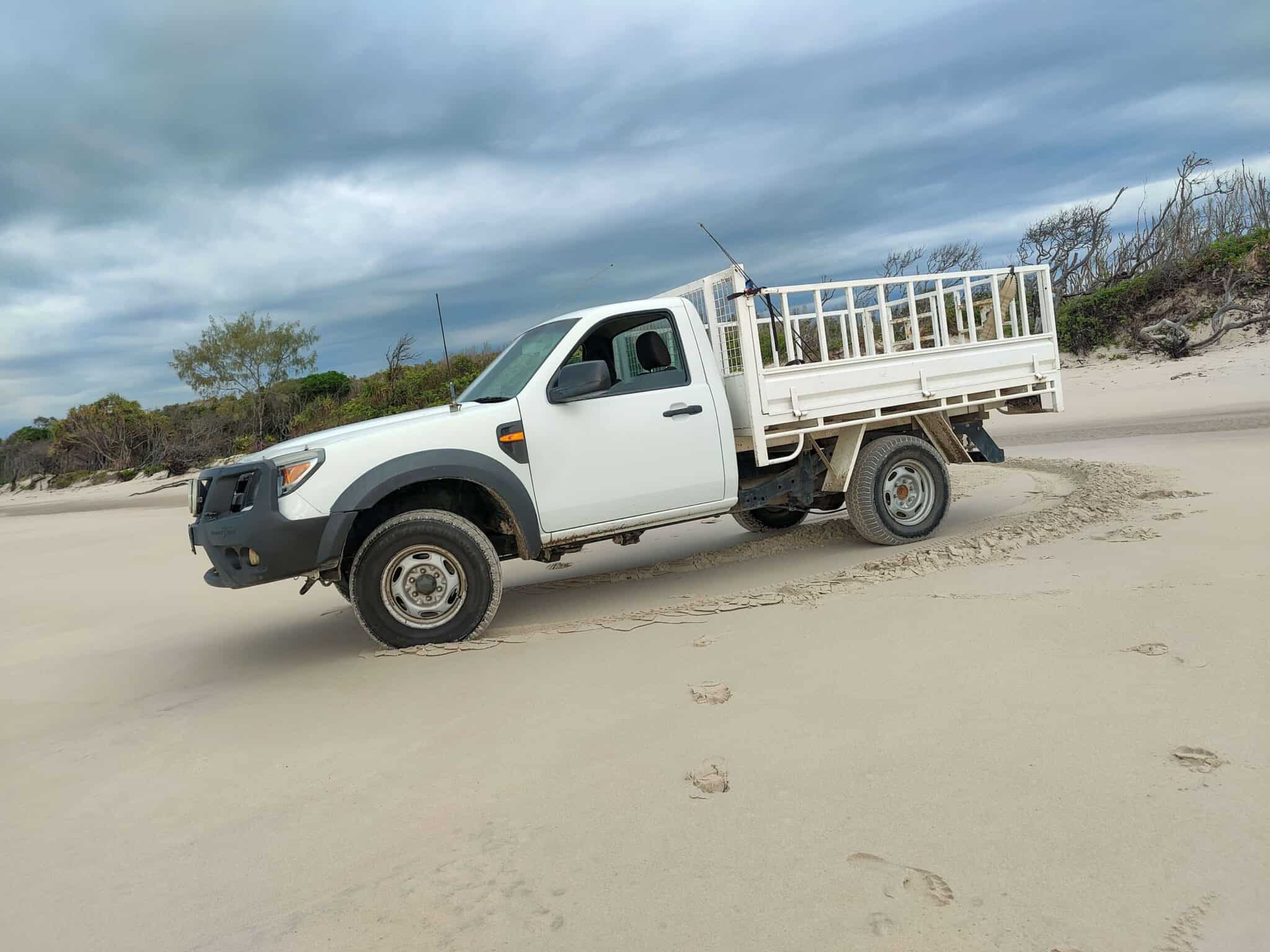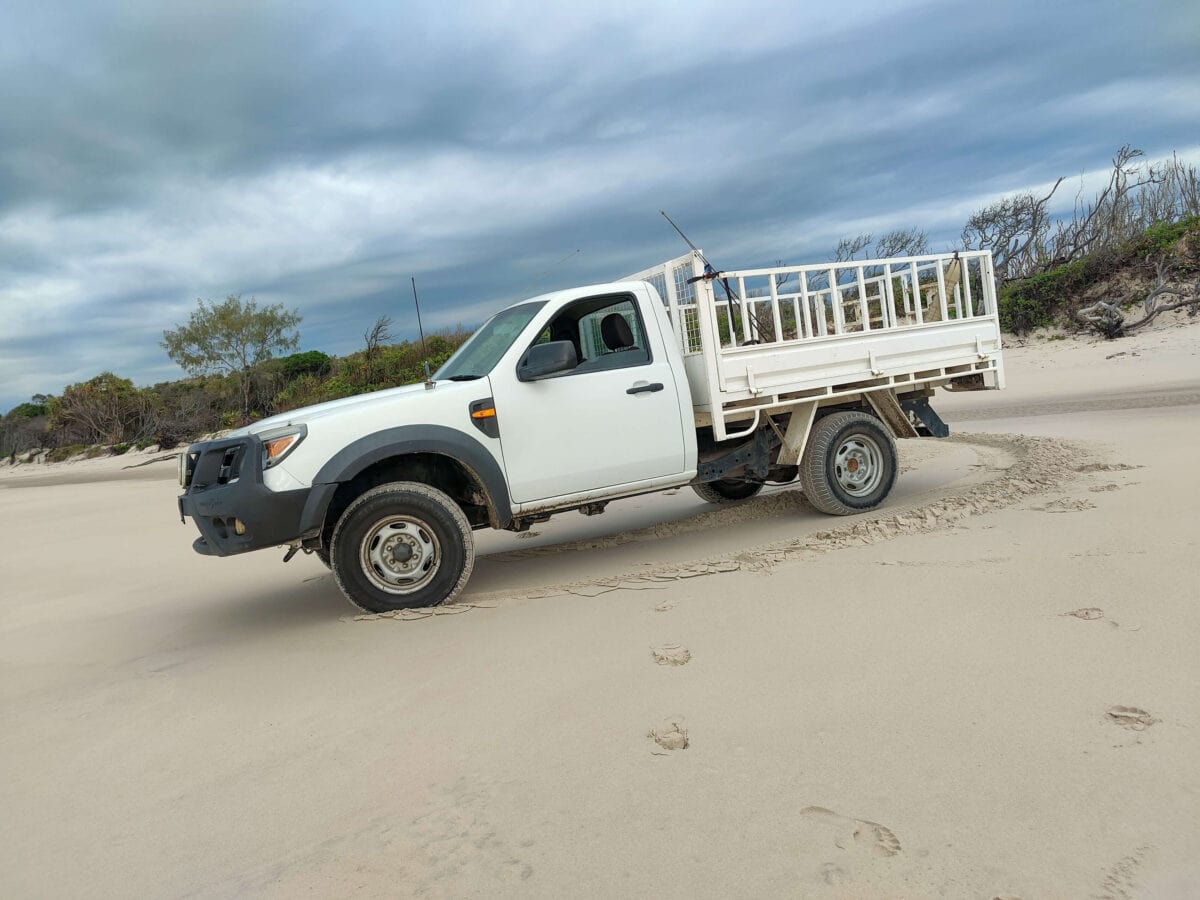 6. Learn to use Paddle Boards
Interested in learning a new trick? Stand up paddle boarding could be it! Pumicestone Passage calm waters offer the perfect playground for learning a new water sport!
You can hire a paddle board or bring your own while soaking up the sun rays on the ocean.
7. Fish on the land, jetty or boat
If fishing is more in your element, Bribie Island has numerous options available. You will find mud crabs, whiting, bream, flathead, prawns, mangrove jack and a number of other specimen.
You can opt to throw the line in at Pumicestone Passage, off the Bongaree Jetty or along the other beaches surrounding the Island.
Alternatively, you can hire, or bring your own boat to find the perfect fishing spot. There are boat ramps located on Bongaree and Banksia.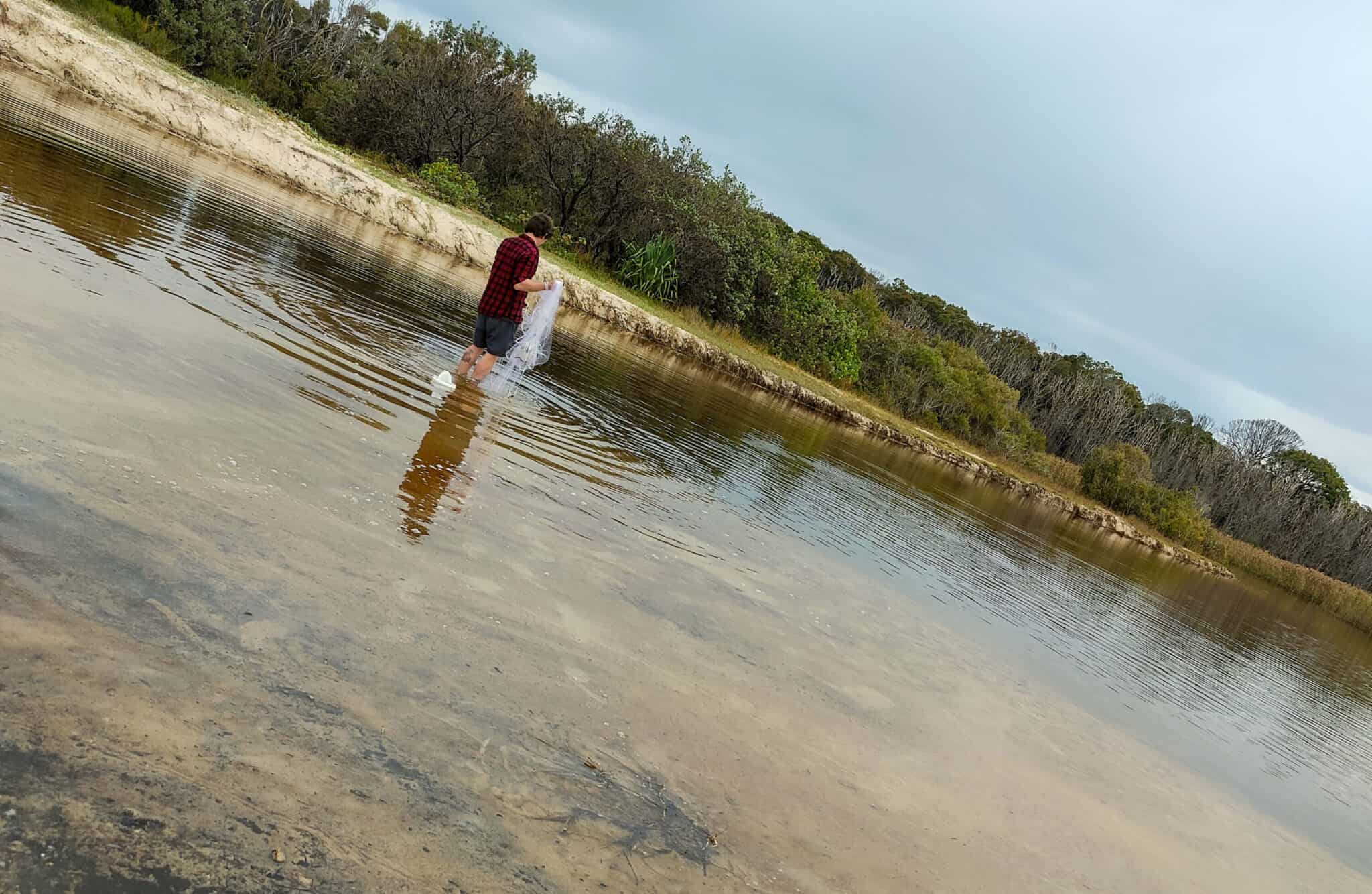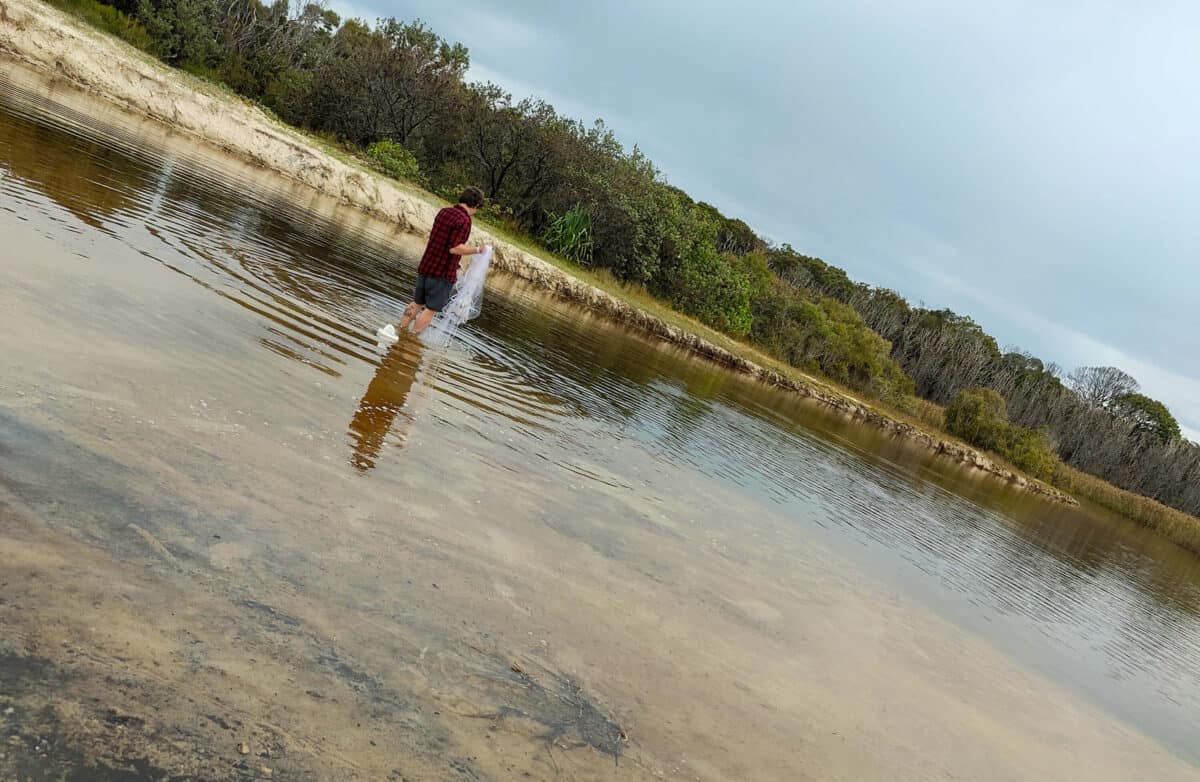 8. Get creative at the Community Arts Centre
Whether you're after a leisurely stroll of the gallery, or a creative day out with friends head on over to the arts centre to explore your creative side!
This is another free entry experience for visitors to enjoy at Banksia Beach if you're looking for free things to do on Bribie Island.
Additionally, you can attend the craft fair on the last Sunday of every month to score a creative bargain.
9. Stroll the Bribie Island Heritage Walk
Enjoy the history of Bribie Island with 16 different sites to discover on this self-guided walk.
This guide will assist with directions for the walk, beginning at the Bongaree Jetty and taking approximately 1 hour to complete.
10. Enjoy Buckley's Hole Conservation Park's Freshwater Lagoon
Located in Bongaree you will find the freshwater lagoon of Buckley's Hole.
Over 190 bird species call this place home (from honey eaters to sea eagles), making it the perfect stop for bird watchers.
You can also opt to walk, swim or fish while surrounded by the open forest and beach.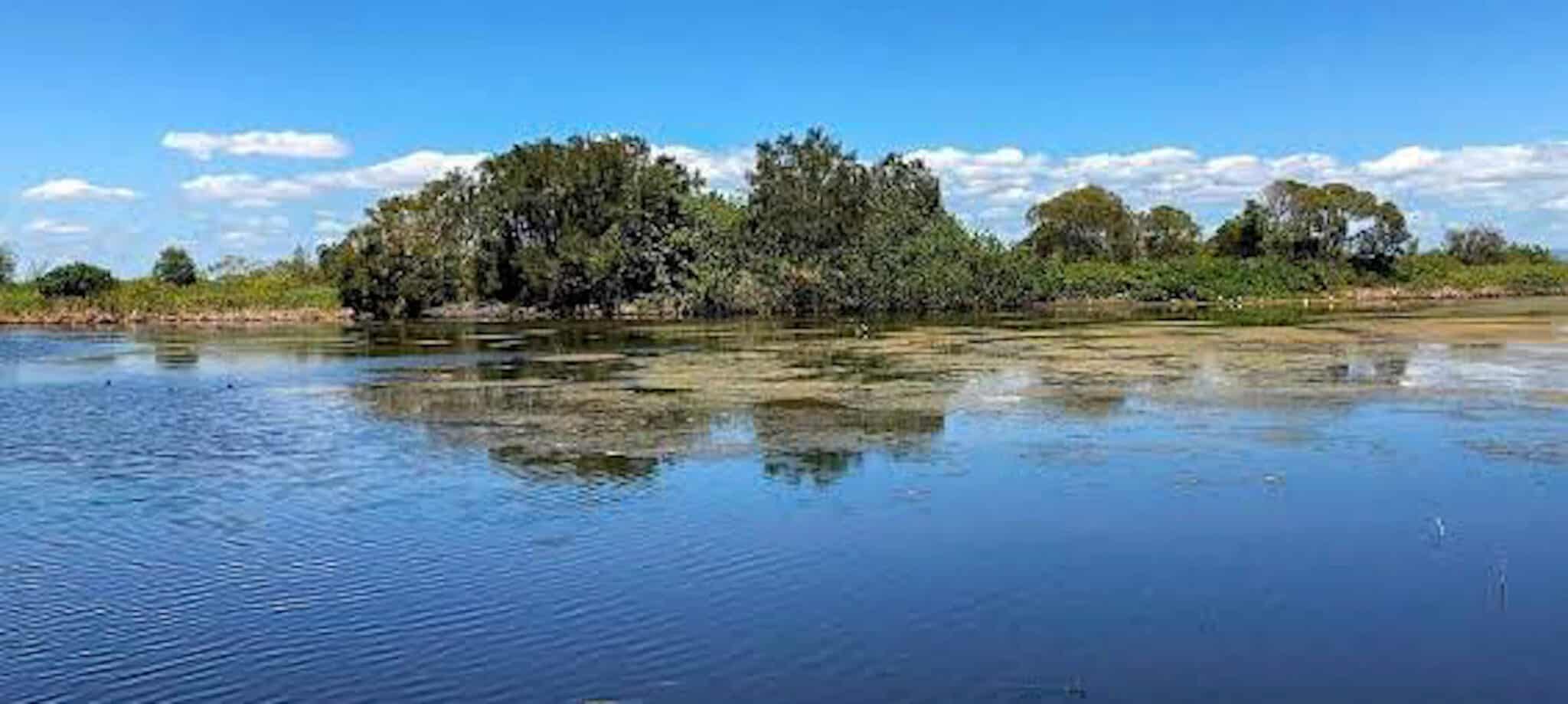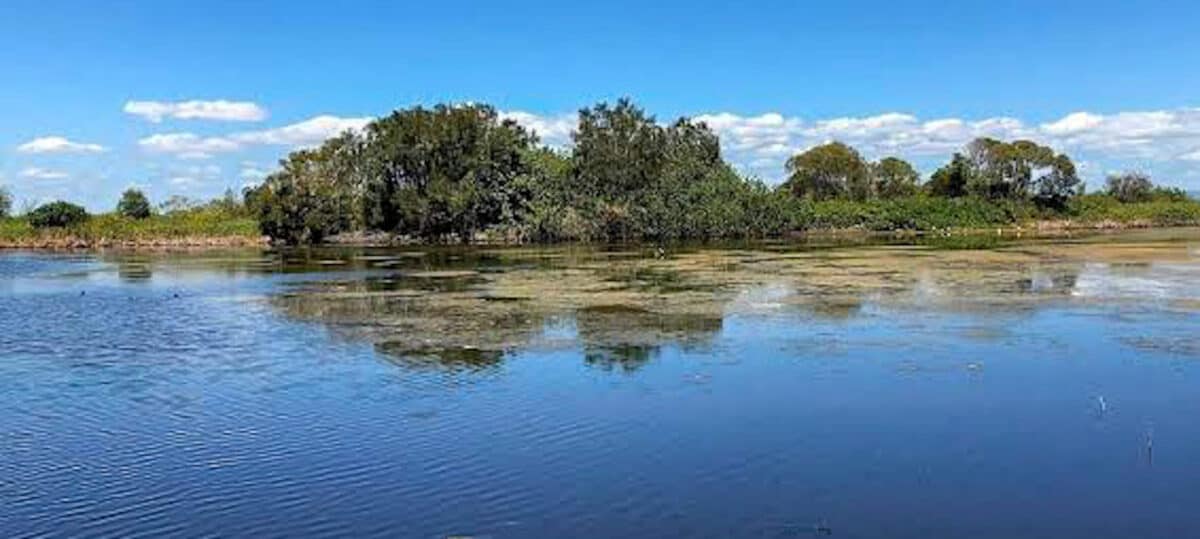 11. Bush Walk Through Bribie Island's National Parks
Before heading off on your bushwalking journey, don't forget to pack enough water and food to get you through the day.
Banksia Walk: a short 500m walk – stroll through the woodlands showcasing grass trees and banksias.
Palm Grove Bicentennial Bushwalk: a 1.3km circuit, walking among the foxtail ferns, palms and birdlife of the Island.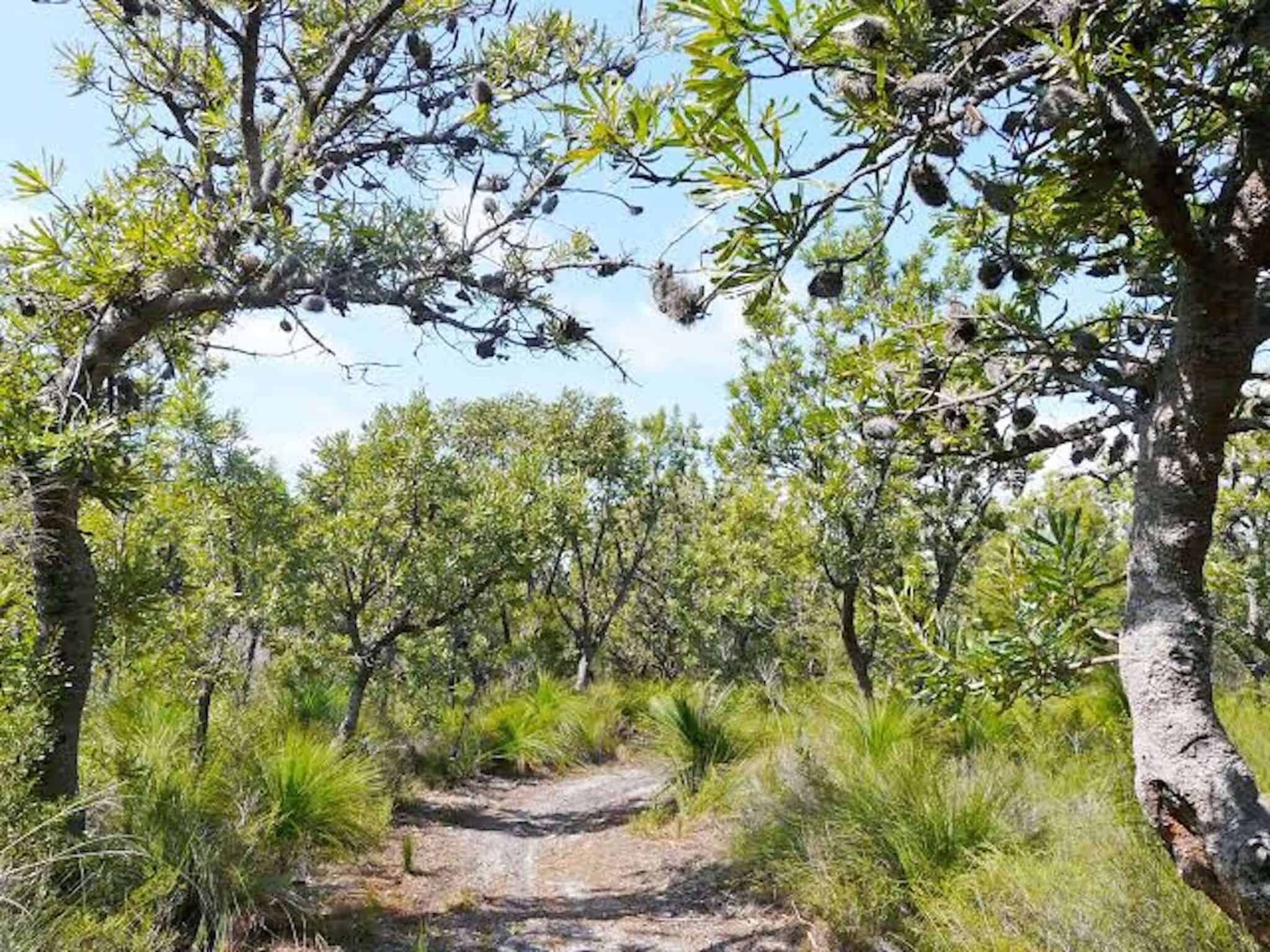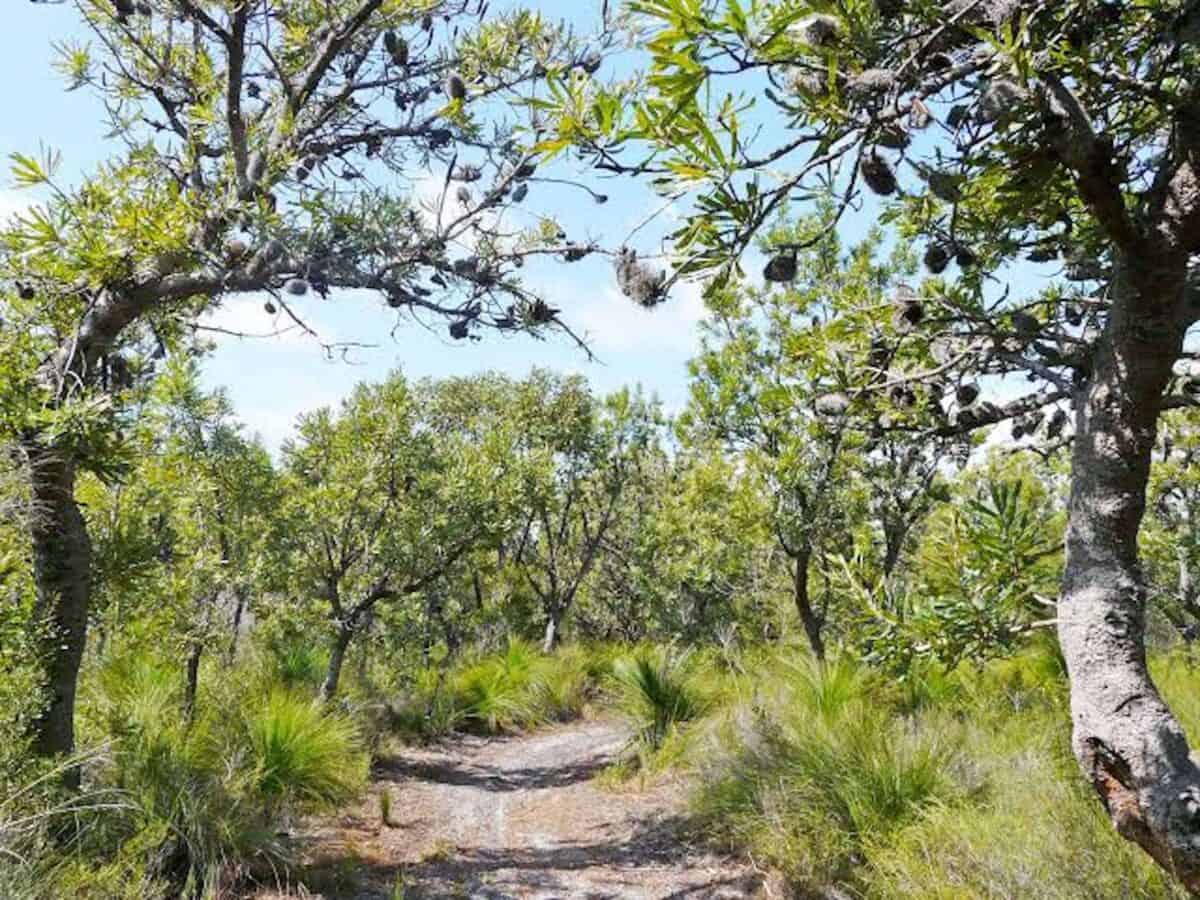 12. Play a round of golf
If you've hit your beach quota during your visit to the Island, head on over to the golf course.
With 18 holes in total, the golf course offers challenges in the natural course of the land.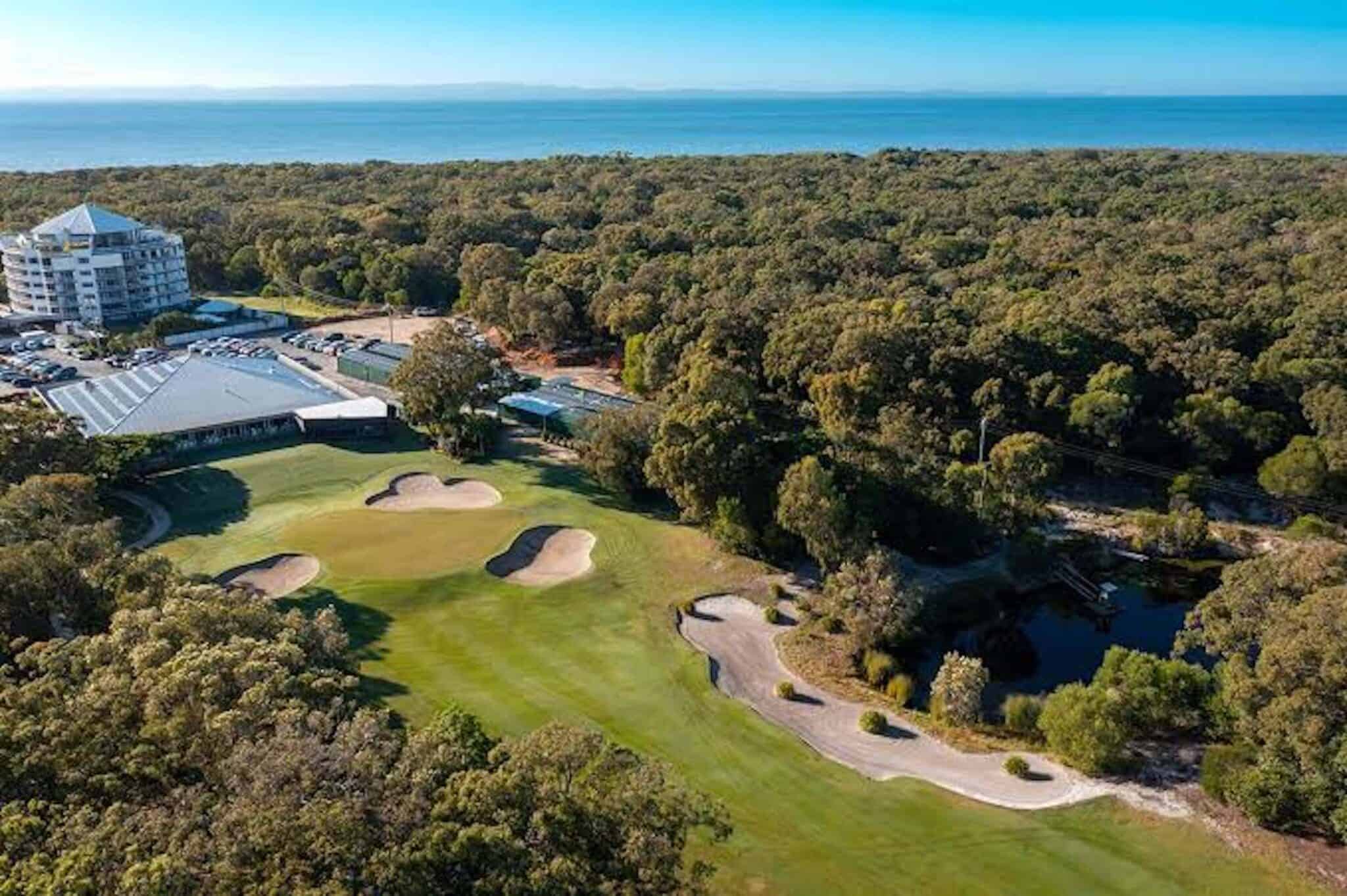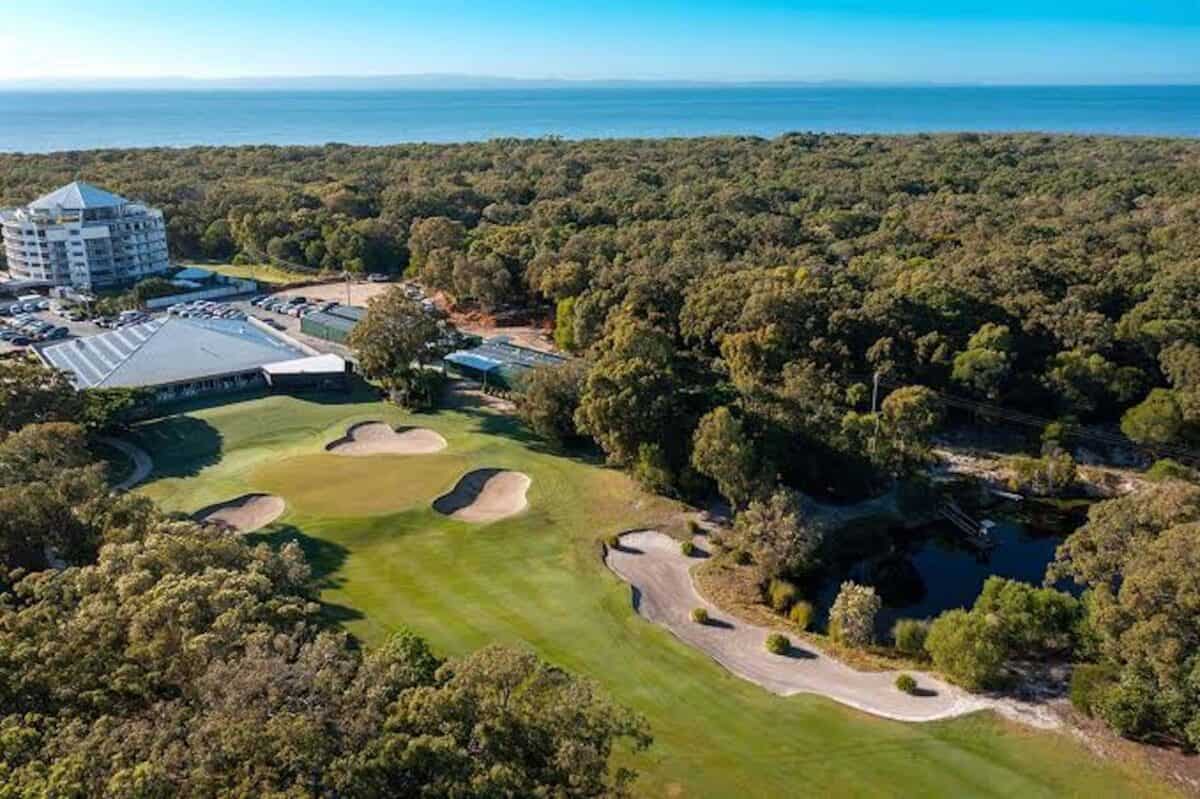 13. Pitch a tent for the weekend
Bribie Island offers both beach front camping and other locations based closer to town.
You can opt for National Park camping (one of our favourites due to the efficiency in cost plus the natural wonders on offer) or caravan parks.
Camping is a fantastic way to explore the island.
14. Take in the Water Tower Art
Bribie Island features in the Silo Art Trail of Australia. Head on over to the Bongaree Water Tower to take in the stunning design of the painted turtles featured here.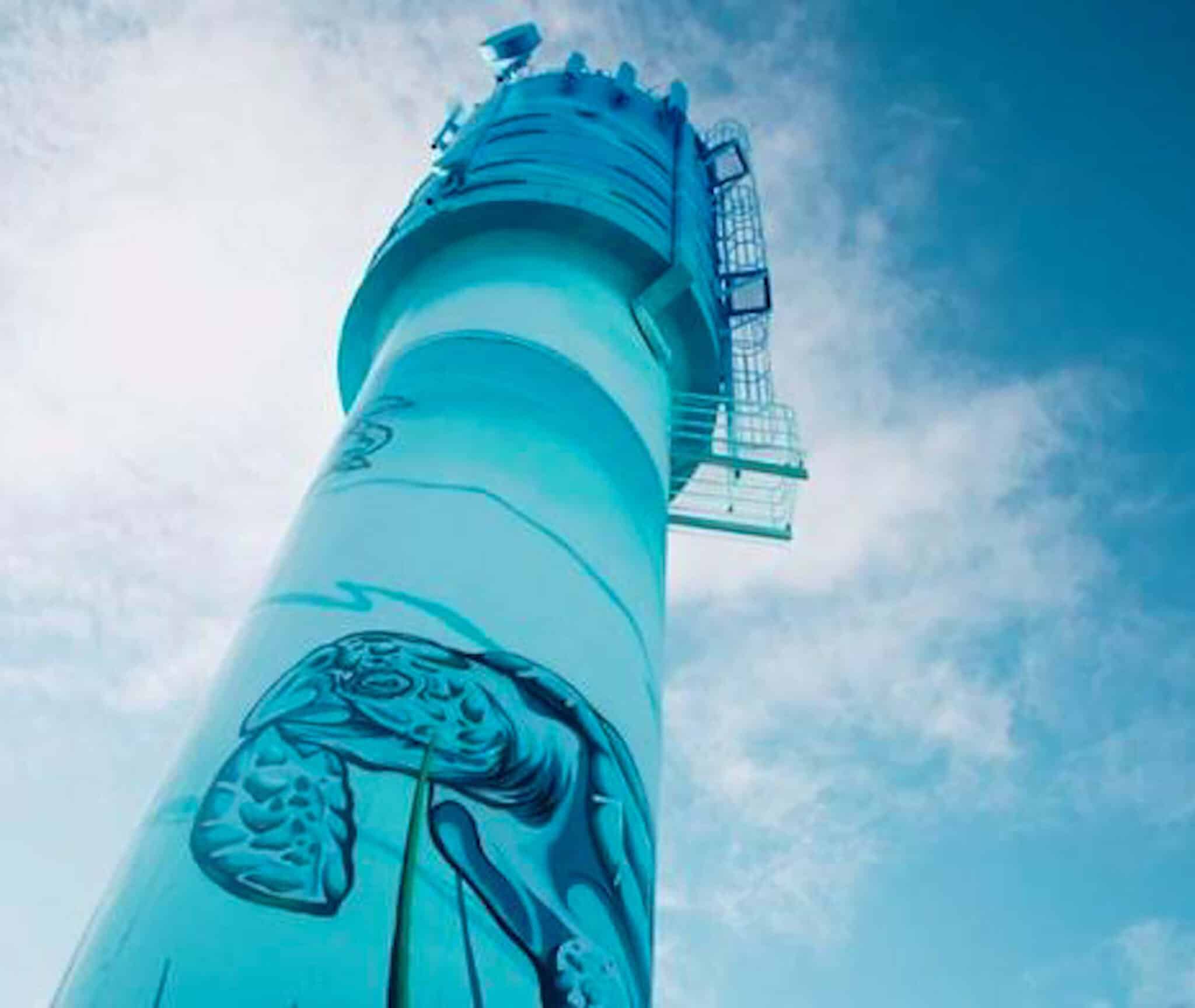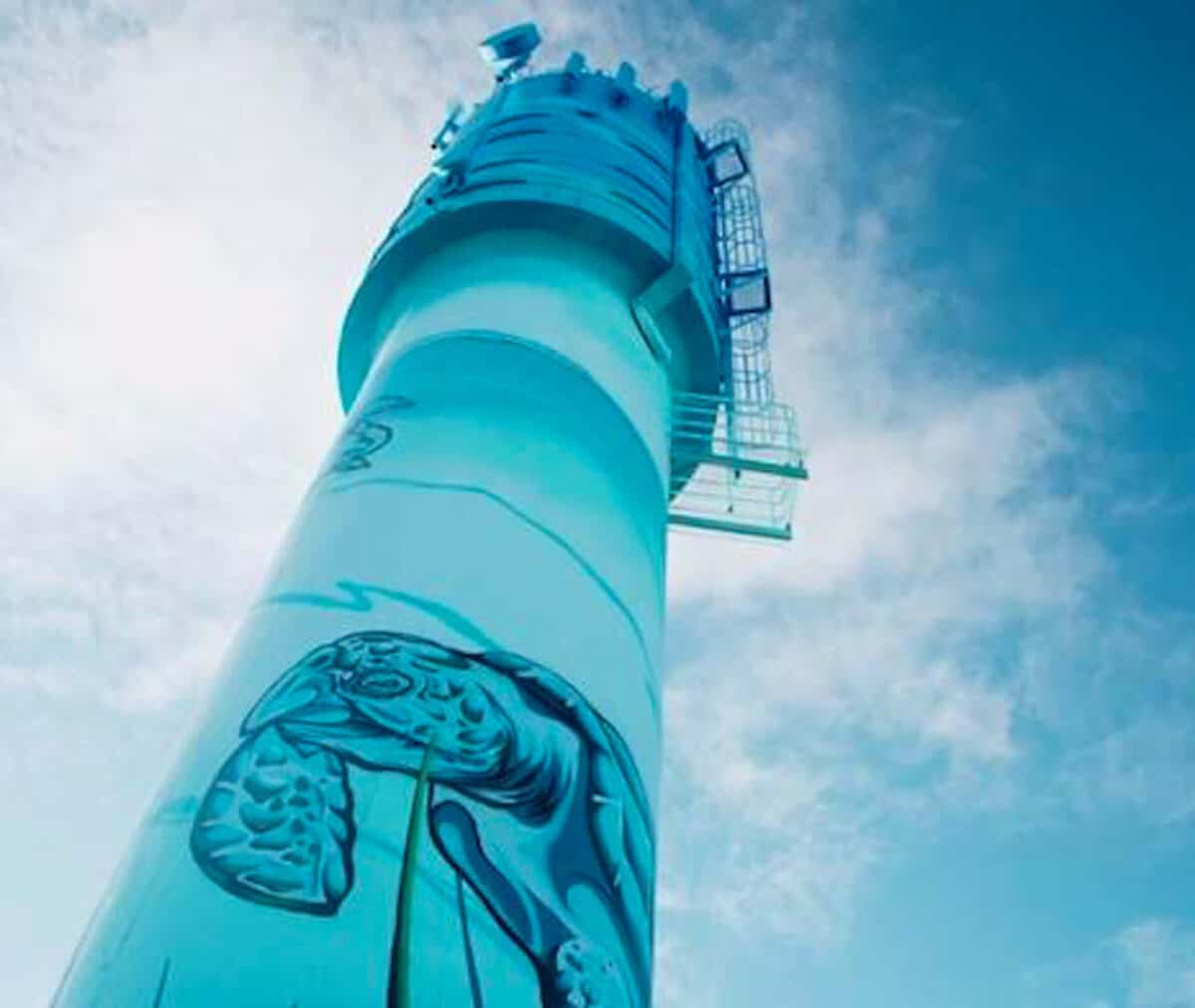 15. Take your dog for a stroll on Red Beach
If you are contemplating taking your pooch on your Bribie Island adventure, Red Beach is the spot.
With an 8km stretch of beach, specifically designed to let your pup run and explore, or take a dip in the ocean.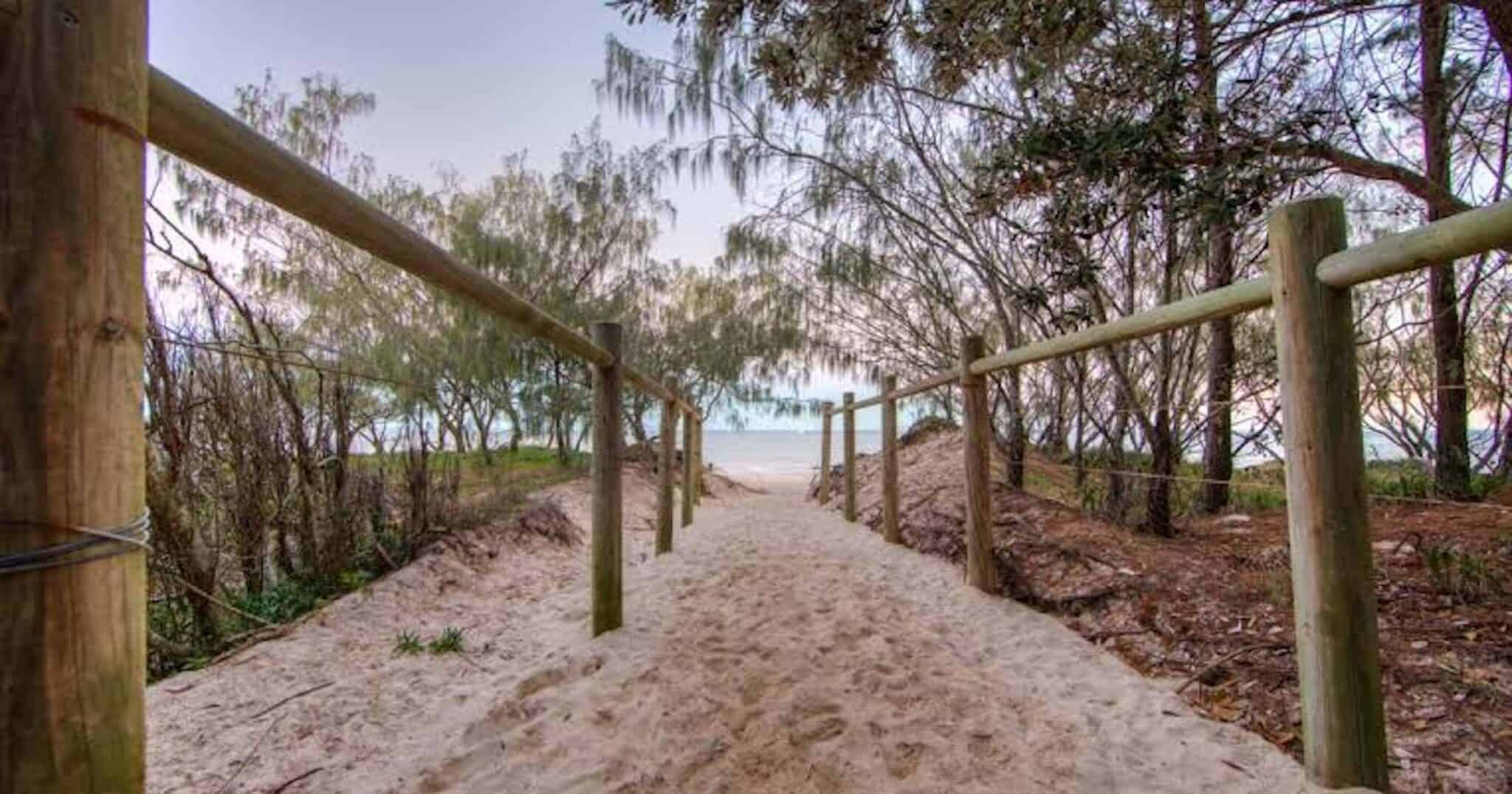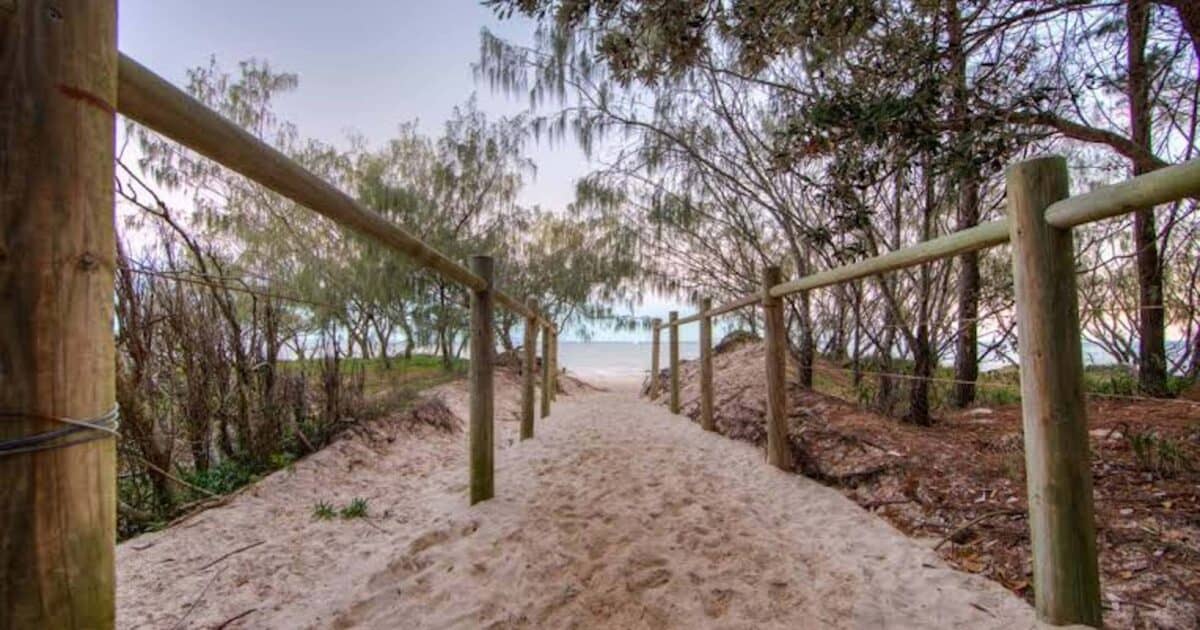 16. Explore the Sunshine Coast area of the Glass House Mountains
Located on the Sunshine Coast, the Glass House Mountains is a magical landscape (so significant, that the Mountains have been listed on the Queensland and National Heritage Register).
The perfect destination for any nature lover. The 11 peaks offer the perfect location to get off the beaten track and partake in a hiking trek, mountain biking or climbing.


17. Hop the Bribie Island beaches
Not sure which of the Bribie Island beaches to explore? Why not visit them all!
Sylvan Beach – One of the most popular beaches due to the playgrounds and picnic facilities making this a family-friendly location.
Bongaree Beach – with a mixture of calm and tidal areas, this beach is more suitable for fishing and surfing.
Banksia Beach – located on the Pumicestone Passage side of the Island, Banksia offers a safe place for swimming.
Red Beach – the perfect destination to bring along your four-legged friend. The waters can be quite unpredictable, so not as suitable for families or keen swimmers.
Skirmish Point – best known as a fishing location, or the perfect beach for a morning or afternoon stroll
Woorim Beach – another hot spot for families. The eastern side beach offers a patrolled surfing section.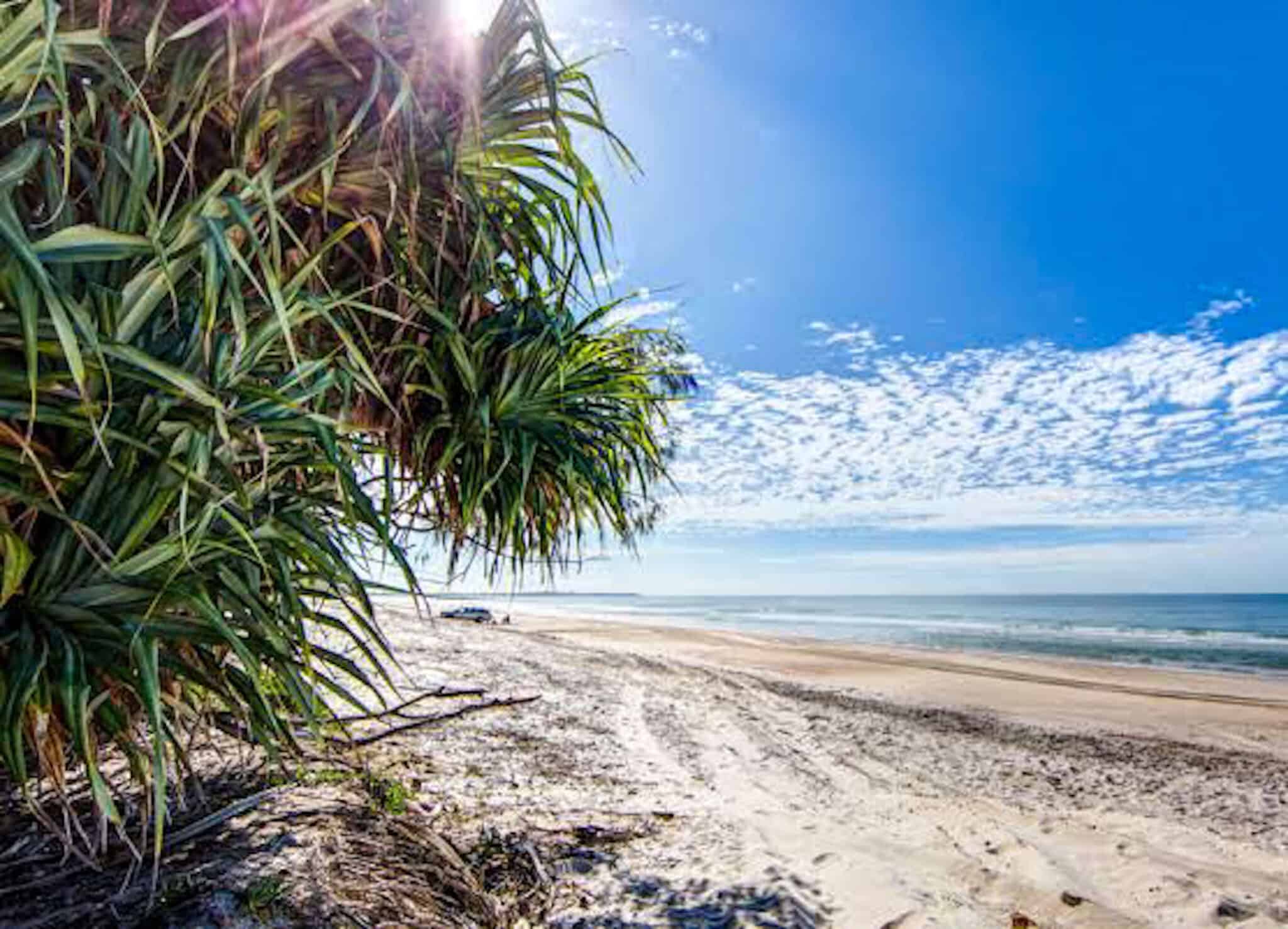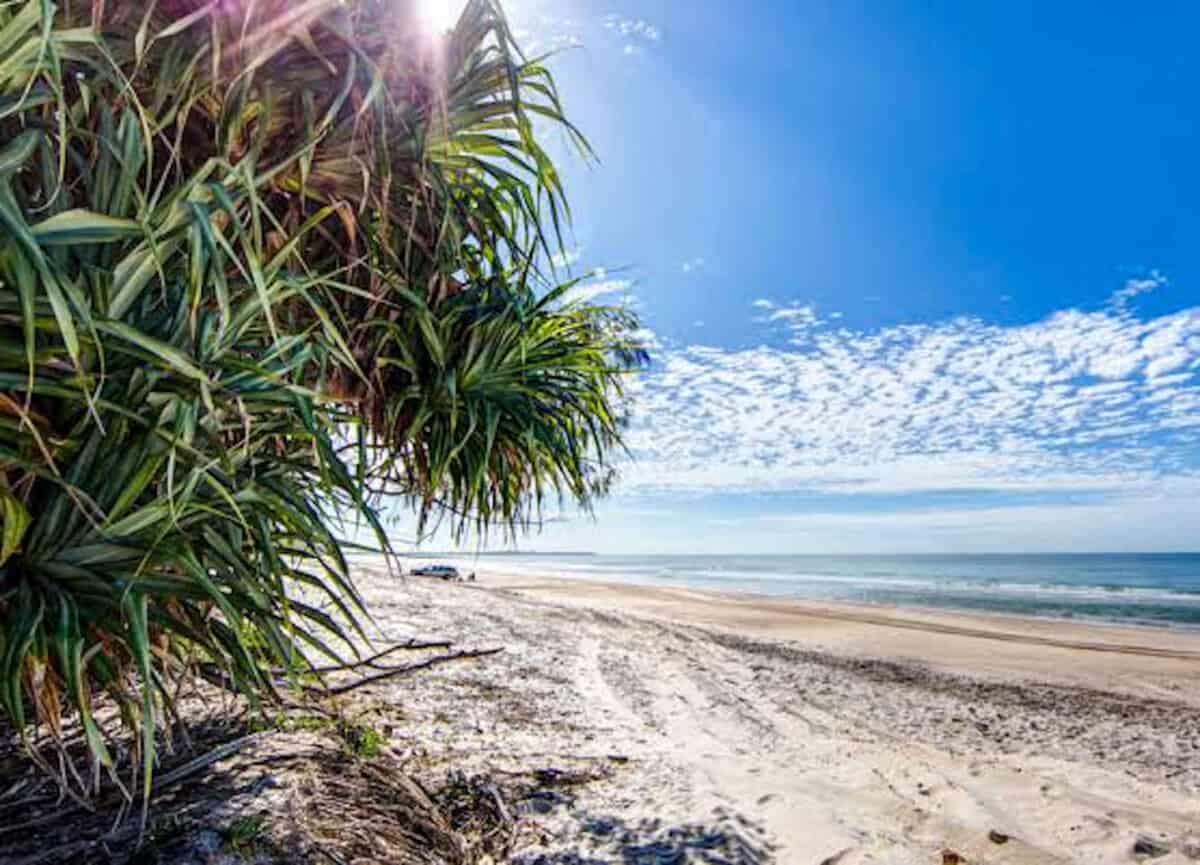 18. Visit Fort Bribie's World War II Heritage Site
Fort Bribie is a great stopover for anyone interested in exploring war structures.
Scattered along the beach you will come across the remnants of buildings, mine control huts and gun structures.
Take caution when exploring the structures due to their age.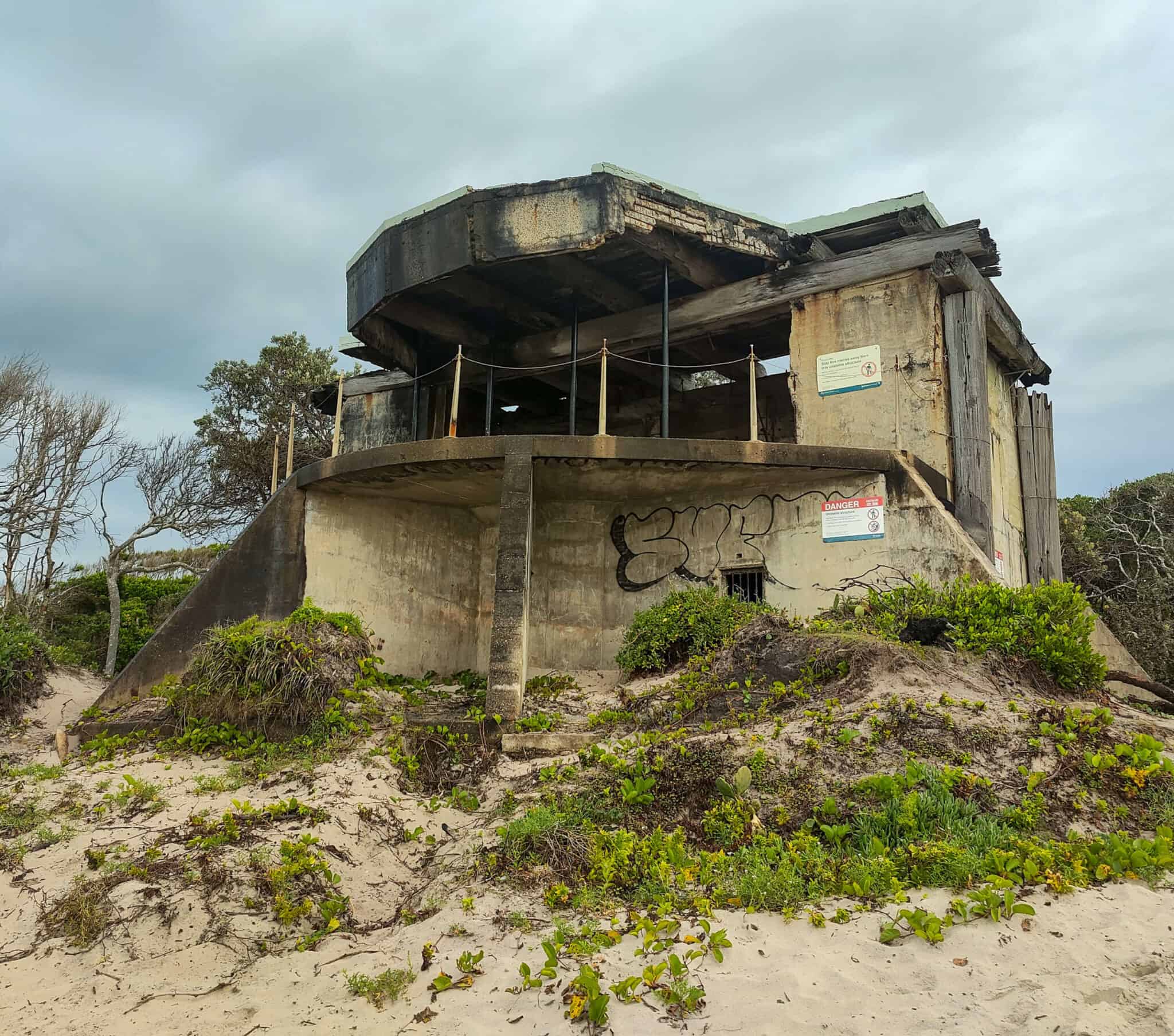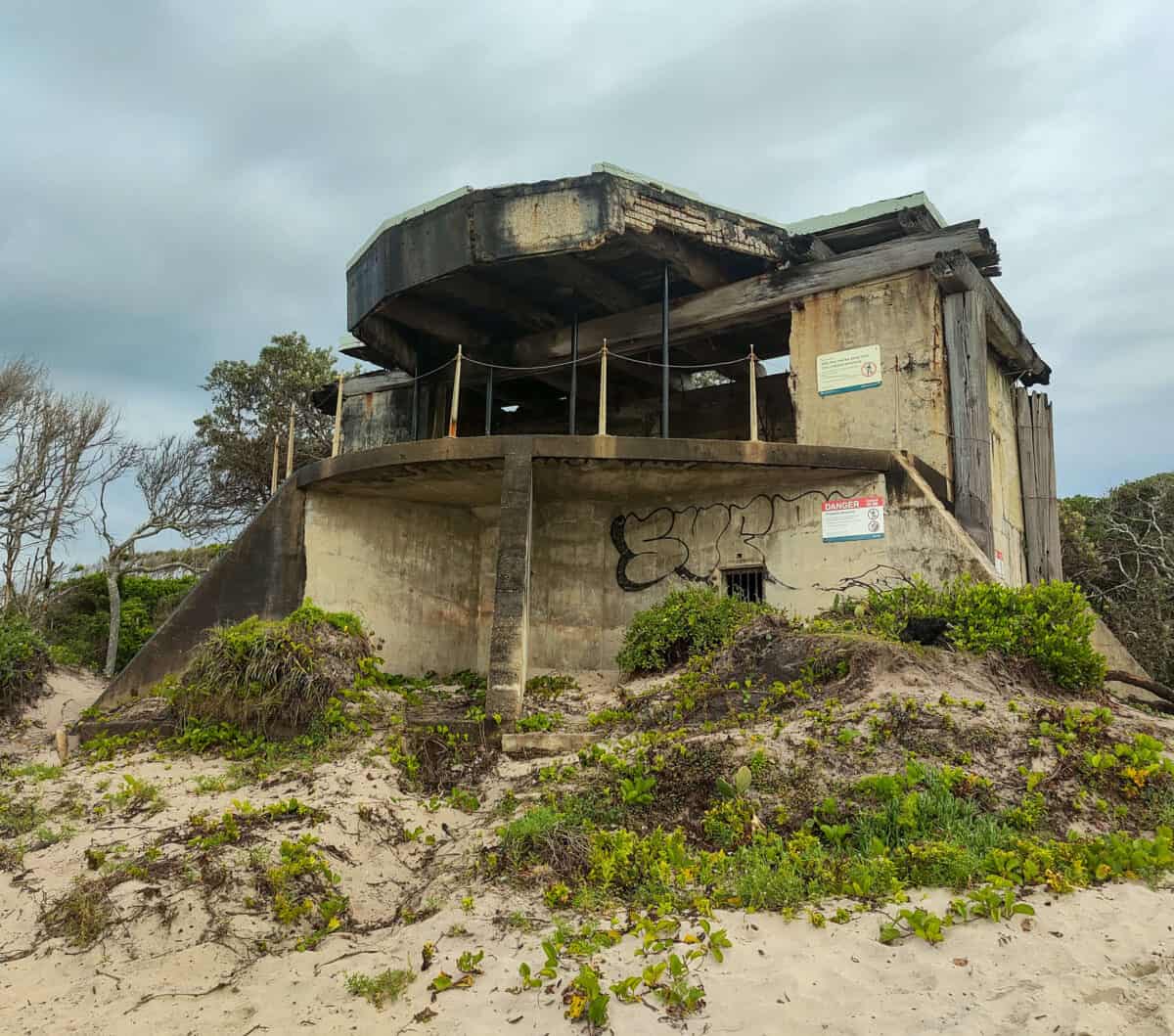 19. Purchase fresh produce at the District Community Chest Market
The markets are held every third Sunday of the month.
If you manage to plan your time on the Island on this particular weekend, head on down to score a bargain of fresh fruit and veg, preloved treasures or handmade goods.
20. Stop for a picnic at Brennan Park
Located on the Bongaree foreshore are the large and shaded grassy fields of Brennan Park.
With a playground and a range of facilities included to make your picnic comfortable and perfect for any sized family.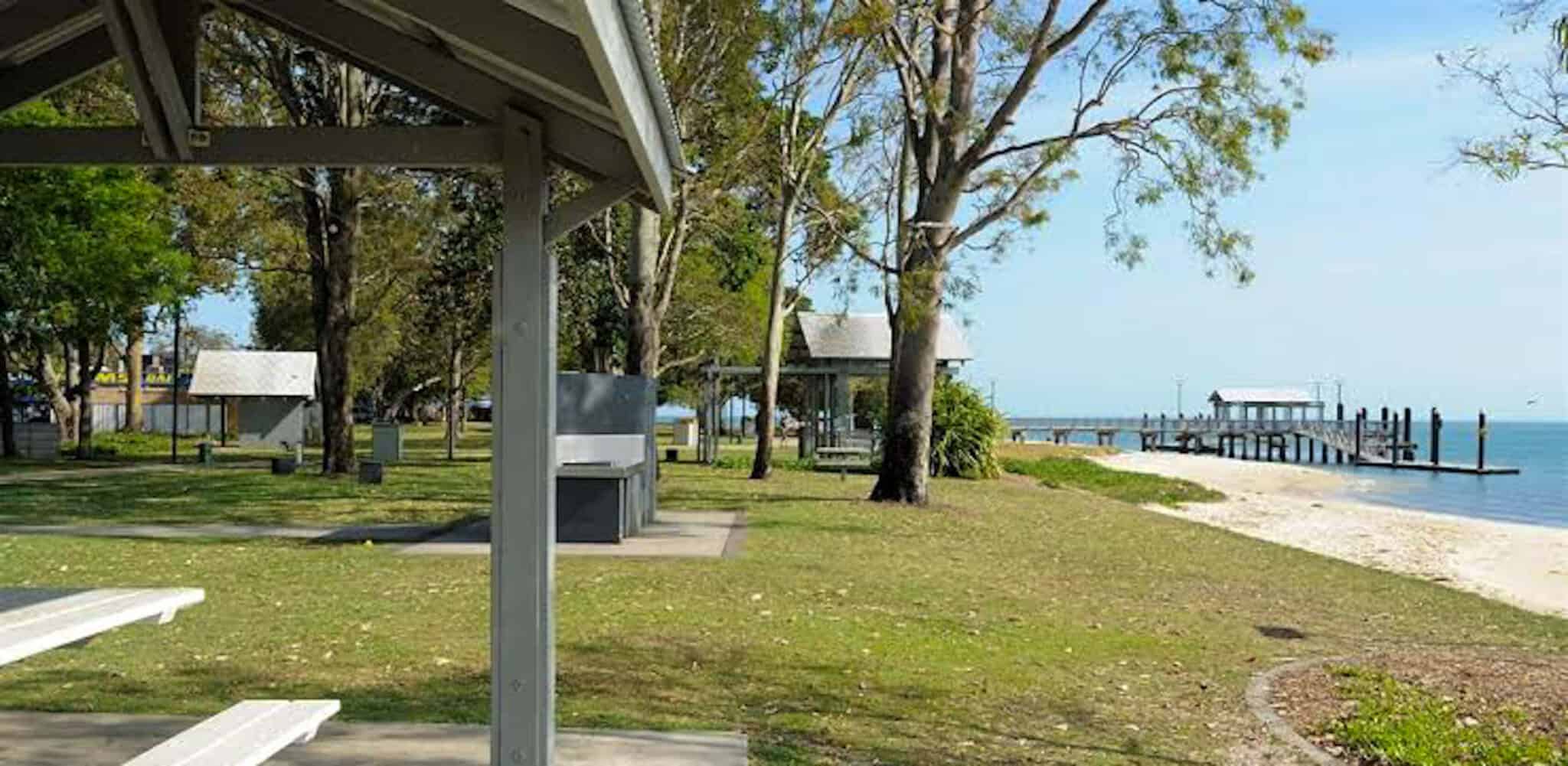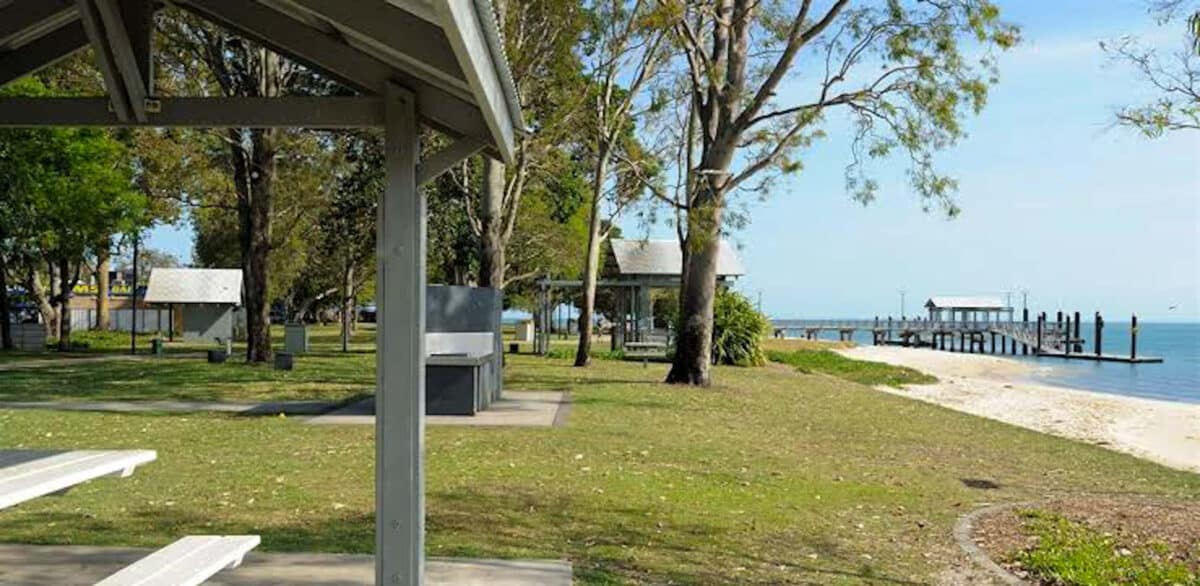 21. Visit the Sandstone Point Hotel
With spectacular dining, entertainment and their very own Oyster Shed Beach Club, you won't be bored at the Sandstone Point Hotel.
Make sure to check the upcoming events to make the most of your trip.
22. Head over to the Visitor Information Centre
The lovely staff can assist you with all your travel guides to explore the area.
While visiting the Information Centre, let the helpful staff know your interests and they will sort you out with the best destinations.
23. Take a train ride at Melsa Park
The miniature steam train rides every third Sunday of the month between 10:00 a.m. and 2:00 p.m. to take you through the bushlands of Bribie Island. This train ride is suitable for all ages.
24. Enjoy an Eco Cruise
Keen to explore the area a little differently?
Travel the foreshore of Bribie Island on the Eco Cruise. Departing at 9:30am and returning at 12:00pm with a supplied morning tea.
Where to enjoy a meal
Now we've assisted you with things to do on Bribie Island, let's talk food. From a casual seafood meal to all the cuisines you can think of – Bribie Island has you covered for finding the perfect place to enjoy a meal.
Here is just a few options available:
Waterfront dining @ The Jetty
Pigface Seafood
Golden Gallery Chinese Restaurant
Sandstone Point Hotel
The Surf Club
Picking your Accommodation
From holiday homes to apartments to camping, Bribie Island has all the options in the world to satisfy any holidayer with where to stay.
Holiday Homes or Apartments
With an abundance of options available, whether you're after beachfront accommodation or something a bit more local to the town of Bribie.
Check out what's available online within your budget and personal preference and secure your holiday to Bribie Island today!
Beach Camping on Bribie Island
You'll find most of the dune and beachfront camp sites on Bribie are located in the natural wonders of our National Parks.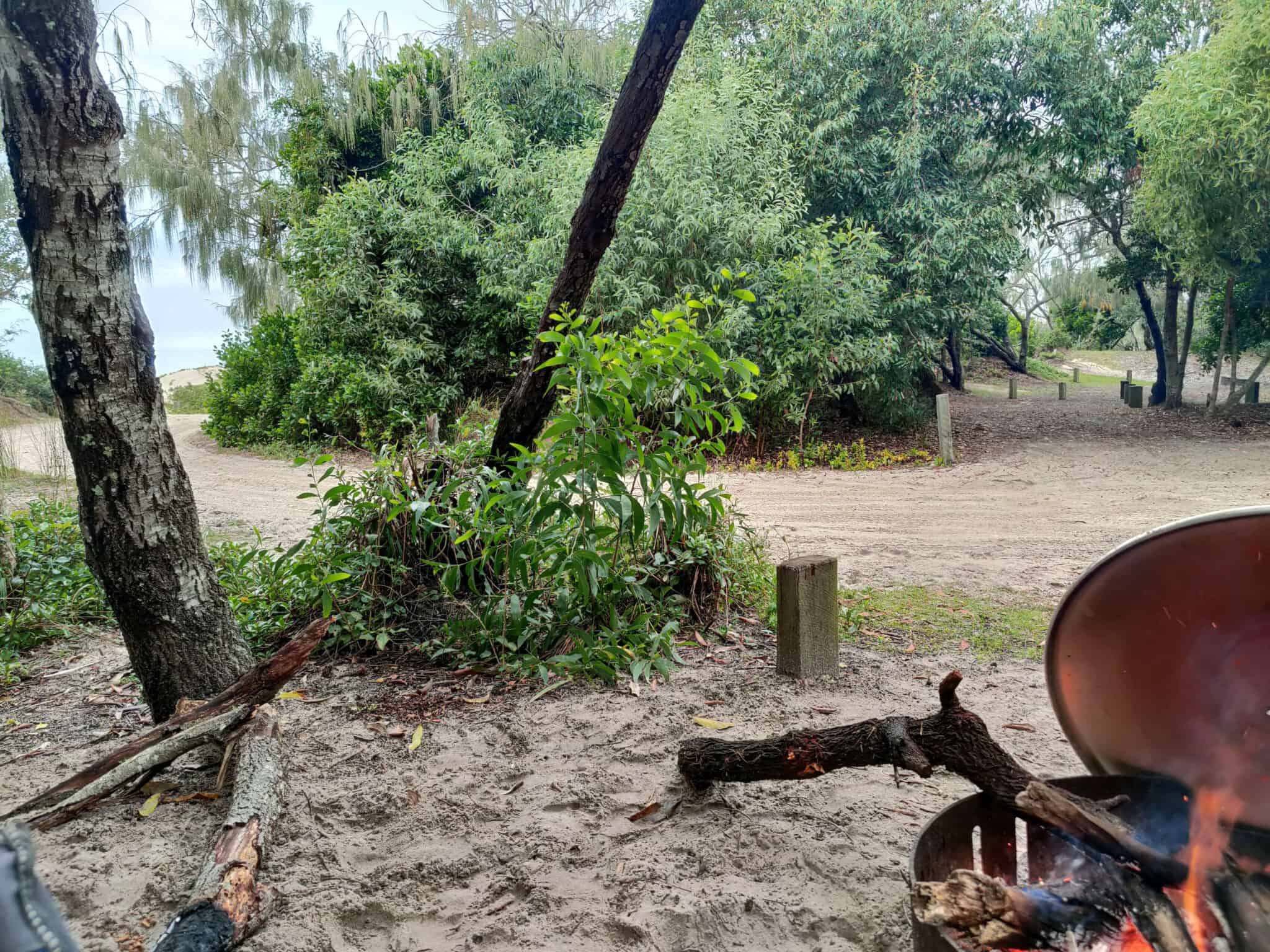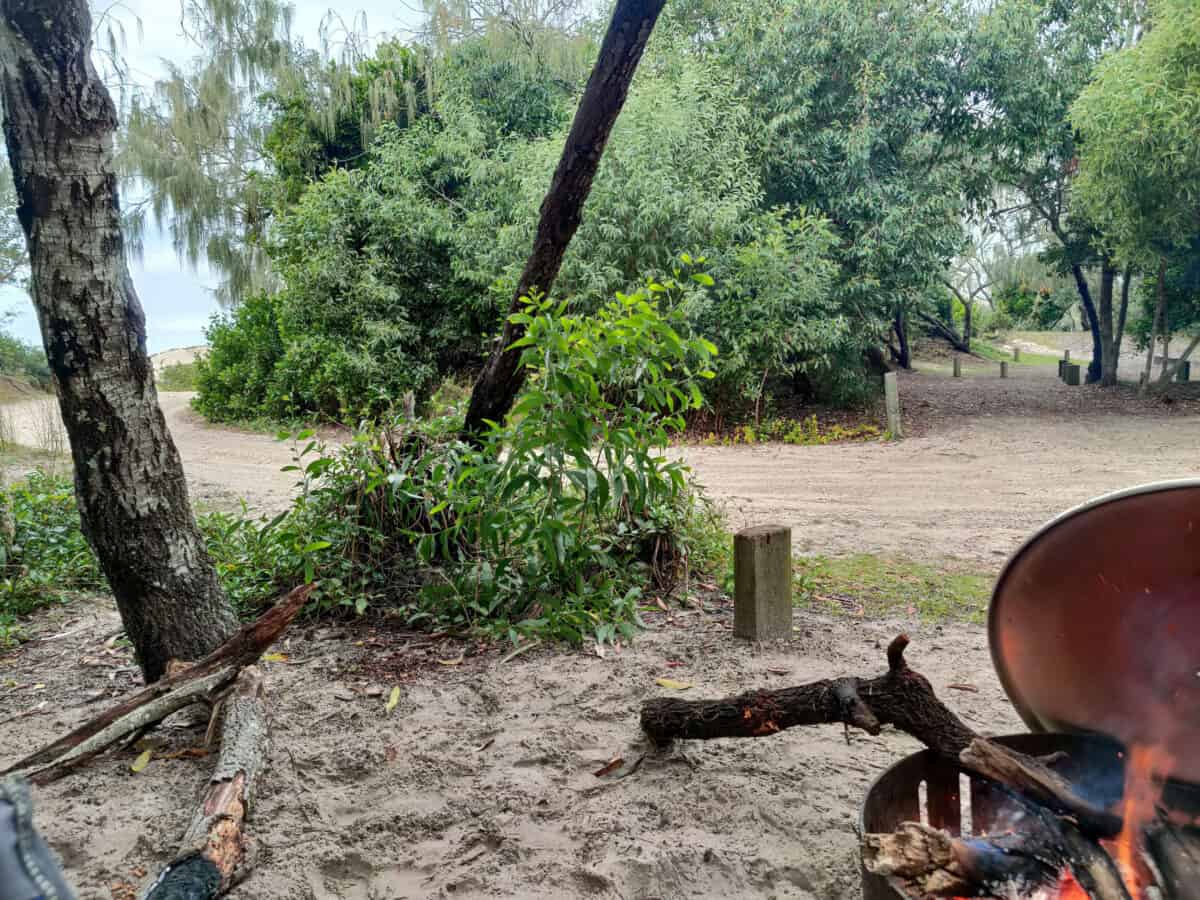 Gallagher Point is a small and secluded camping area with only 6 sites. Located on the Western side, offering stunning views of the Pumicestone Passage and the Glass House Mountains. The beachfront campsite is accessible via high clearance 4WD vehicle.

Poverty Creek is located next to Gallagher Point and shares the Pumicestone Passage and Glass House Mountain view. Although not as secluded as Gallagher with 14 sites available, Poverty Creek offers more facilities with picnic tables, flushing toilet facilities. The beachfront campsite is accessible via high clearance 4WD vehicle.

Ocean Beach (our favourite on Bribie Island) is located on the North-East side of the Island. With 62 sites to choose from, you'd think this area would be jam-packed – however, we always felt isolated. From the white sand beach to the clear blue waters, it's the perfect location to sip your morning coffee while watching out for the local dolphins. The campsite is accessible via high clearance 4WD vehicles only.

Lime Pocket is a small and less frequented site, located on the Western side of Bribie Island. On the shores on the Pumicestone Passage, you'll find this campsite is less frequented as access is only via boat.

Mission Point is also located on the Western side of Bribie Island. Just like Lime Pocket, this campsite is only accessible via boat however has a higher site capacity and additional facilities such as flushing toilets.
Don't forget to purchase your vehicle access permit and camp tags online prior to starting your journey.
The Bribie Island National Park camping is quite popular and you may miss out otherwise.
If National Park Beach Camping is not for you, no need to stress as Bribie Island also offers alternative camping sites as listed below:
Bribie Island Caravan Park Woorim is located on the South-East of Bribie Island, offering a range of accommodation options to suit your individual needs. Woorim Beach is a patrolled surf beach, however due to the partial protection from Moreton Island, creates only small waves making it suitable for families to enjoy.

Bongaree Caravan Park is also located across from the Pumicestone Passage, with a range of accommodation available. The Bongaree Beach is a popular swimming location with the calm water and walking paths to explore.
Our Final Thoughts: What To Do On Bribie Island
With all the things to do on Bribie Island, it makes this Moreton Bay travel destination the perfect getaway to avoid the crowds, explore the beaches and get back into nature.
Whether you are visiting for a day trip, or a weekend you will leave the Island feeling refreshed and ready to take on the world!
Our favourite spots on Bribie Island include the Butterfly House, Ocean Beach camping and the calm waters surrounding the beautiful beaches.
What Bribie Island attractions are you most keen to visit?
FAQS: Your Guide to Bribie Island
Now we've supplied you with what to do on Bribie Island and tips for camping on Bribie Island, let's get through the FAQs:
Is it worth going to Bribie Island?
Yes, Bribie Island features calm protected and surf-ready coastlines, offering the perfect playground for all water sports.
What is there to do on Bribie Island?
Bribie Island offers stunning coastal landscapes, quiet camping areas, hot spot destinations for fishing and boating and fantastic bird watching opportunities.
What to do on Bribie Island when it's raining?
There's a huge variety of activities to enjoy at Bribie Island when the weather is poor. Learn the history at the Seaside Museum, explore your artistic side at the Arts Centre, walk along the butterflies at Bribie Islands Butterfly House, just to name a few.
Can you do a day trip to Bribie Island?
Absolutely. Bribie Island offers a wide variety of indoor and outdoor activities perfect for a day trip.
Which beach is the best for kids at Bribie Island?
Sylvan and Banksia Beach are the most popular destinations with children due to the calm waters on offer plus the facilities.
Explore more of Queensland: